We already know that most of the cases of covid-19 are in Central Slovenia – 188 as of midnight 24 March – and that most of these (120) are in Ljubljana, but what about the other 211 municipalities in the country?
You can find data on that here, scrolling down to the list (which should be regularly updated) that, as of midnight 24 March, looked like this:
Keep going down the page and you'll find the figures by age and sex, as well as the number of tests that have been carried out, with data from 20 March indicating that Slovenia ranks 3rd in the world for the number of tests conducted per capita, behind the UAE and South Korea.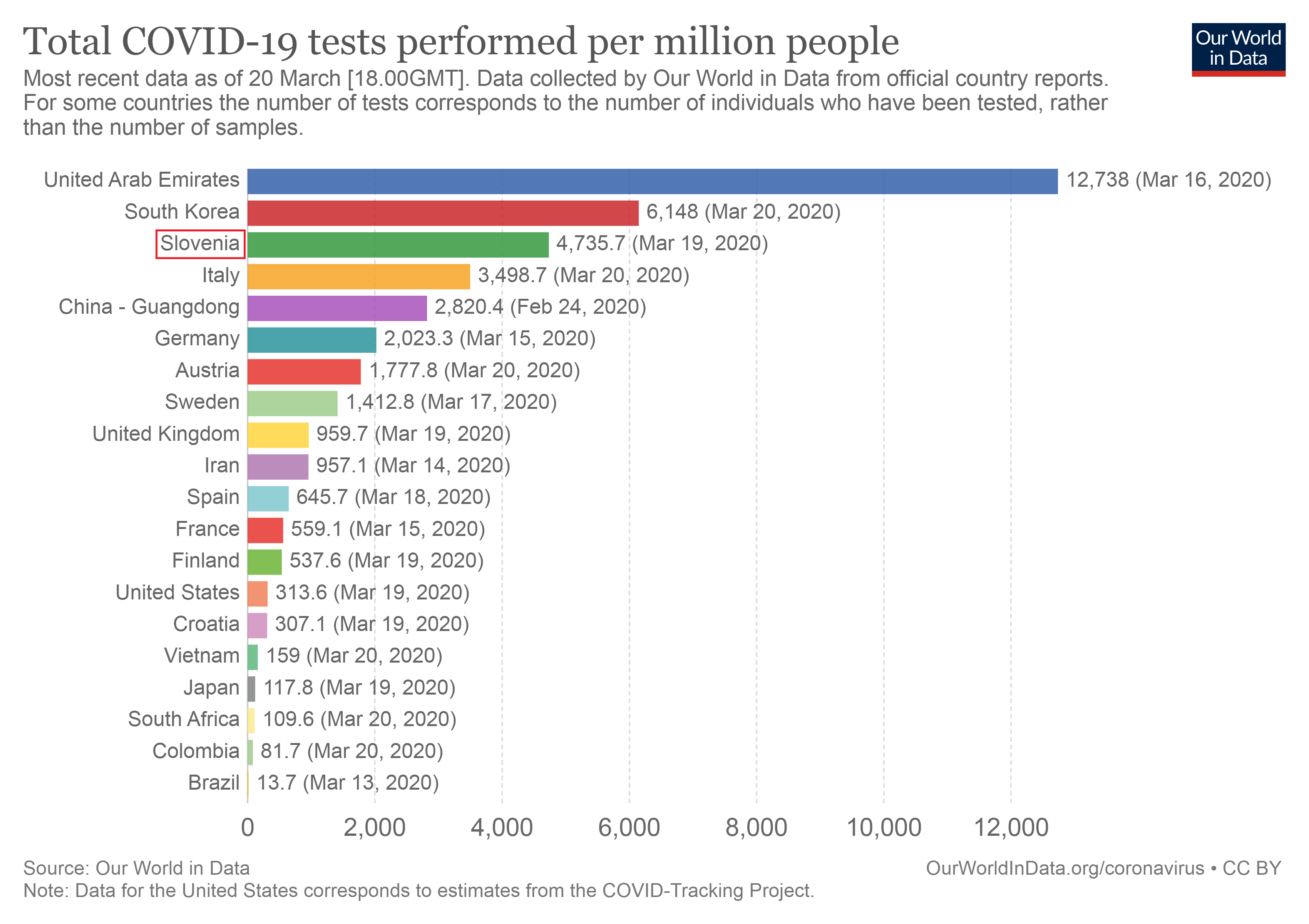 Related: How Many People Are in Hospital with COVID-19 in Slovenia? How Many in ICU?
All our stories about coronavirus and Slovenia are here