For three decades, Postojna Cave has been the location of the ultimate nativity scene in the country, with the show and experience being expanded each year.
Inside Slovenia's most spectacular subterranean marvel, Postojna Cave, the Living Nativity performance will take place several times a day from 13:30 onwards from December 25 to 30. This will feature some of Slovenia's top actors and singers, including Nuša Derenda performing Ave Maria, Luka Sešek performing Silent Night and Urška Kastelic performing You Raise Me Up along with Slovenia's best actors interpreting the nativity scene in an unforgettable 90-minute underground experience in the magical Postojna Cave.
The 90-minute Living Nativity performances are staged along a five-kilometre route. The initial three and a half kilometres are seen during a train ride and the second part, which is a kilometre and a half in length, on foot. The performances is a fascinating experience for adults and children alike. The nativity scenes can also be seen with prams and wheelchairs. Comfortable clothing and footwear is recommended – and there's no need to worry about freezing, whatever the weather outside, as the temperature inside the cave is 10 °C year-round.
Two adult tickets allow for two free entries for children under the age of 15 and presale tickets are cheaper than those after December 23. For details on ticket prices and packages, please click here.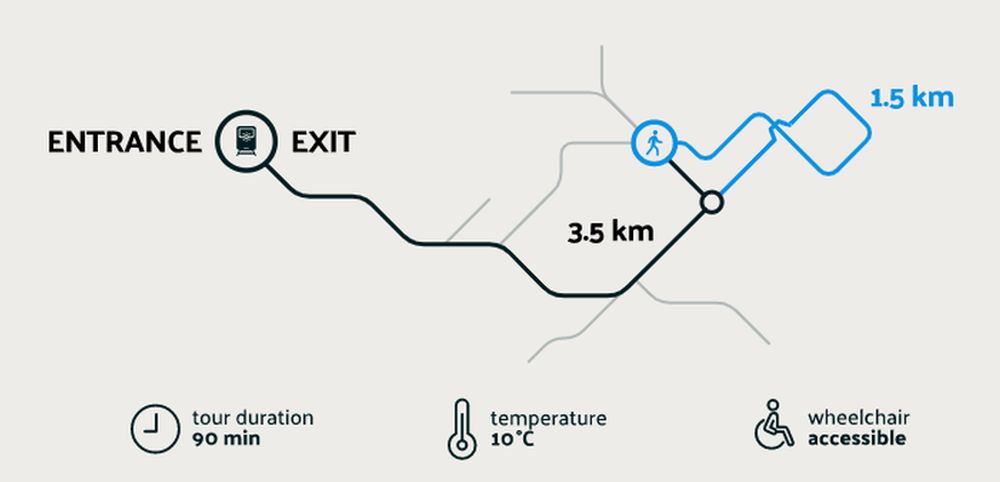 Sixteen biblical scenes are staged along a five-kilometre route illuminated by 2,100 coloured lights. A traditional Christmas market and a photographic exhibition, which take place at the same time, make the entire Postojna Cave Park come to life during the festive season, making it a magical trip to remember.