Old travel posters are evocative of a lost world, one with a sense of real mystery and romance, before mass tourism and colour TV brought the world everyone, everywhere. If you find the few images that go along with this story of interest then consider making your next trip to the National Gallery, where until 12 January 2020 you can enjoy "Slovenia on the posters from the Salce Collection".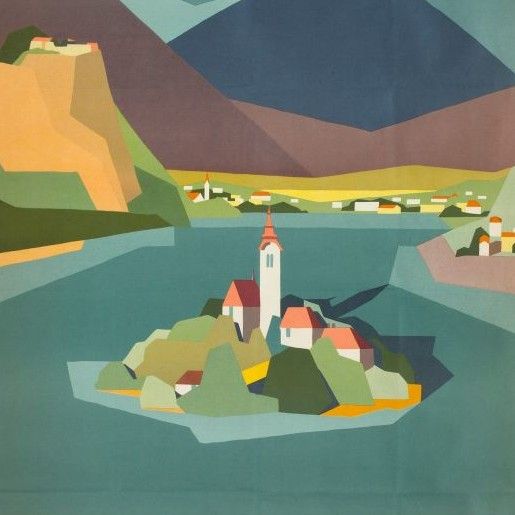 Ratomir Pešeć, © Museo Nazionale Collezione Salce, Treviso
Janez Trpin, © Museo Nazionale Collezione Salce, Treviso
The collection is named after Ferdinando (Nando) Salce (1878‒1962), who collected some 24,580 posters in his time. The gallery is showing 52 of these that refer to the territory of present-day Slovenia and were produced between 1910 and 1960. As the page for the show says:
In terms of content, they can be divided into several groups: tourist posters which promote Slovenia, its natural beauties, spas and tourist resorts; the next group consists of posters promoting different events, such as fairs, cultural and sports events, various congresses and meetings of interest associations; in the last group there are commercial posters, such as advertisements for hats, washing powder, beer, newspapers, etc.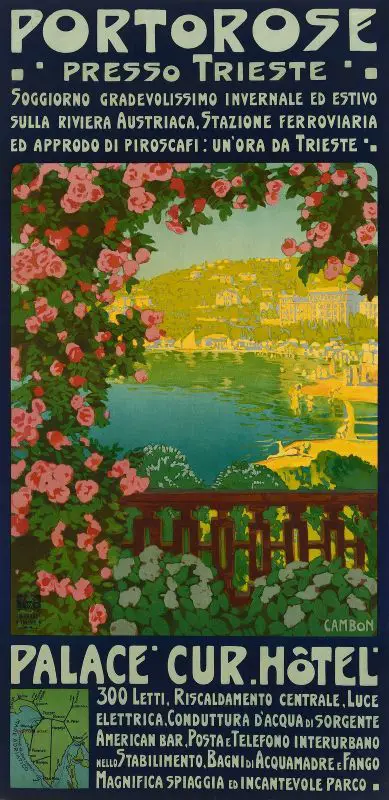 Glaico Cambon, © Museo Nazionale Collezione Salce, Treviso
A ticket costs €5 for adults, and €10 to also gain access to the Gallery's complete collection. Children, students, and pensioners. The place is closed on Mondays, and then open Tuesday to Sunday: 10:00 to 18:00, and Thursday to 20:00