In 1931, Božo Kos, one of Slovenia's most innovative and distinctive illustrators, was born in Maribor.
Božo started making money in high school by writing articles for Večer newspaper. Once he wrote a story for which no appropriate picture was available, so he drew a picture himself. From there on he wrote less and less and drew more and more.
During his studies of physics, Božo Kos supported himself by drawing caricatures for a humorous magazine called Pavliha and other newspapers and magazines. After his graduation he even became chief editor of Pavliha and also of a children's magazine, Ciciban.
Hi Penknife, What are you catching? – Trout.
Have you caught any yet? – None.
How do you then know you are catching trout? – It's simple. If I catch any other fish, I release it back into water.
Generations were marked by his work, especially related to comics published in a tween magazine Pionirski list, as well as by his illustrations in student textbooks, for math and physics mainly.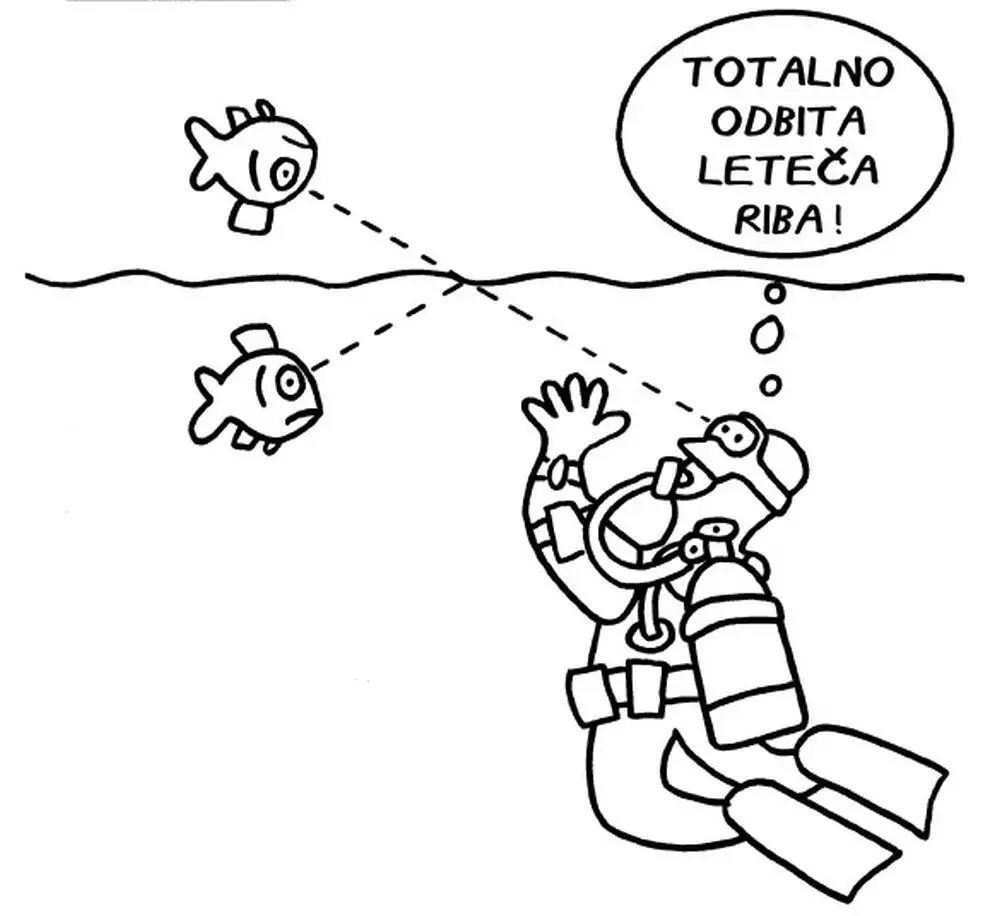 A totally far-out flying fish! (*odbita also means reflected)
Božo Kos' illustrations can also be seen in the House of Experiments (Hiša eksperimentov) on Trubarjeva Street in Ljubljana, a place where many laws of nature can be tested on ready to use appliances. The House of Experiments is directed by Miha Kos, Božo's son, a scientist and learning enthusiast.
Božo Kos died in 2009.