In the Slovenian capital St. Martin's Day (Martinovanje) will be celebrated with The Ljubljana Wine Route on Saturday, November 9.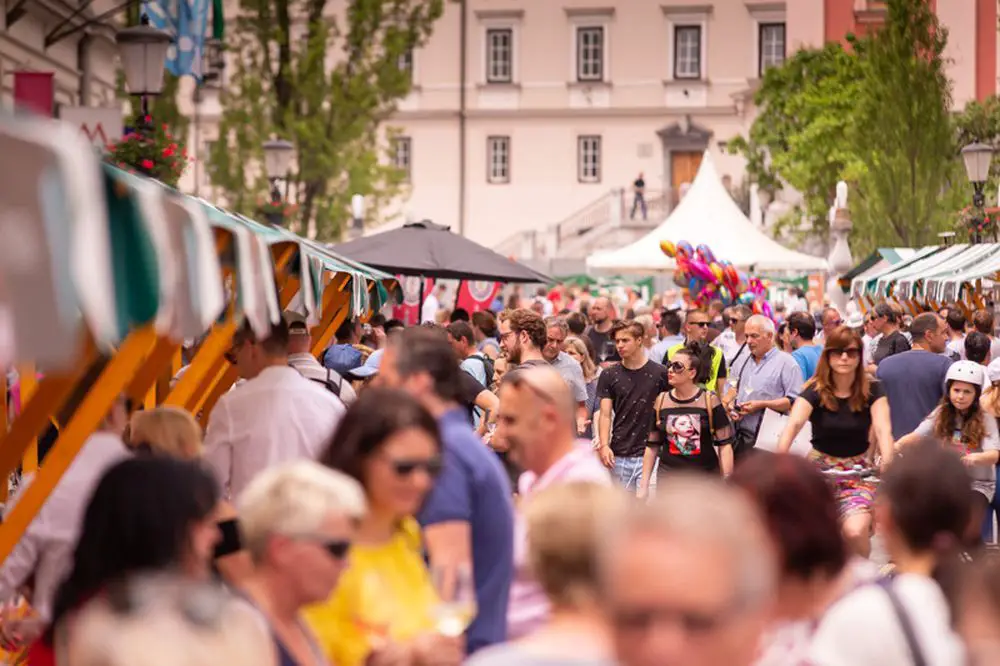 More than 450 wines from over 90 producers will be on offer in the streets and squares of the Old Town, while visitors will be able to choose from a variety of local produce and dishes as well.
In Slovenia and Croatia St. Martin's Day, November 11, is mostly celebrated as a wine holiday. Until this date, wine is considered as unclean and sinful, which then turns into real wine upon receiving a blessing.
Given that St. Martin's Day originates in pre-Christian traditions and was later, just like many other folk festivals, adapted to fit Christianity, it is perhaps not that surprising that the blessing of wine is a rather humorous procedure performed by a talented villager dressed up as a bishop.
Wine blessing and then tasting is usually accompanied by festive dish such as a roasted goose or duck, chestnuts and thin dried flatbread called mlinci.
As for the Ljubljana Wine Route, visitors will have to place a €10 deposit for a wine-tasting glass, which they get back if the glass is returned in one piece, and coupons (5 minimum) will be sold for wine at a price of €1 per coupon/glass.
For more information, please visit the event's website.