Three days turned into 12 and now I sit in the UK dreaming of being back, sipping an iced cold beer along the riverfront in what can only be described, as one of the most beautiful cities I have ever visited. BUT I wasn't here for leisure. I am fortunate enough to work in the best industry in the world – CRAFT BEER. I work for Collective Arts Brewing, a grassroots beer company that fuses the craft of brewing with the inspired talents of emerging artist and musicians. The brewery, based in Hamilton, Canada, is dedicated to promoting artists and raising creative consciousness through the sociability of craft beer.
So why am I in Ljubljana? Collective Arts is now exporting to Europe and beyond and I get to go around presenting the beer and what Collective Arts is all about to you!  It started off with a Tap Takeover and Paint-a-Pint (a concept you guys fell in love with) at the cool and stylish, Pivnica Lajbah, this gem is only 5 minutes out of the way of the busy streets of the river but boasts peace and quiet with a large outside area (perfect for a sunny day), children's corner, food to die for and 23 fresh taps!
I then ventured to Ghetto Something, which again is a dreamy bar hidden away in the seaside town of Koper for another Tap Takeover, it had a great turn out of locals and the beer went down a treat! It was then meant to be home time but the guys from Lajbah had already started on me from the second I landed to convince me to stay for the following weekend too, especially as it was the famous Beer and Burger festival. At first I was hesitant, but then 2 hours before my flight I hit the button and extended my stay an extra week and this was the best decision I ever made.


We continued to spread the Collective Arts love throughout the week with a Fridge Takeover and art in the street at Že v Redu Primož Beer Shop, which is a an awesome craft beer shop and tasting room tucked away down the backstreets of Ljubljana (on Trubarjeva cesta), and then also made an appearance at both Open Kitchen and Beer and Burger Festival over the final weekend, bringing not just beer but helping visitors to the festivals channel their inner child and paint more pints and kegs. Some real artist shone through and we hope to collaborate with them in the future!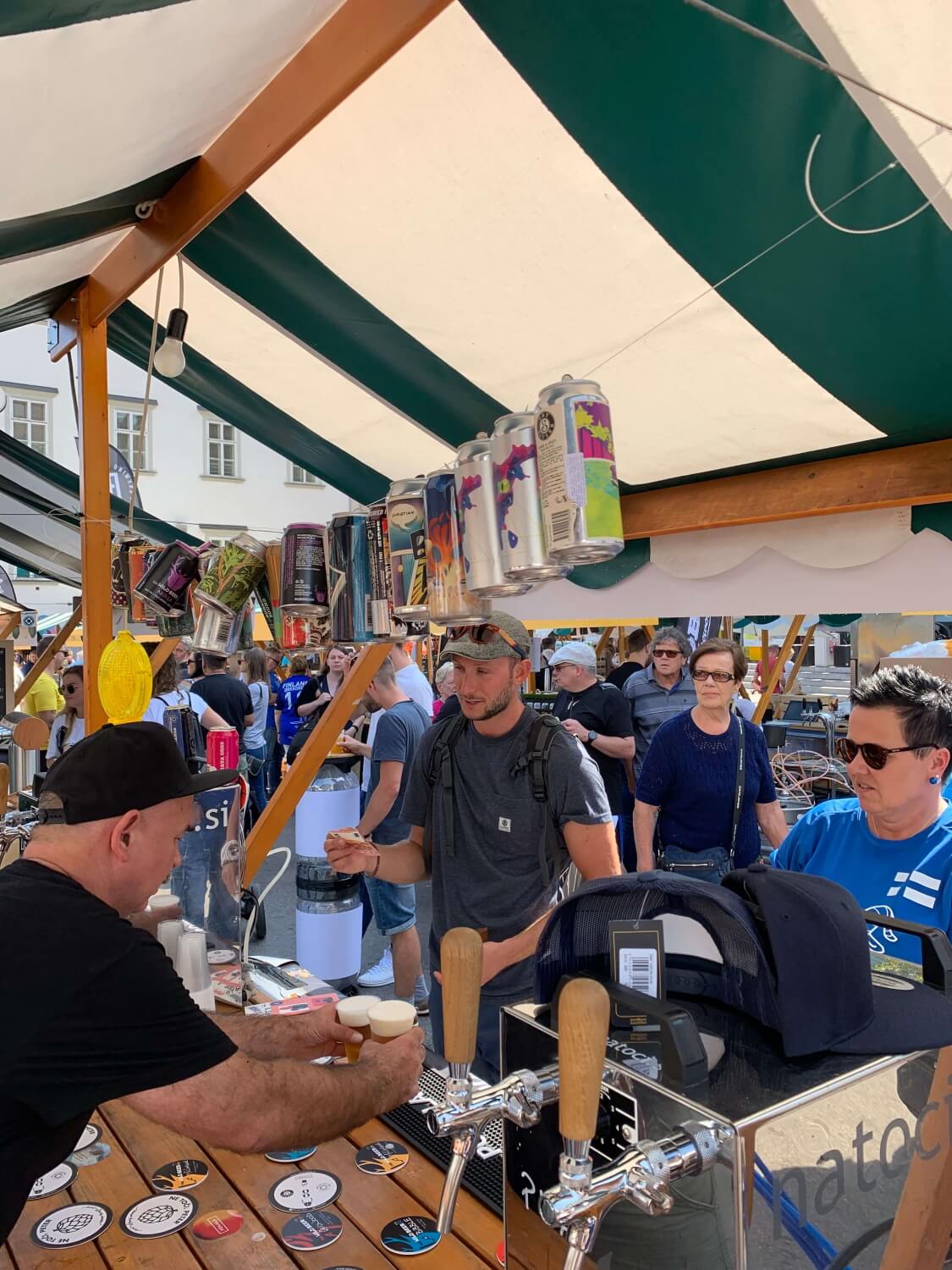 Admittedly, the craft beer scene is still somewhat behind in Slovenia, but there is a definite breakthrough happening, with a good amount of imports from different countries and a huge number of microbreweries popping up with good quality and variety of beers appearing on the market.  The food festivals are also starting to push the concept of beer and food pairing and it's so good to see the support between all the breweries and local restaurants and bars. Slovenia is definitely one to look out for, and I will be back soon.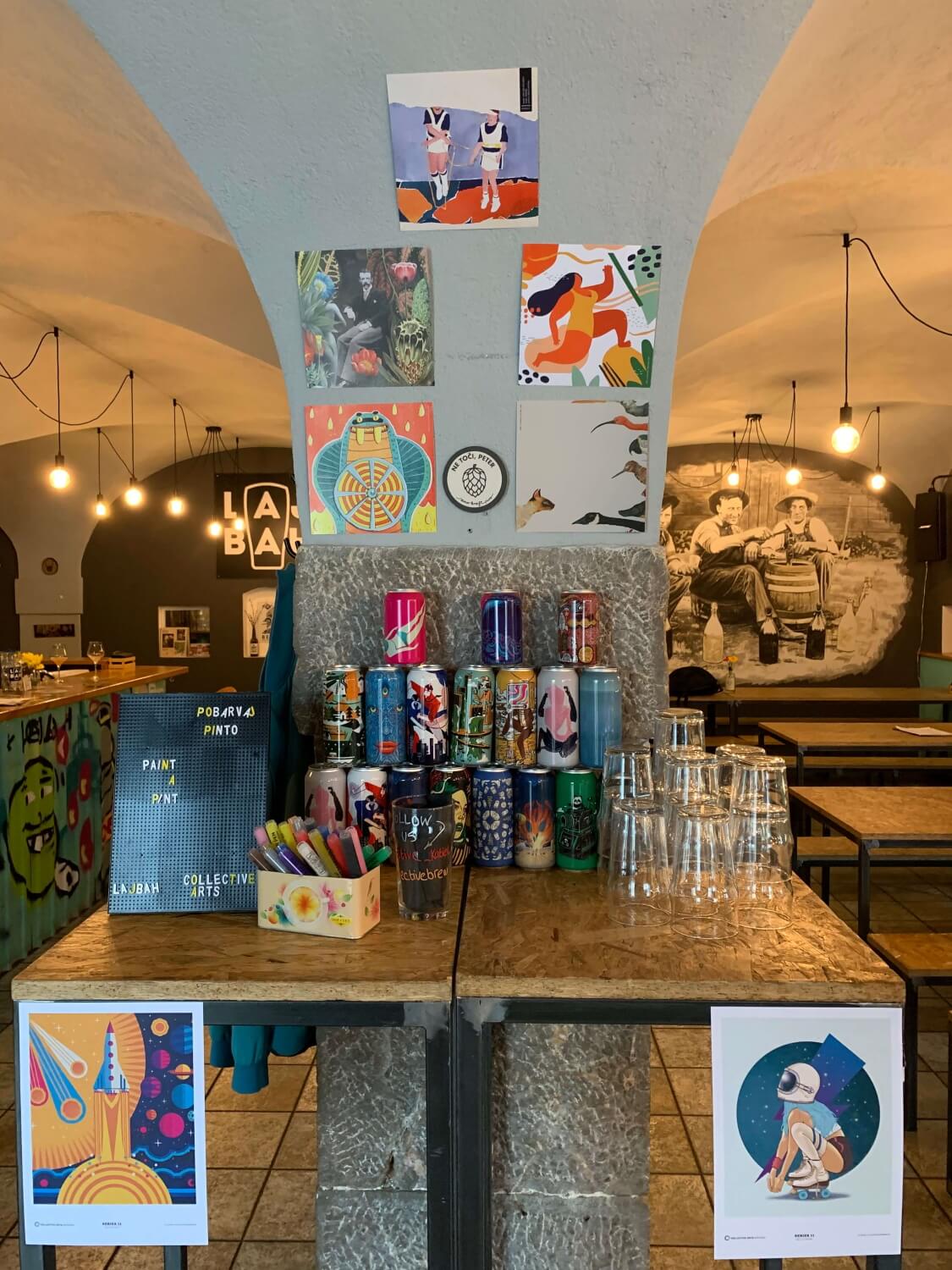 All our stories on craft beer in Slovenia are here