Heavy rain caused the event scheduled for 22 June to finish early, and if you couldn't attend last week, or left when the heavens opened, you're in luck - as this Saturday (29 June) the Pure Craft Beer Festival is back in action. We thus present a slightly revised version of the previous story...
If you haven't been paying attention to the Slovenian craft beer scene over the last 18 or so months then there's a lot for you to catch up on. There's been an explosion, both in the number of producers and variety of brews released. The developments have been especially exciting for those drinkers who aren't fans of IPAs, your correspondent included, with sours, saisons, wheatbeers, porters, radlers and ales of all varieties making their way into bottles, cans and glasses all over the country, and gaining increasing attention abroad.
But where can dedicated beer hunter, or casual drinker, go to learn more about the scene and sample interesting brews with likeminded folk in a non-bar setting, one that's suitable for all the family? Or to quote Tim Earles, organiser of the Pure Craft Beer Festival: "There are a variety of events around Ljubljana where the craft brewers all come together, but the environment doesn't always present the quality of the beers in the best light. The Open Air Museum in Rogatec is an undiscovered gem on the border between Slovenia and Croatia, which seemed like the perfect place to run a garden-party style event, where the smaller breweries could represent their beer in an atmosphere befitting their products."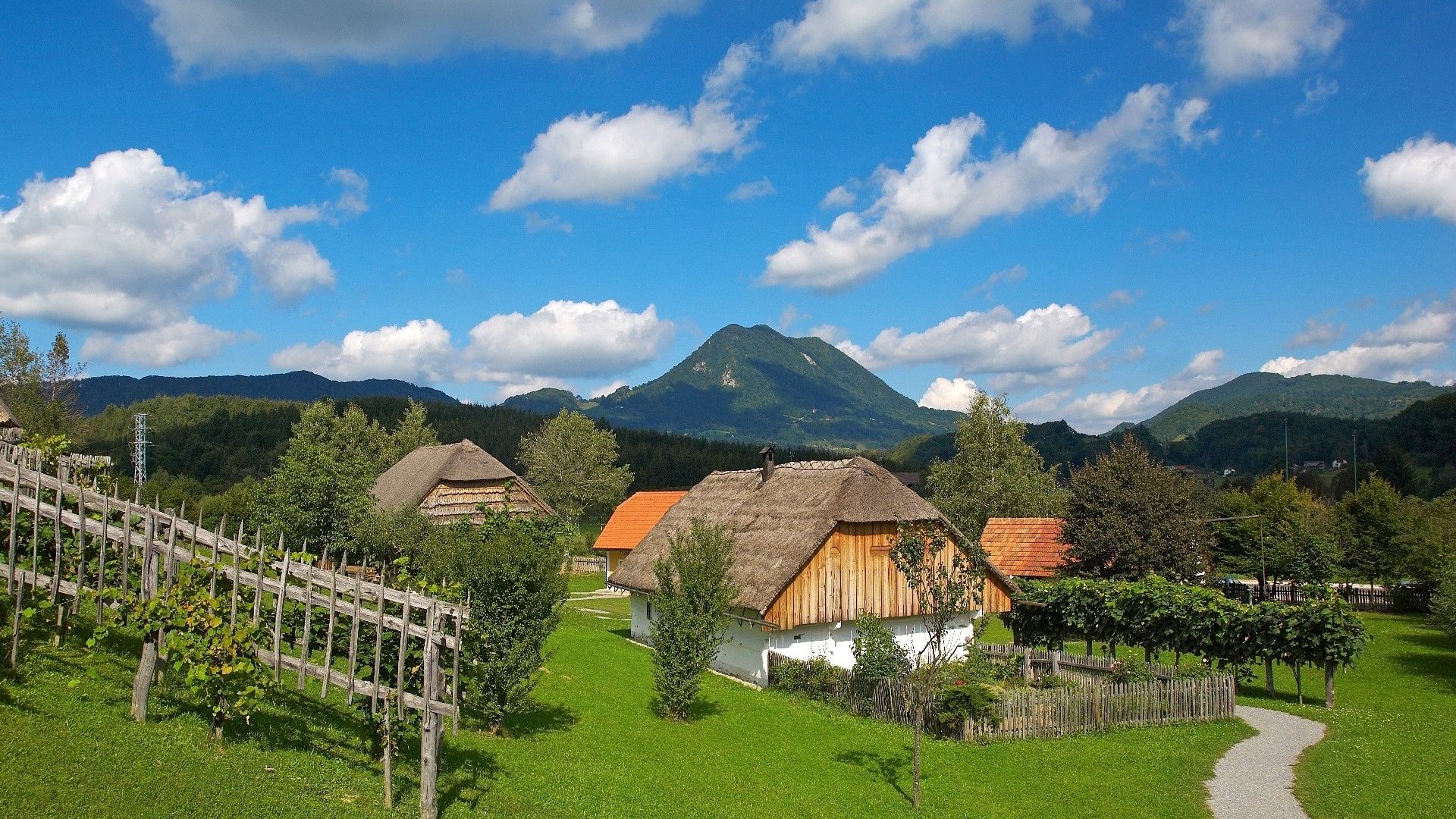 The Open Air Museum. Photo: Pure Craft
The festival will take place on Saturday 29 June (2019), and the breweries set to appear include Human Fish, Green Gold, Omnivar, Loo-Blah-Nah, Crazy Duck, Mali Grad, Maister, Barut, Lobik, Bevog, Haler, Old Franz, APE, and Clef. The event runs from 10:00 to 22:00, giving you enough time to sample many, if not all, of all the beers. What's more, your adventures in liquid sunshine will be accompanied by gourmet delights, with a full culinary program from the highly recommended Gostišče Jurg.
The breweries and beers to enjoy 
In addition to food and drink, including some wine and even non-alcoholic beverages, there'll be entertainment suitable for the whole family. This includes museum workshops showcasing the skills of blacksmithing, bracelet making, basket weaving and bread making; pony riding and carriage rides; dance workshops; a supervised climbing wall; a giant art wall; laser maze, a slackline and more, such as free caricatures from Karikature Boris. Music will be provided by from Jeanette & Počeni Škafi.
Tickets come with a Rogaška Crystal souvenir glass and cost €10 on the door, with the price including a museum tour. To keep things simple all the beers at the festival will be sold at the same price, €1 for a 150ml sample pour, a size that gives you a chance to safely enjoy all the brews on offer.
For more information please visit the website or Facebook page.