STA, 19 May 2019 - Slovenia has the worst draft energy and climate plan among all EU member states, according to a report by NGOs that highlights lack of ambition and credibility and absence of a clear path to carbon neutrality by 2050.
In the report Planning for Net Zero: Assessing the draft National Energy and Climate Plans, the European Climate Foundation looked at how credible national goals are, how comprehensive and detailed policy proposals are, and how good the drafting process was.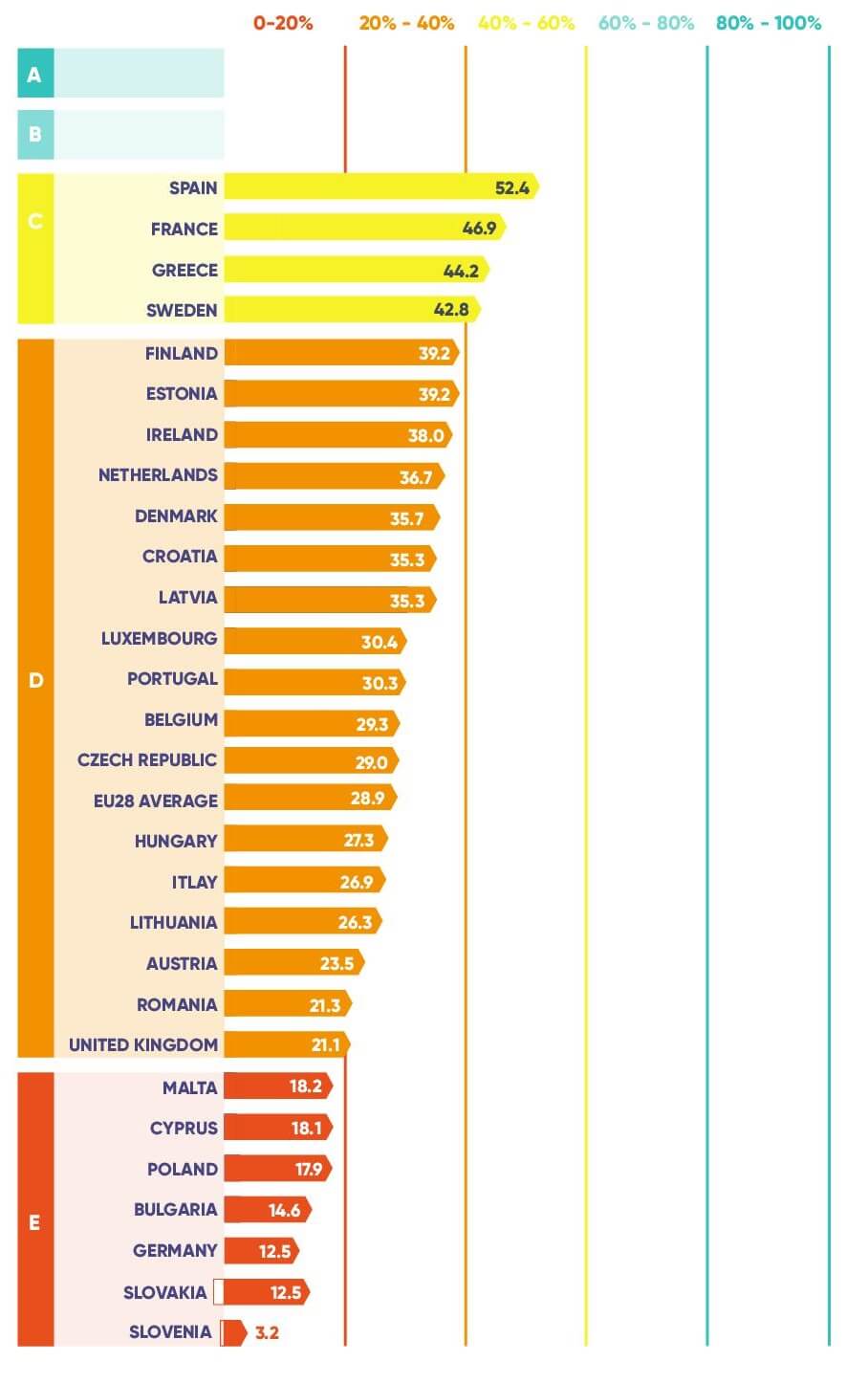 A graphic from the report (a link to which is at the end of this story)
Slovenia performed dismally across all areas, getting only 3.2 out of a maximum of 100 points; the second worst performed, Slovakia, got 12.5 points, while the best performers got over 40.
Focus, the Slovenian NGO that published the report, said the score showed "a carbon neutral economy will not just happen automatically, it requires being goal-oriented and planning accordingly."
All member states, but Slovenia in particular, must improve the plans in the coming months; the final versions are due by the end of the year.
Slovenia's draft plan was drawn up by the Ministry of Infrastructure. One of its main aims is to reduce carbon emissions by 25% by 2030 compared to 2005.
A PDF of the full report can be found here