May 9, 2019
Environmentalists warn of imminent drinking water pollution for people living in the municipalities of Bled, Gorje, Žirovnica and Radovljica, whose water source is situated at Ovčja jama water protection area in Pernik.
Water originating from Triglav National Park is, or rather, should be, among that with the best quality in the entire country. Nevertheless, water coming from Pernik now has added chlorine since contamination with faeces was discovered several years ago due to the spread of farming on Mežakla and cutting down of the forests.
This April, a passer-by noticed a loaded truck from a construction company from Kranj driving up in Mežakla and unloading what appeared to be construction waste soil into a sinkhole in the otherwise pristine nature of a protected water area.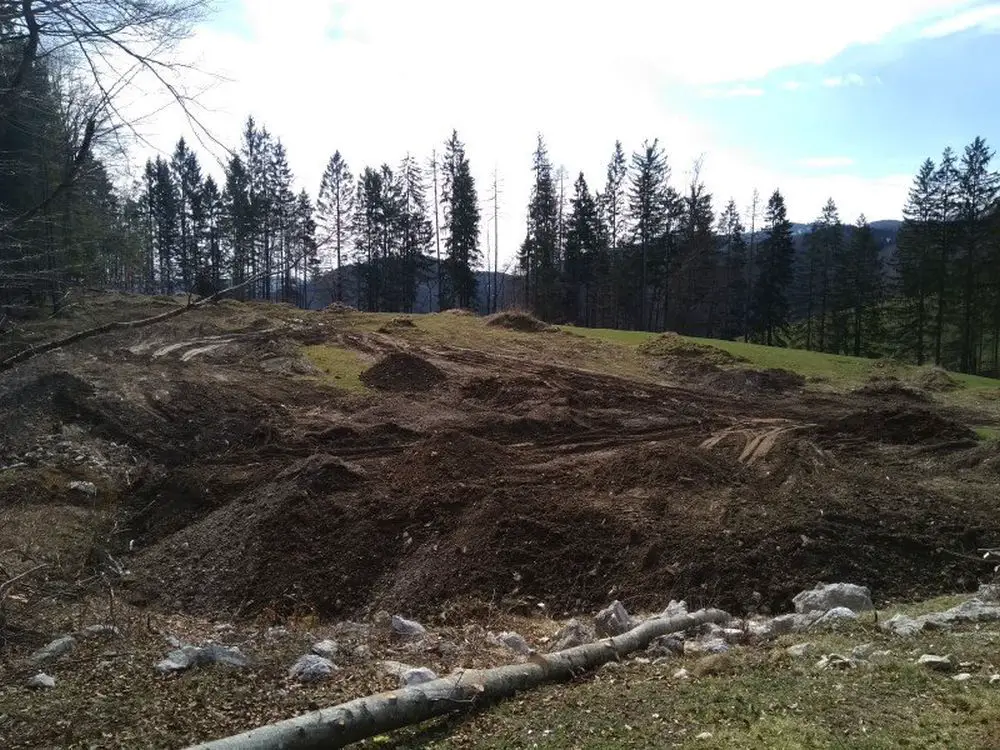 Bled Environmental Protection Society immediately informed the relevant authorities. The same day an inter-municipal inspector managed to catch the driver in action, and prevent any further dumping of the problematic soil.
When a few days ago the camera team of the national broadcaster headed to the site to take footage of the waste, the owner of the land first almost ran over the journalists with an excavator, then jumped out and scare them away with a pickaxe. The journalists called the police while the landowner and his son allegedly spent the night in a psychiatric ward in Begunje, claiming insanity.
The inspector ordered the problematic waste soil to be removed by the company that brought it there, while special supervision of the company's activities has also been launched.
The problematic soil, which includes plastic, plaster, adhesives, concrete, asbestos plates and asphalt, according to the Bled Environmental Protection Society, for now remains where it is. However, according to colourant marker studies, conducted by the Faculty of Natural Sciences and Engineering of the University of Ljubljana, water from the problematic area in Mežakla can trickle down the karst floor to the drinking water wells area in a mere 13 hours.