May 4, 2019
In 1980 Josip Broz Tito died at the University Medical Centre Ljubljana at the age of 88 due to a gangrene-induced infection. His death meant the beginning of the end of Yugoslavia, which began entangling itself into rising nationalisms combined with a crumbling economy.
Josip Broz was born on May 8, 1892 to a Slovenian mother and Croatian father in Kumrovec, Croatia, near the Slovenian border. He completed only four years of primary school, and in 1907 his father wanted him to emigrate to the United States of America. Young Broz, however, decided to attend a three-year locksmith apprenticeship, which he managed to pay for by himself. In 1910 he then first looked for work in Ljubljana, then Trieste (then part of the Austro-Hungarian Empire), and eventually even worked for Škoda and Mercedes-Benz.
During WWI he was wounded and spent most of it as a prisoner of war in Russia. On his return home, now no longer part of the Austro-Hungarian Empire, but the Kingdom of Yugoslavia instead, he continued his career of a factory worker, but this time he also joined the communists and organised unions and strikes at his workplace. Increasing trouble with the authorities, which eventually banned any kind of communist activity, as well as with his employers, eventually pushed his work to become increasingly political and clandestine. Thus between the years 1928-1934 Josip Broz spent a lot of time in jail, where he met some communists who persuaded to become even more radical.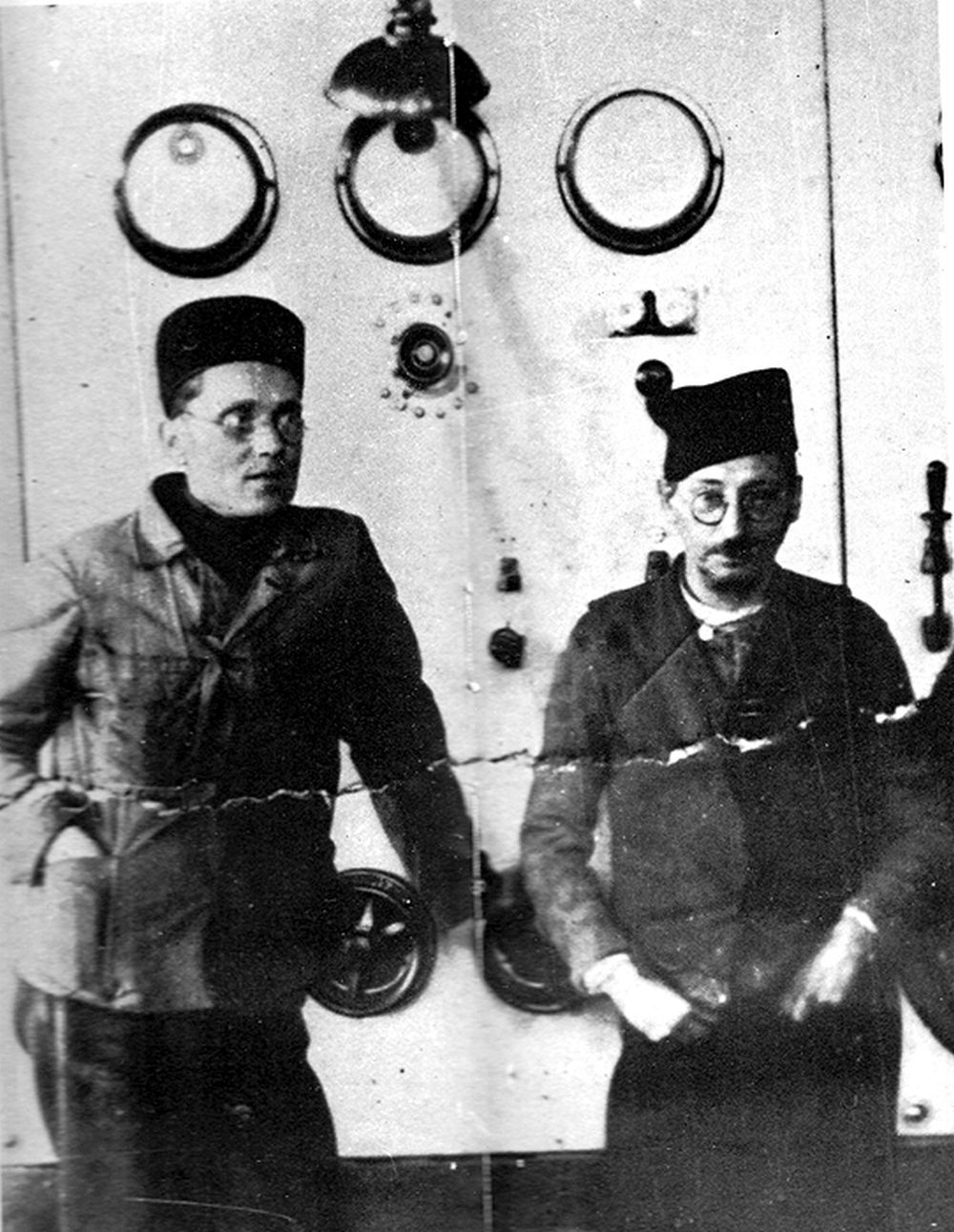 Josip Broz and Moša Pijade jail photo; Broz was chosen to maintain the prison's electrical system and had chosen Pijade as his assistant, both gaining access to all prisoners
Once he was out, his rapid climb in the Comintern (Communist International) began. At about this time he also started to use his penname Tito, which soon became his most recognisable title. How he managed to survive all of the Stalin's internal purges, which began in 1936, remains a mystery. In 1937 he became acting general secretary of the Communist Party of Yugoslavia, a position formally ratified by Comintern in 1939.
In about 1936 he developed his concept of brotherhood among the Yugoslav nations, denouncing nationalism and embracing the idea of a common fight against Nazism and fascism.
During WWII Tito and his partisan army managed to liberate Yugoslavia with very limited Soviet assistance, which contributed a great deal to Tito's independence from Stalin, which was finalised in 1948 when the Russian leader kicked Yugoslavia out of Informbiro and started another round of political purges against Titoists, while Stalinists were being purged in Yugoslavia.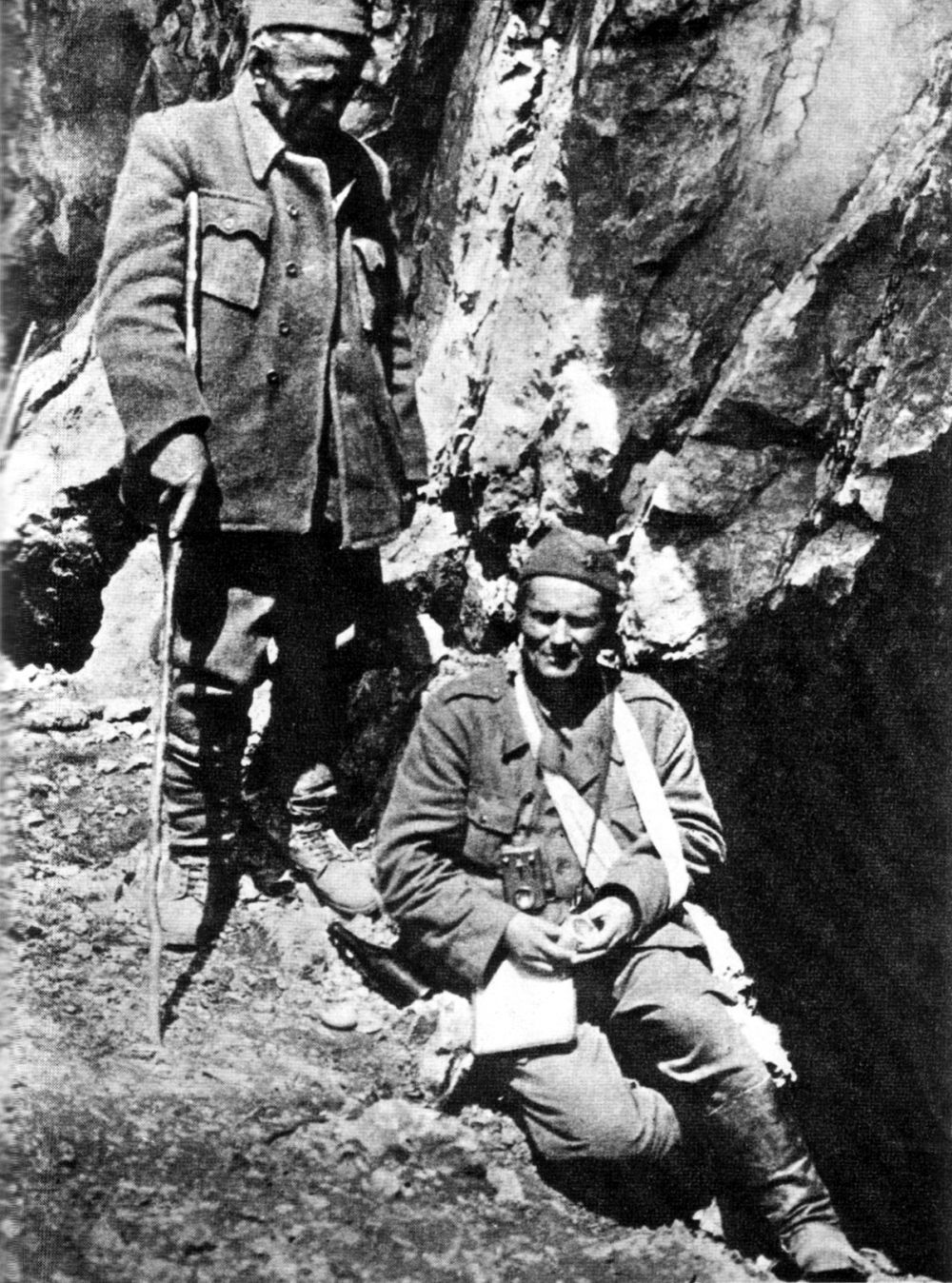 Ivan Ribar and Josip Broz, 1943
Tito enjoyed huge popular support at home, which allowed him to build a new country. At the top of Yugoslavia he placed himself and his close friends, while independence from Stalin in 1948 allowed him to re-establish diplomatic relations with the Western Bloc, and accept American economic and financial aid, which helped to rebuild the country in the 1950. This assumption of a neutral position in the Cold War, eventually brought about the Non-aligned Movement while allowing some ideological unorthodoxy – such as the 1963 reforms, which relaxed restrictions on private enterprise, freedom of religion, and changed the name of the country from the Federal People's Republic of Yugoslavia to the Socialist Federal Republic of Yugoslavia. In 1967 Yugoslavia also opened its borders to visa-free travel for international visitors.
Through these approaches Tito gained enormous diplomatic respect, which was also reflected at his funeral which took place in Belgrade on May 8, 1980. Politicians from 120 of the 154 UN member states attended his funeral, including Leonid Brezhnev of the Soviet Union, Prince Philip and Margaret Thatcher of the UK, US Vice President Walter Mondale, the Belgian King Baudouin I, Swedish King Karl XVI Gustaf, Indira Gandhi of India, Robert Mugabe of Zimbabwe, Kim Il Sung of North Korea, and so on.
Josip Broz was also quite a good entertainer and a bit of a womaniser in his private life. He married three times, and made many friends, among men as well, not just with women.
Tito hosting the Prime Minister of Burma
Tito and Sophia Loren
As there's often more than one story on certain details of his life, Tito has been the inspiration for many conspiracy theories. One of the wildest speculates that Tito's spoken language didn't correspond to how he should sound given where he came from, and in addition that he should have been missing one finger. The story then proceeds to the conclusion that the original Josip Broz was probably switched with a Russian spy while he was prisoner of war there during WWI.
Similarly crazy was the recent story of Tito being secretly a devoted Catholic, which is why he chose Ljubljana and not (Christian Orthodox) Belgrade as the right place to die – in his last hour he supposedly asked for a priest, which is what the secret service tried to hide from us, even by causing an "accident" in which the priest died, silencing him forever.
But perhaps the truth is much simpler. The University Clinical Centre in Ljubljana, with its main building freshly built in 1977, was just the best hospital in the country at the time, and "the best" is where you'd expect to find a dictator.