March 11, 2019
In 1857 the Austrian Emperor Franz Joseph I and Empress Elisabeth visited Postojna Cave.
For this occasion the managers of the visit fixed the cave paths and covered them in white sand, while 15,000 lights were also placed in the cave. After viewing the natural wonder the happy Emperor distributed 120 gold coins, 20 Tolars and 70 silver coins among those who had decorated the cave. The Empress and her two court ladies were carried through the cave in their palanquins.
Following a ceremony the ruling couple and their entourage left for Ljubljana in carriages, where they dined at the Railway Restaurant (Kolodvorska restavracija) and from there they took a steam train to Vienna.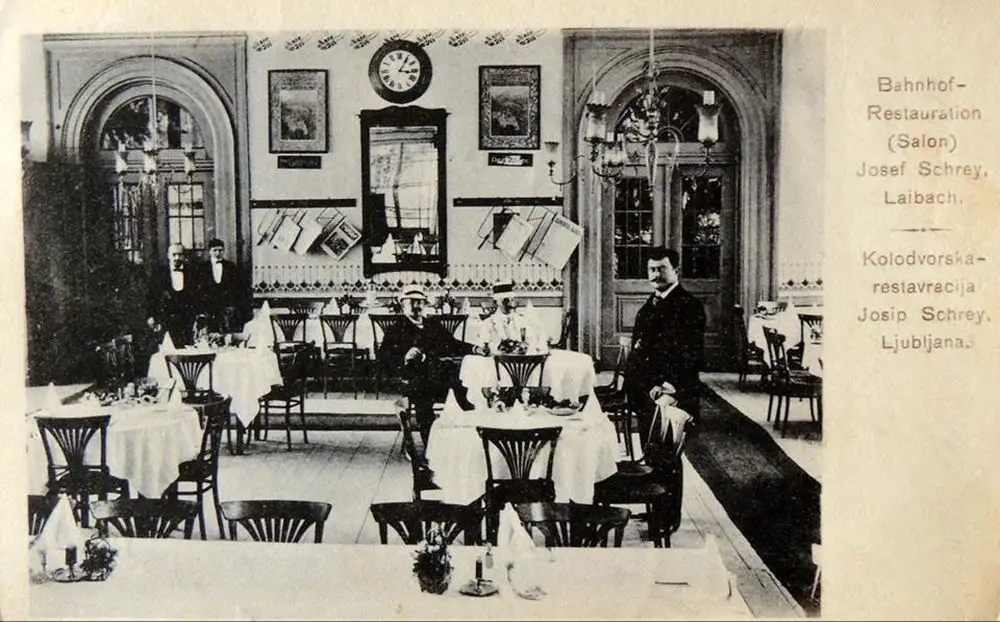 Kolodvorska restavracija Ljubljana 1914
Since the imperial visit to Postojna Cave wasn't cheap, the cave administration had to raise the entrance fee from 30 to 40 Kreuzer per person.
The second time Emperor Franz Joseph visited Postojna Cave, in 1883, electric lights were switched on for the first time in the caverns.