I'm a UK national in Slovenia, so trust me when I say I'm doing my best to follow the implications of Brexit for folk like me, and also that this article might no longer be your best source of information. Today is February 20, 2019, and with March 29 – "Brexit Day" – just 37 days away, things are likely to get very dynamic in the next few weeks.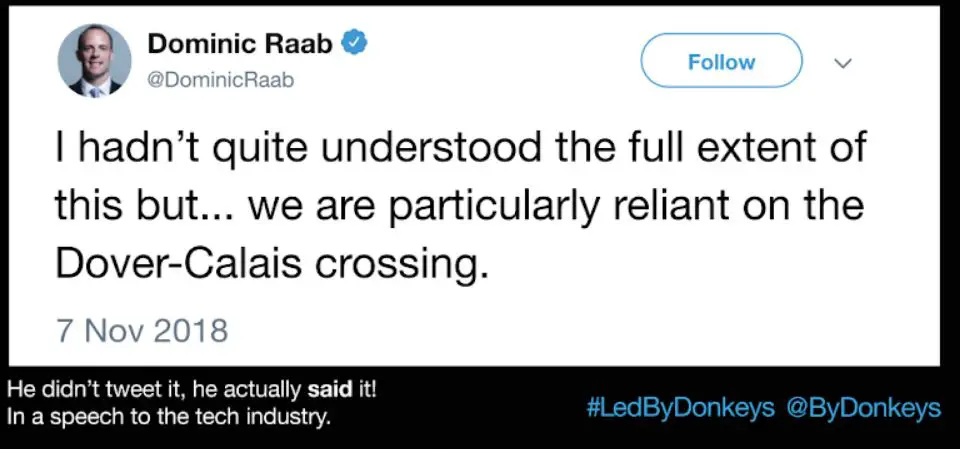 You can follow Led by Donkeys on Twitter
So whenever you're reading this your most reliable source of information is the UK government's official webpage for Living in Slovenia. This is clean, well organised and contains links to further information and how to apply for any documents you might need. I recommend you visit this site, bookmark it, and use it as your primary source of information for the UK side of things. You should also follow the Embassy on Facebook and / or Twitter. If you know any British people in Slovenia who aren't on Facebook, or who don't read Total Slovenia News, then telling them about these resources would be a kind thing to do.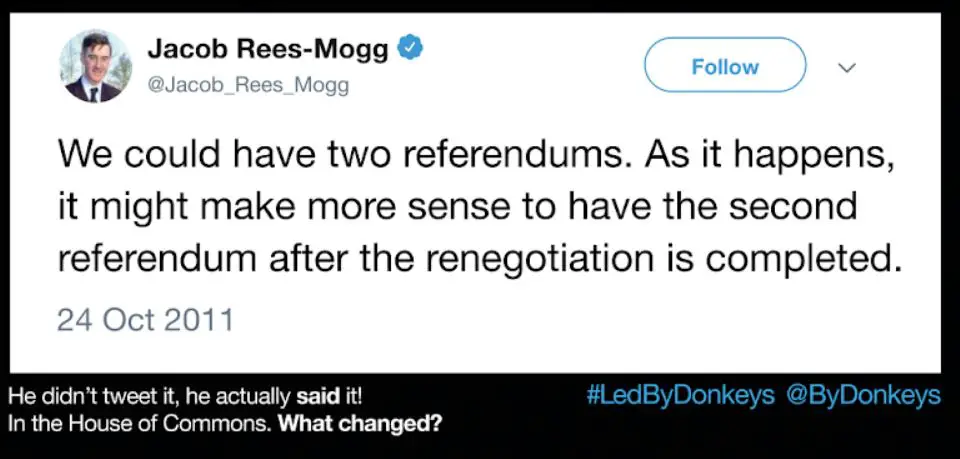 You can follow Led by Donkeys on Twitter
With regard to the Slovenian side, where the laws covering your life here are made, the government is still preparing a website to answer your questions. This is expected to be online by the end of February, when – as everyone hopes – there'll be a more clarity with regard to deal or no deal, and thus what the situation will be. One benefit regardless of what happens, and regardless of whether you're a UK national or not, is that this site will aim to remove the confusion and discrepancies that now exist at the various Upravna enota around the country, such as whether or not you need to change your UK driving licence to a Slovenian one (you do, and you can find out how to do that here).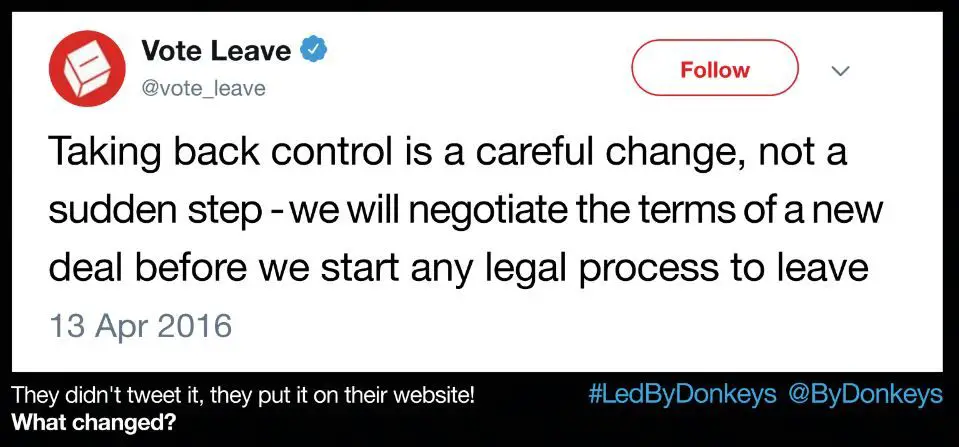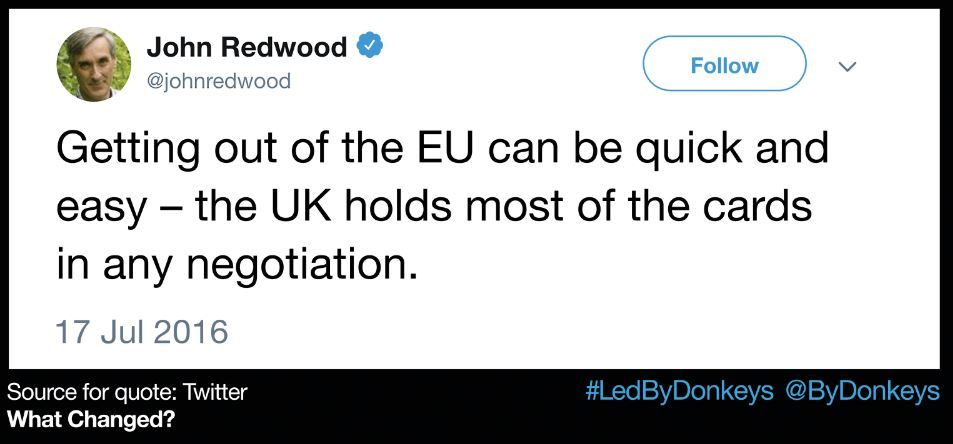 You can follow Led by Donkeys on Twitter
Please use these official sources of information, and do not rely on heresay, what was true two years ago, or even what your local Upravna enota says if it contradicts the messages from on high. What follows is a copy of the text being handed out at the various outreach meetings the UK Embassy is having around Slovenia at the moment, dated 18 February 2019
SUGGESTIONS FOR UK NATIONALS IN SLOVENIA (18 February 2019)
Under the terms of the draft Withdrawal Agreement, there will be broad continuity for your rights in Slovenia. The below is relevant only in a scenario in which the UK leaves the EU without a deal. [JL Flanner: But note that deal / no deal might not be clear until 23:59 March 29, so plan for no deal now]
The Ministry of Foreign Affairs of the Republic of Slovenia (www.mzz.si) will shortly be launching a page on their website dedicated to UK nationals resident in Slovenia. providing instructions and advice on what to do before 291h March 2019. Please also follow the Embassy's digital channels and our Living in Slovenia guide for updates: https://www.gov.uk/guidance/living-in-slovenia.In advance of this more definitive guidance, on the basis of our current understanding of the Slovene Government's position, the British Embassy suggests UK nationals in Slovenia consider the steps below to safeguard their rights should the UK leave the EU without a deal.
Sign up to Living in Slovenia on gov.uk and follow the Embassy's social media channels (Facebook, Twitter)
If you're staying in Slovenia for more than 3 months, you need to apply for a residence registration certificate at your local town hall (Upravna enota). Please see entering Slovenia.
Exchange your UK driver's licence for a local one. The process takes up to 2 weeks at your local Upravna enota and costs €22. This will enable you to drive in all EU countries and will also be recognised by the UK.
If you meet the requirements of the Health Care and Health Insurance Act (ZZVZZ) to be included in compulsory health insurance in Slovenia you will receive a Slovenian health insurance card for the provision of services in Slovenia. You can therefore apply for this health card yourselves or for your family members by the Health Insurance Institute of Slovenia (ZZZS). We suggest all UK nationals resident in Slovenia obtain this health insurance.
If you are a pensioner and currently access healthcare in Slovenia via an S1 form, you will need to obtain compulsory health insurance as other residents are required to (monthly cost of approx. 30 — 50 euros)
If you own a 2nd property in Slovenia but are currently resident in the UK you will need to decide whether to consider Slovenia as your official place of residence to enjoy the rights of UK nationals resident here. If you continue to hold your residency in the UK, you may be limited as to the amount of time you are able to spend visa-free in Slovenia (90 days in a 180 day period).
If you are visiting Slovenia for 3 months or less or have family or friends travelling to Slovenia for short-term visits, we recommend obtaining private travel insurance to cover healthcare costs for the period you are visiting.
Dual nationality will not be permitted after 29 March 2019 for most people (exceptions include being of Slovene descent). The Slovene government have confirmed that all applications for dual nationality before 29 March 2019 will be treated on the same basis as now (i.e. you will be able to hold dual nationality).
If the UK leaves the EU without a deal, passport validity requirements will change. You should ensure that you have at least 6 months validity on your British passport before the date of entry to the Schengen area, including entering Slovenia.
You can follow Led by Donkeys on Twitter