December 15, 2018
Too busy or too late to go on a full search for Christmas gifts and worried that online won't arrive in time? We suggest ten shops that will save you from your kids' or spouses' tears on the gift unwrapping day, all in walking or short cycling distance from each other in downtown Ljubljana. The shops are chosen according to the variety, quality or originality of merchandise they offer and come in pairs, with two for each festive gift category: toys, candy, books, drinks and fashion.
1.Toys: Ristanc and TojeTo
Ristanc is a small but well stocked shop for the youngest. Mostly made of wood and other natural materials, the toys are appealing to the eyes, hands and ear, and challenge a young mind's creativity in all of the areas one can imagine. If you get your pre-school kid in there, you might have problems getting them out, while grandparents will be delighted to find things they haven't seen in years. If you're not sure what to get to a child of a certain age, the multilingual owner of the shop will be more than willing to assist in terms of developmental advice, as well as to point out the toys which will have the biggest effect without breaking the bank. For the location of Ristanc, and all the other stores, see the map at the bottom.
Ristanc, Gallusovo nabrežje 11, 1000 Ljubljana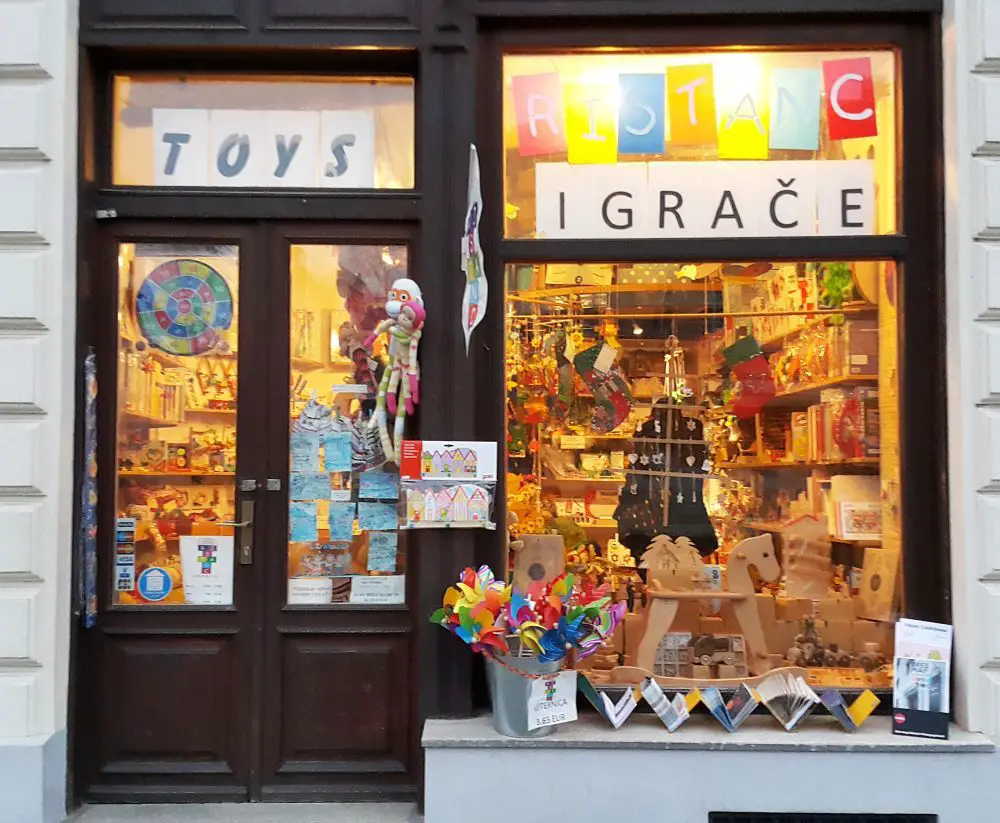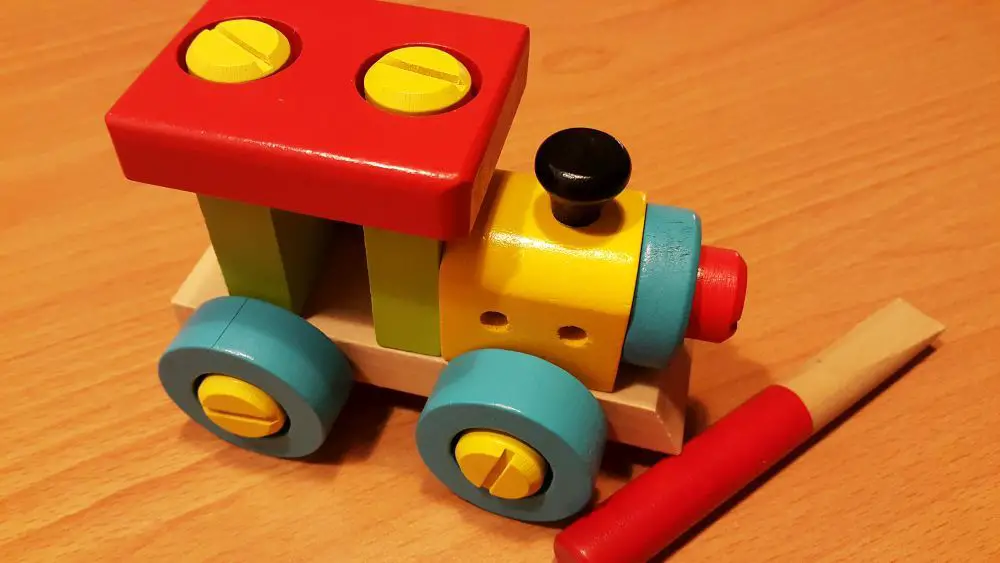 TojeTo is a store for children and adults who have outgrown what Ristanc has to offer. Here you can find from the classic to the newest board games, puzzles, and circus equipment, all following the same quality Ristanc has established for the earlier age, which includes the advice of the store's owner, if needed.
TojeTo, Gallusovo nabrežje 29, 1000 Ljubljana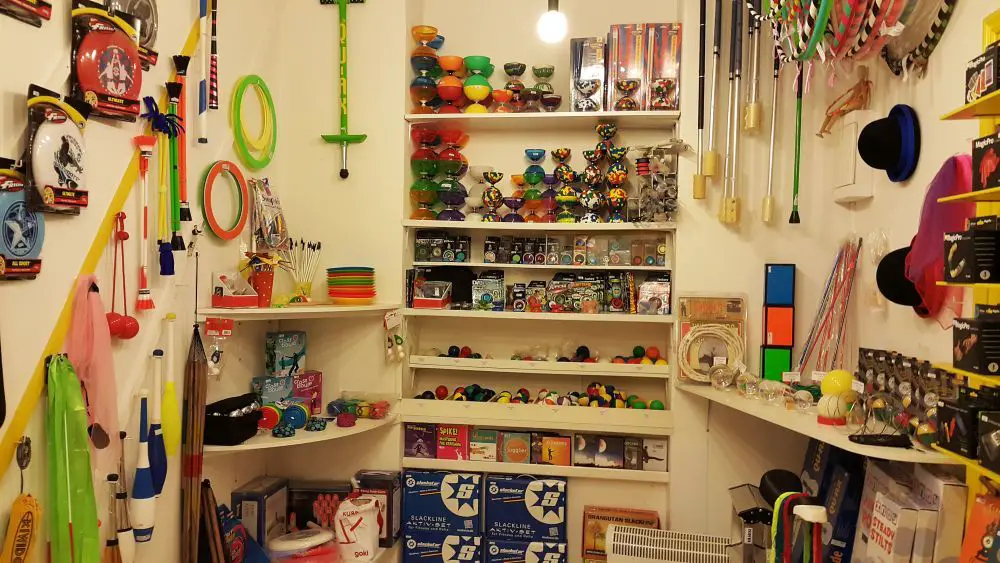 2. Sweets: HlebOsol and Sweet Tooth
Not that sweets are difficult to find in Ljubljana, but in case you got fed up with Balkan classics and German alternatives from Mueller, you might want to take a look at the HlebOsol, a Russian candy store at the entrance of the KOŽ city library, also called 1000 slaščic. Besides the traditional Russian and Ukrainian sweets, Hlebosol offers a variety of refrigerated goods and spirits.
1000 slaščic, Slovenska cesta 47, 1000 Ljubljana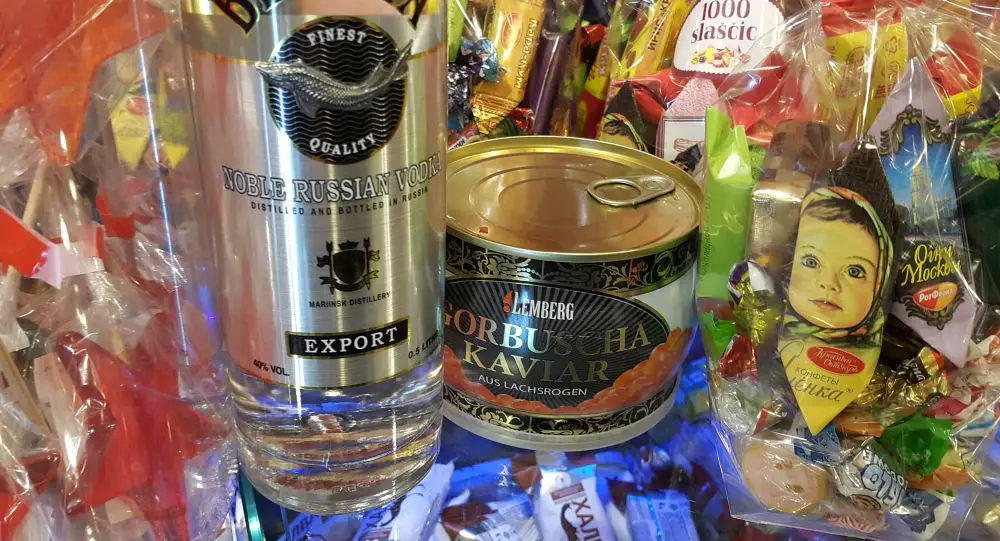 In case your heart beats more for the Western side of the global divide, or if your kid's been nagging for some candy they've seen in their favourite American TV show, there is an American sweet's shop further down Slovenska Street, called Sweet Tooth.
Sweet Tooth, Slovenska cesta 12, 1000 Ljubljana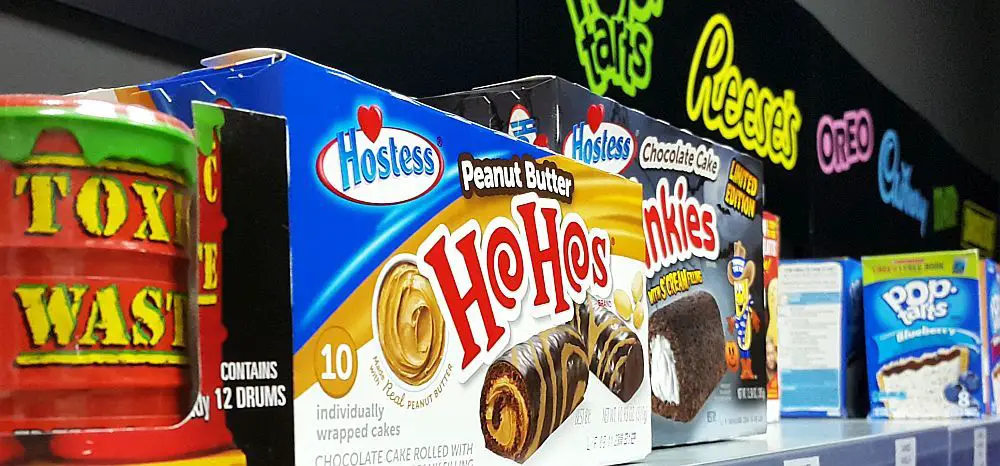 3. Books: Konzorcij and Felix
Konzorcij is also on Slovenska cesta, and is the largest bookstore in town, a branch of Mladinska knjiga, with a variety of picture books, comics, novels and professional literature in foreign languages, mostly English.
Konzorcij, Slovenska cesta 29, 1000 Ljubljana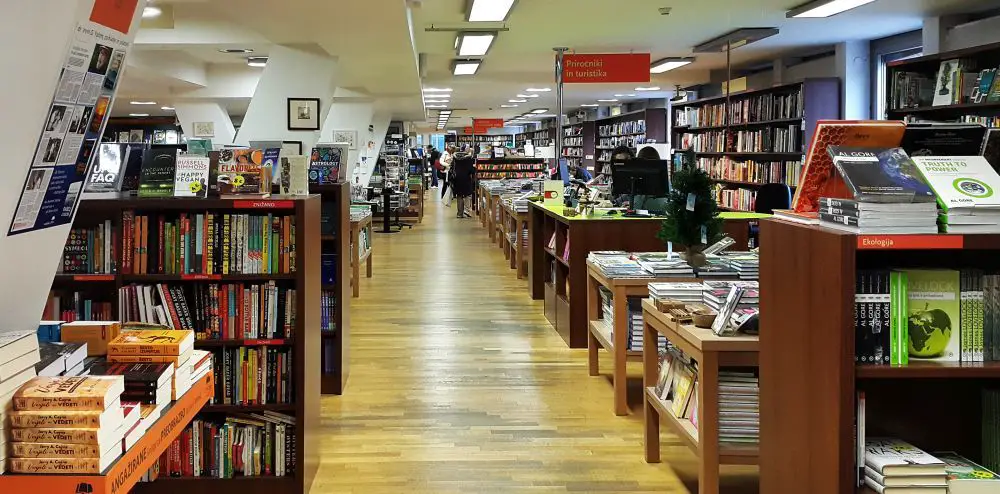 Just around the corner from Konzorcij you can find a budget alternative with some treasure amid trash. This is Felix bookstore on Čopova street, with many bestsellers on discount and mostly English language books upstairs. if nothing interesting is found on the bookshelves, then the store also has a small range of toys, souvenirs and novelties.
Felix, Čopova ulica 7, 1000 Ljubljana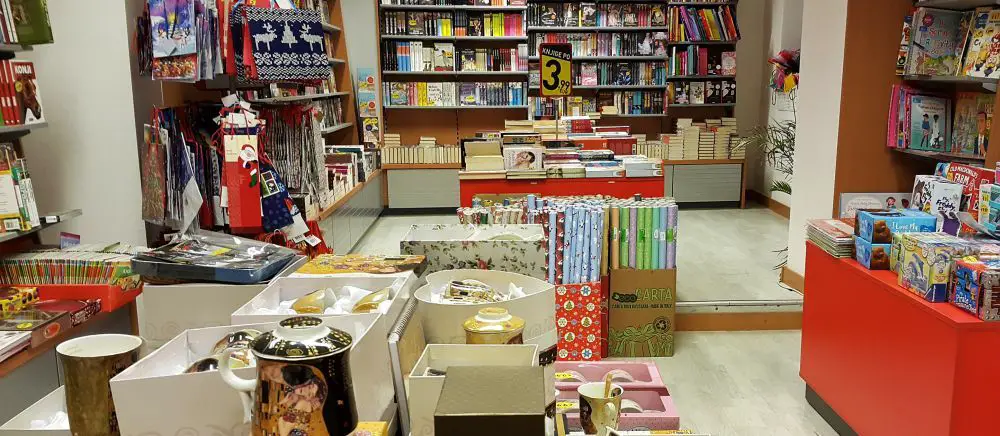 4. Drinks: Štorija (wine) and Že v redu, Primož (beer)
Štorija is a well-stocked wine store on Trubarjeva street, with a good selection of the Slovenian biodynamic, natural and orange wines. For a short explanation of what this means, click here.

Štorija, Trubarjeva cesta 17, 1000 Ljubljana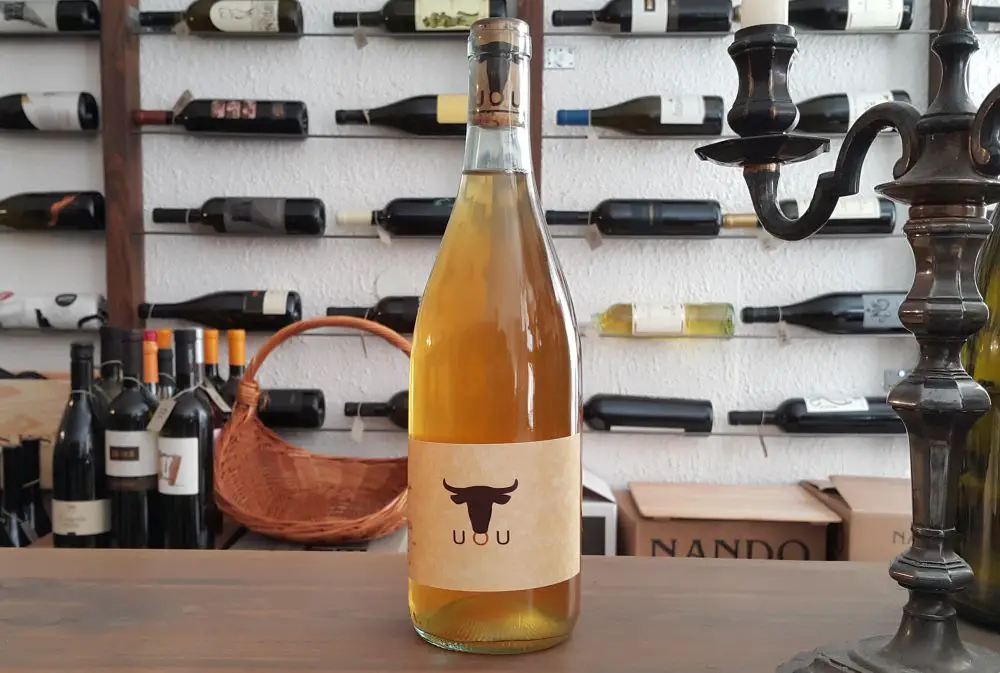 In case your loved ones prefer beer to wine, one of the best beer stores in town can be found a little further down Trubarjeva cesta, heading away from the centre, Že v redu, Primož?. Primož offers cans and bottles from the growing list of ever-more adventurous Slovenian brewers, to be found on the right side of the store, while on the left are imports. The kind of beer store where a big brand means Chimay, Oedipus or Bevog rather than Heineken.
Že v redu, Primož, Trubarjeva cesta 44, 1000 Ljubljana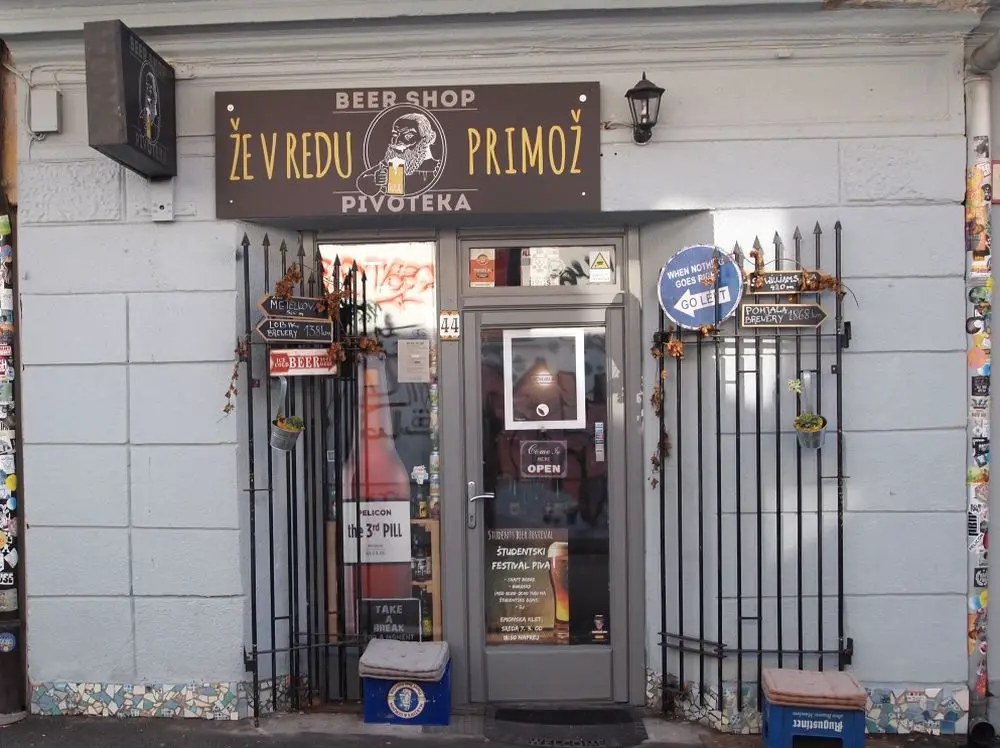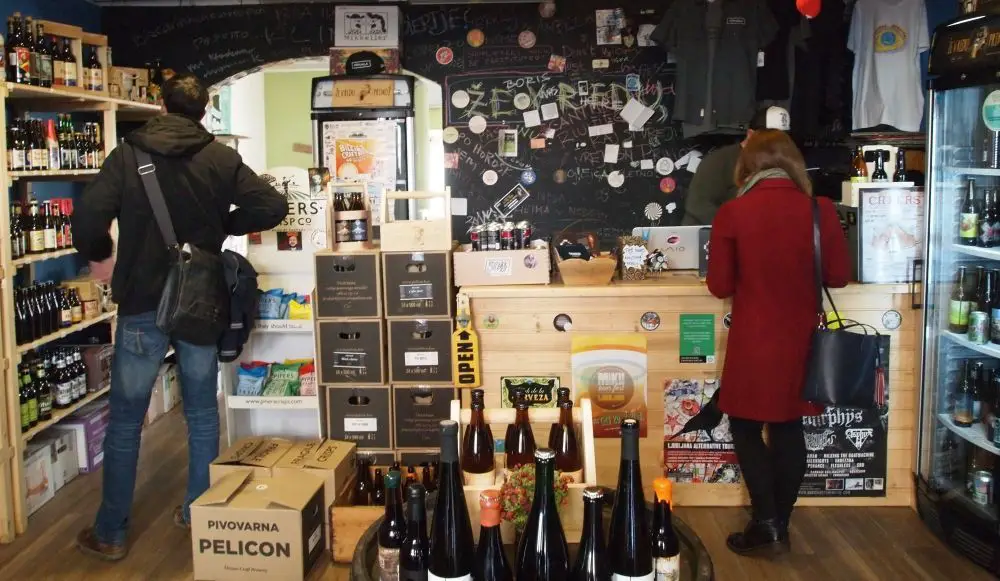 Photo: JL Flanner
5. Fashion: Goldsmith Atelier Kodre and Matea Benedetti
Goldsmith Atelier Kodre (Zlatarski Atelje Kodre), which boasts with about 90 years of tradition of craftsmanship, refuses to succumb to the modern trand for generic machine-made production of jewellery, and insists on manual creation of unique artefacts, which allows for what some might consider flaws in gems to be transformed into unique fairy-tale landscapes. A silver base allows for prices of these beauties to remain within the range of an average generic big brand perfume. And don't forget, unlike a scent these items are forever.
Zlatarski Atelje Kodre, Tavčarjeva ulica 4, 1000 Ljubljana
Just around the corner from the Goldsmith Atelier Kodre on Tavčarjeva, there is Matea Benedetti's atelier on Cigaletova, a must stop for every fashionista on their visit to Ljubljana. In the atelier you can get 40% off and more on samples of Benedetti's latest sustainable high fashion ready to wear collection that includes clothes and accessories made from exotic and classic materials such as pineapple leather and organic silk. Don't forget to contact Matea Benedetti (here  or here) before your arrival, to make sure someone is there to welcome you.
Matea Benedetti, Cigaletova ulica 5, 1000 Ljubljana