This week's dive into Wikimedia hasn't produced a crop of old Christmas photos, but instead a set of pictures from a Yugoslav national hairdressing competition that was held in Ljubljana in 1961, in the ballroom of the Grand Union Hotel.
There's not much to say about these, except to enjoy the styles of an earlier age, two years before the Beatles first LP, and the same year as the Bay of Pigs, the construction of the Berlin Wall, Yuri Gagarin becoming the first man in space, and the UK applying to enter the EEC, later known as the EU.
So take a look at these faces from 56 years ago, and maybe you'll recognise some of their children.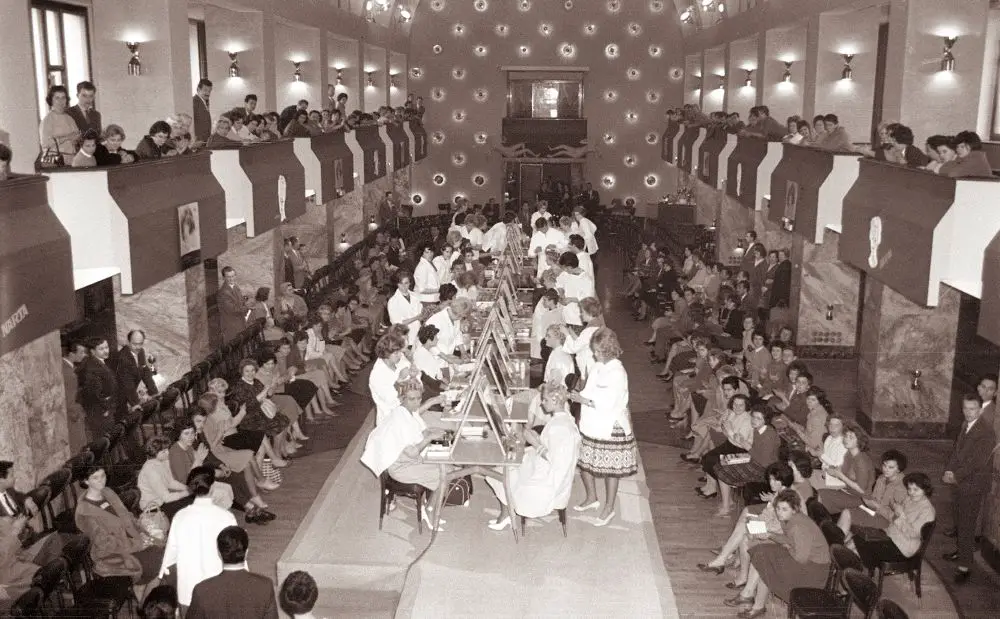 This hotel ballroom has seen it all over the years...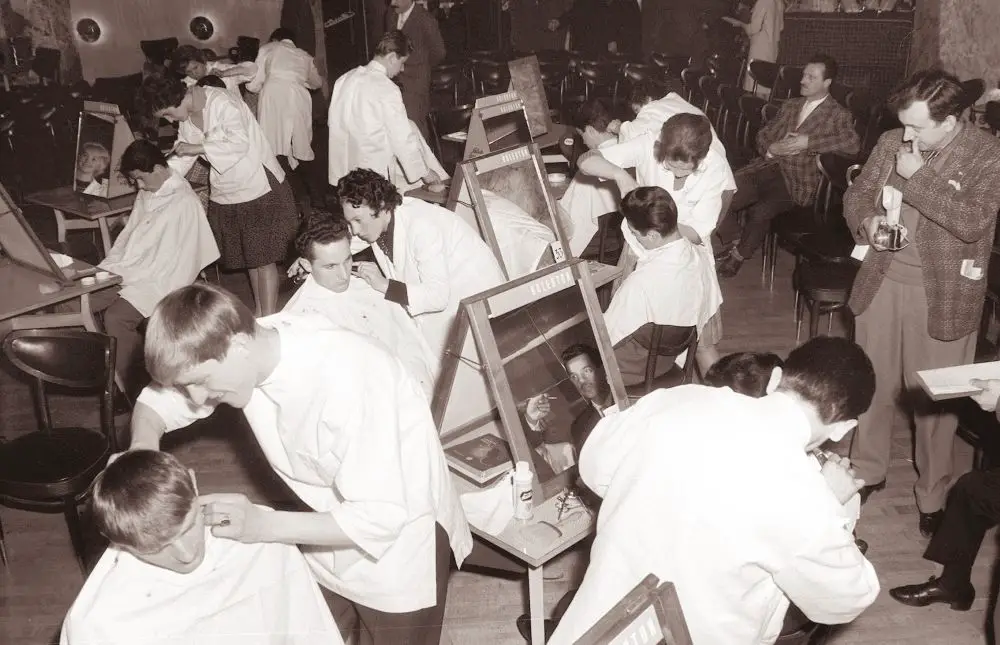 ...competitive styling...
...sensible shoes...
...duelling beauties...
...and the fashion-forward.