September 17, 208
The Municipality of Ljubljana (MOL) has shared pictures showing what the soon to be renovated Trubarjeva cesta, as realised by ATELIERarhitekti.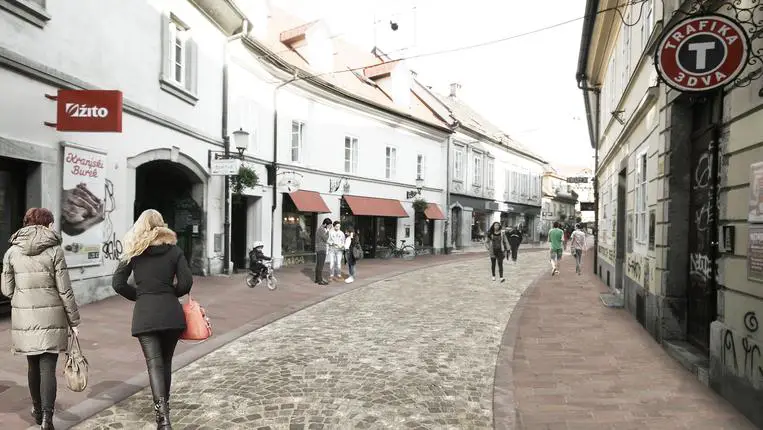 Photo: ATELIERarhitekti, MOL
Photo: ATELIERarhitekti, MOL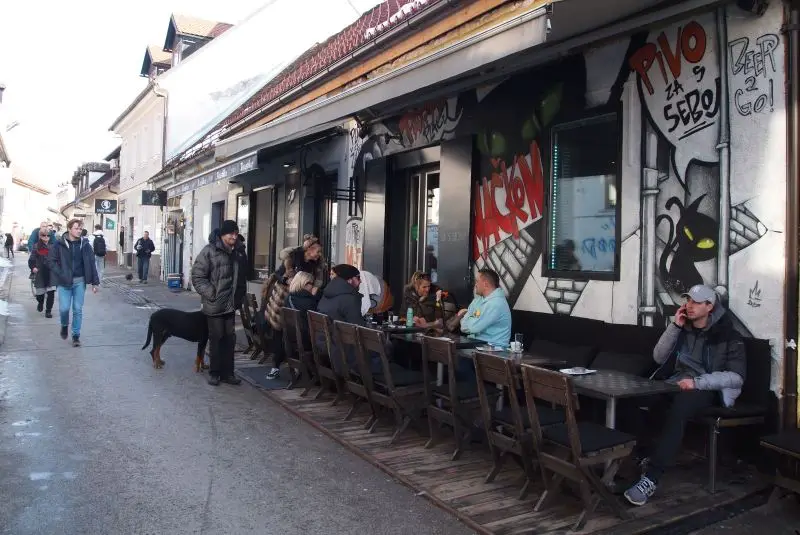 A view of the street as it currently is. Photo: JL Flanner
Work on the street, a centre for non-European food in the city, will start in early October at the end nearest Prešeren Square, and last for around one year. The project will focus on individual sections of the street, each no more 100m long, thus minimising disruption.
A 3-D rendering of what will happen to Usnjarska ulica, the street with EK Bistro on the corner. Photo: ATELIERarhitekti, MOL
As part of the process the various lanes and alleys coming off Trubarjeva will also be renovated.