Jul 21, 2018
This year is the centenary of Ivan Cankar's death, and while it seems a little morbid to mark someone's life by remembering their death, any excuse to draw more light to the writer from Vrnika is to celebrated, not least because of his focus on the poor, the need for greater social justice, and the importance of wine, although the latter, it must be said, perhaps caused more trouble than joy for the man.
Ivan Cankar and others at the Inn. Cankar is the man in the centre, without a hat but with a glass of something
This week we get in on the Cankar action by going through the archives and returning with photos and drawings of one of his favourite spots in Ljubljana – Gostilna Rožnik , the inn near the top of Rožnik Hill. It was here that the writer lived for seven years, from 1910 to 1917, staying with the Franzot family who ran the place and gave him a room and food for free.
Postcard of the inn and church, 1901
Sometime in the early 1900s
Sometime in the early 1900s
Unsurprisingly, Cankar's letters show that this was among the happiest times in his life. He was an established writer, and had friends and fans who would come and visit him. The inn thus became something of a bohemian hangout and hotspot, with the poet Oton Župančič also living there for a period in 1912, and the painter Rihard Jakopič doing the same in 1913. However, sharing a space with someone who paid no rent, and smoke and drank all day, eventually lost its appeal for the Franzot's, who finally asked Cankar to find new accommodation.
1910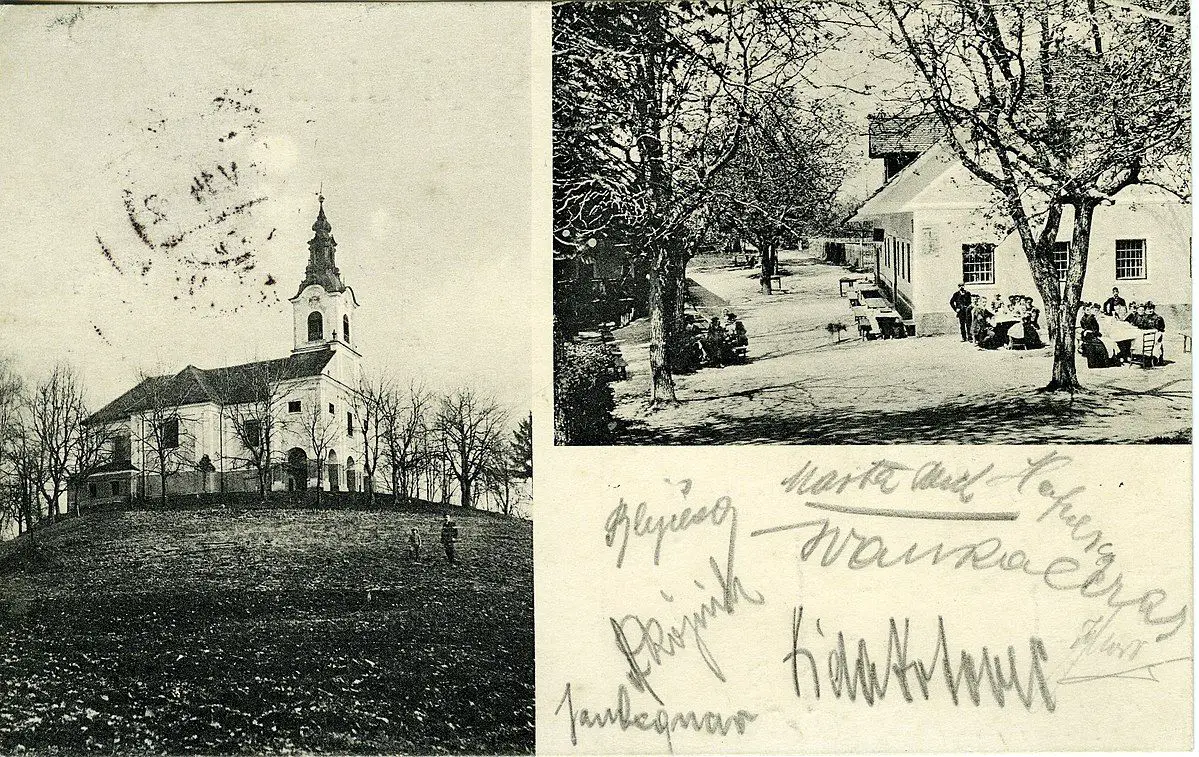 1914
Sometime between 1910 and 1925
More than 100 years after the writer's stay the Rožnik Inn is still open, on a site now known as Cankar's Peak, where you'll also find a distinctive pink the church that can be seen from the castle on the other side of town. It's the perfect spot for a rest after having walked to the top of the hill from Tivoli, enjoying the view and the history of the place, and perhaps a glass of wine and a cigarette in Cankar's honour, or, to reference what may be his most famous work, a simple cup of coffee.
Between 1928 and 1947
Between 1928 and 1947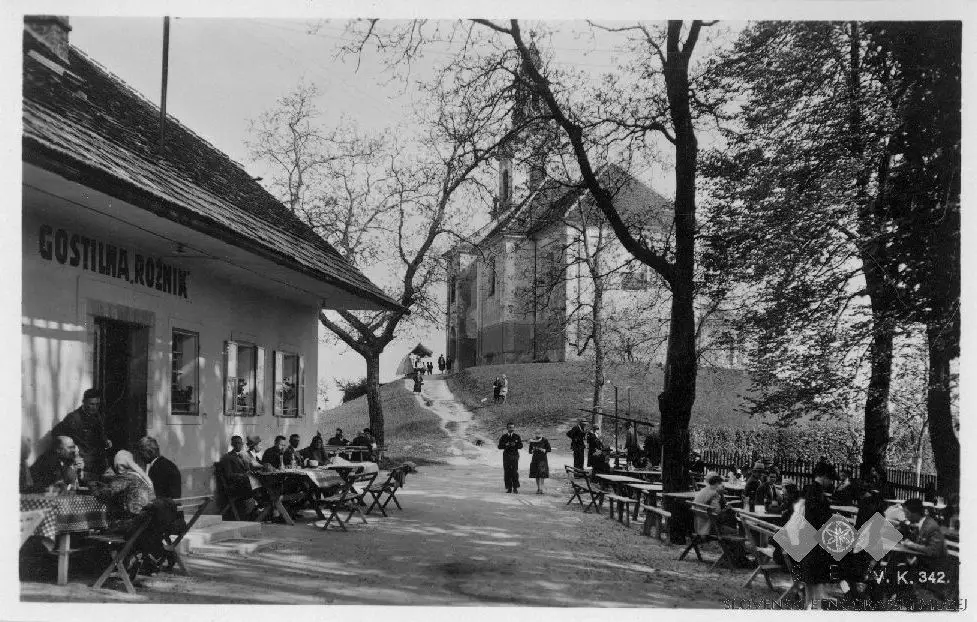 Between 1928 and 1947