Daktari, or Klub Daktari, is a café bar with a terrace looking at the Puppet Theatre and a cellar that's warm red and welcoming. My favourite table is for two, me and my drink, the bathroom door at my back. Every other seat inside and out has a better view, except maybe at the weird high table in that little passageway, but it doesn't matter. I like the quiet when it's quiet and the noise when it's busy. I like the shelves full of books and the old copies of Mladina in stacks on the floor. Daktari looks like it's been around forever, and the 1902 In its logo certainly gives that impression, but in fact this incarnation of the space was only created a few years ago, as seen in the video below.
In the summer it's fun to sit outside and watch people walk to and from the funicular, but even on the nicest day do go inside and take a look at the décor and use of space. I'm from the UK, albeit at a large remove, so English pubs and all that got in my blood early, and I've never lost the love of sitting, at any time between 11:00 and 23:00, in a nook or a snug with a book and a beer. It's nearly all I ever wanted out of life.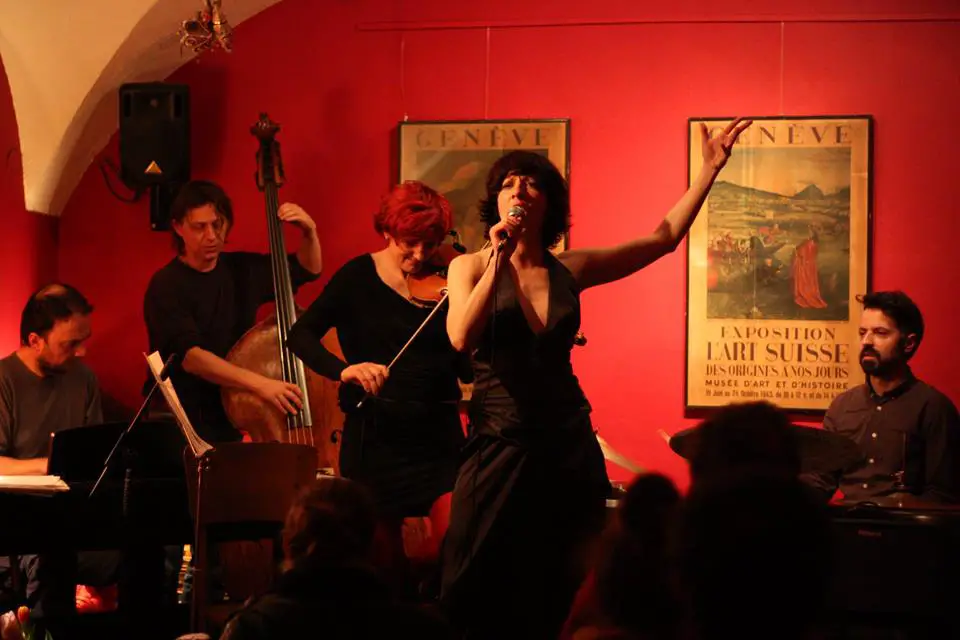 See the website for details of shows
But Daktari has more than alcohol and corners. In addition to sandwiches, croissants, crisps/potato chips and nuts, there are performances, open mics, exhibitions and talks. It's got mismatched sofas and chairs and strategically placed mirrors. It's got a small library and a smoking room that can accommodate a small party of the damned.
There are two menus that should be on every table, covering beer, wine, coffee, tea and snacks. There's a good range of beers, bottled and on tap, with specials written a blackboard/chalk board by the bar. Prices are reasonable for the location, at 2.5 EUR for a bottle of Laško/Union, the standard unit of measurement.
Can you see the actor?
A friendly place that attracts a diverse crowd, and appears to be especially family-friendly during the daytime. If you go with kids, be aware that the clock of the Puppet Theatre has a very short, and somewhat disappointing, appearance by Martin Krpan on the hour. Not worth the trip alone, but blink and you'll miss it, so be prepared if curious.
Krekov trg 17. Open from 08:00–01:00 Mon-Sat, 09:00–00:00 Sunday.