The all-female exhibitions follows last year's group exhibition of male painters, in part due to controversy over the still not "eradicated discrimination against women in society, and therefore in art and culture".
Suzana Brborović, Špela Čadež, Olja Grubić, Duša Jesih, Simona Semenič & Nada Žgank and Maja Smrekar address various topics through painting, drawing, photography, animated film and site-specific sound and visual installations.
Simona Semenič, Nada Žgank: Zapis celote, triptih fotografij, 67 x 100 cm, giclée print, 2009
Brborović chose the topic of anti-immigration rhetoric, Čadež addresses alienation, loss of identity, personal distress, alcoholism and society's indifference to these problems, and Grubić breaks down sexual taboos.
Jesih looks at the socio-political reality through geometrical abstract representations of ideological signs, and Semenič and Žgank at the stereotypical, inferior position of the female population.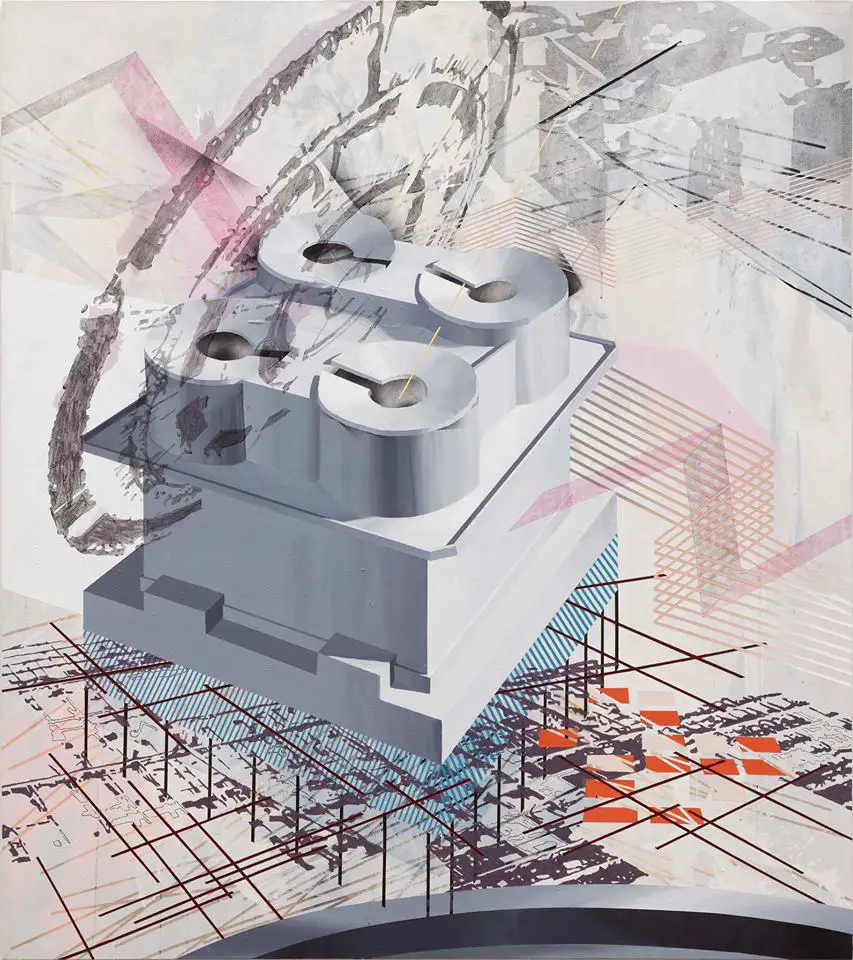 Suzana Brborović, Made in Germany, 2017, acrylic, spray and ink on canvas, 180 x 160 cm
Smrekar addresses the "obsolete and immature view of the human race as exceptional as well as its arrogant, and at the same time utterly trivial, attitude to other living beings".
Some of the artists "have just entered the field of contemporary visual art while others have already drawn considerable attention in Slovenia and internationally".
The related website can be found here.