April 20, 2018
If you take a walk along Ljubljana's Gallusovo Embankment (Gallusovo nabrezje), the part of the Old Town by the river, you'll now encounter a large concrete fish, with holes to climb in and out of, a seat to sit on, a slide to go down, if small enough, and hundreds of tiny lights to add to the magic at night.
It's the work of Vladimira Bratuž Furlan (1923-2006), who was one of Jože Plečnik's assistants, and made the bust of the architect that can be found in Križanke. Furlan produced the first version of this playable sculpture in the 1950s, with the original work having been in Tivoli Park since 1958, delighting generations with its character and curves.
This new edition is part of the renovation of the embankment, and is one of those rare artworks that viewers are encouraged to touch.
Update: A kind reader sent us the following note: "What this article fails to mention is that reproducing this sculpture and placing it along the Gallusovo Embankment (and adding cute fiber optic lights) was the idea of Slovenian architects Matej & Vesna Vozlic, who designed most of the streets and plazas along the river in Ljubljana."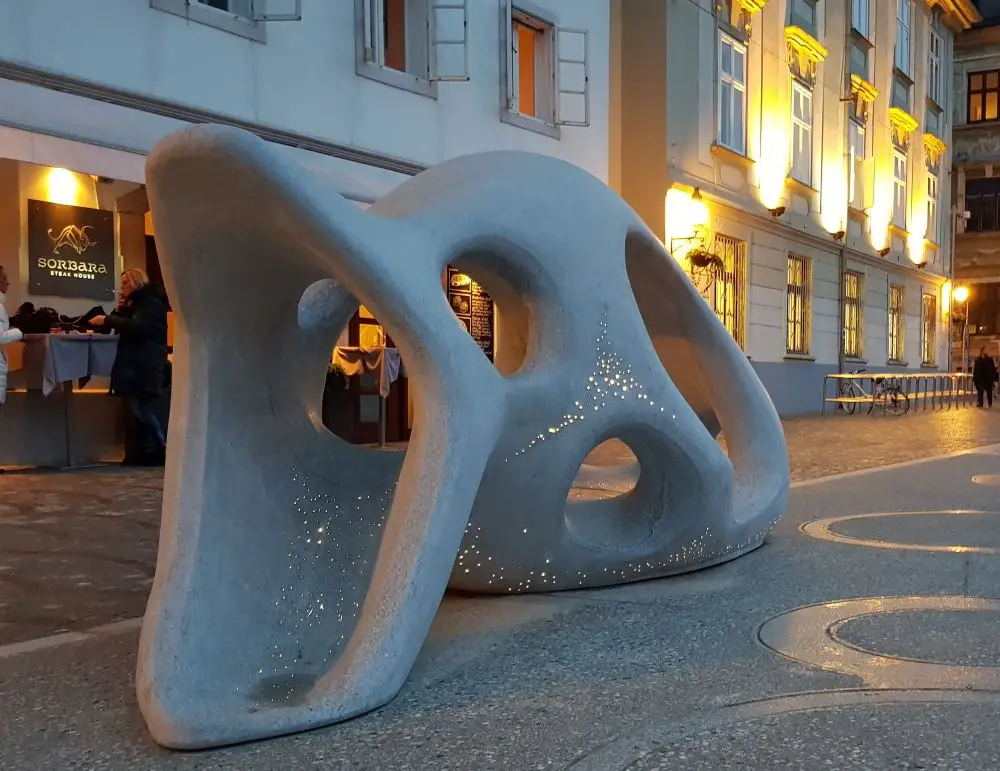 The view at night. Photo: ljubljana.si
You can find it at the spot below, just in front of the restaurant.