February 2, 2018
Like Mercator, Spar also offers discounts and allows you to collect points if you hold its Spar Plus card, although unlike Mercator there's only one kind of card. For other discounts, not in the stores but elsewhere, such as ski resorts and so on, click here, they tend to change throughout the season:

To apply for it, simply fill out the form below (click here) or ask for one in your local Spar store. The application form is in Slovene only, so here are some translations and clues to what to write and where: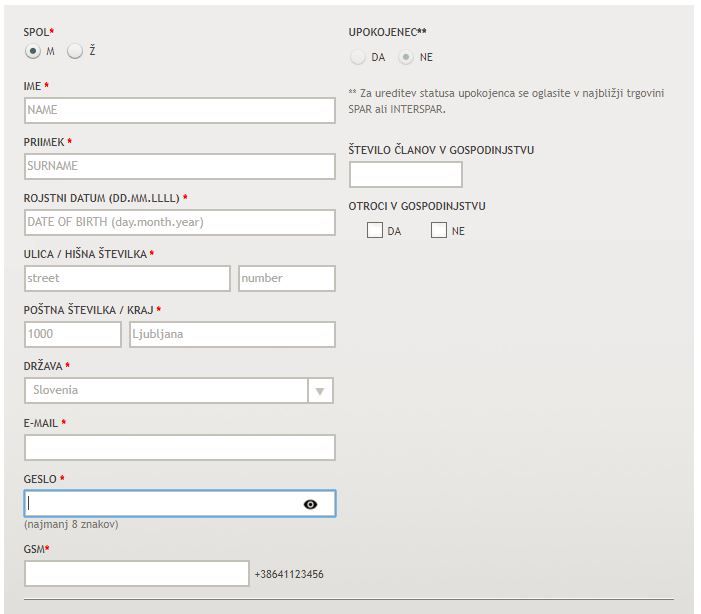 In the upper right corner click whether you are retired (upokojenec - DA or not NE); "geslo" means password; in the bottom, check the box if you want discount promos to be sent to your address, e-mail or phone; below this Spar asks you to agree with their terms and conditions.
You then click Prijava (send) and you will get the card sent to your address, while an electronic Spar card will be issued and sent to your e-mail, which you can then use until you get the real one.
All of this is, of course, free of charge.