March 4, 2018
Today we will present a simple but very tasty dish we have actually been cooking for the last several weeks, since we have finally figured the best way to prepare our grandpa's frozen porcini – the way he usually makes them: in a chicken stew, served with mashed potatoes and salad.
You might not have grandpa who has been foraging throughout the year and freezing the goodies for winter, so pretty much any fresh mushrooms would do, champignons included.
If you are cooking on your own, you can add white wine to the sauce instead of water, but we presented this recipe as a Saturday afternoon chore for our teen, so we left the wine out.
As for the meat, we recommend chickens raised in fresh air, natural light and enough space to move freely, as such meat tastes much better, let alone the ethics behind it. We thus opt for Natur brand of Perutnina Ptuj.

Ingredients:
1 big onion or 2 small ones
3 chicken steaks (thighs preferable)
2-3 fistfuls of sliced mushrooms
1 teaspoon of coriander seeds
Olive oil
Salt
0.5 - 1 dl water
Heat some olive oil in a big pan, fry the chicken on both sides for a couple of minutes, add onions and mushrooms, salt and coriander seeds on the top of them, cover and cook for about 15 minutes. Add water if the sauce gets too dry and mushrooms start sticking to the pan.
We told our child, however, to just put everything into the pan without preheating it, then put it on the stove with the lid on, stirring things from time to time, and it also worked out fine.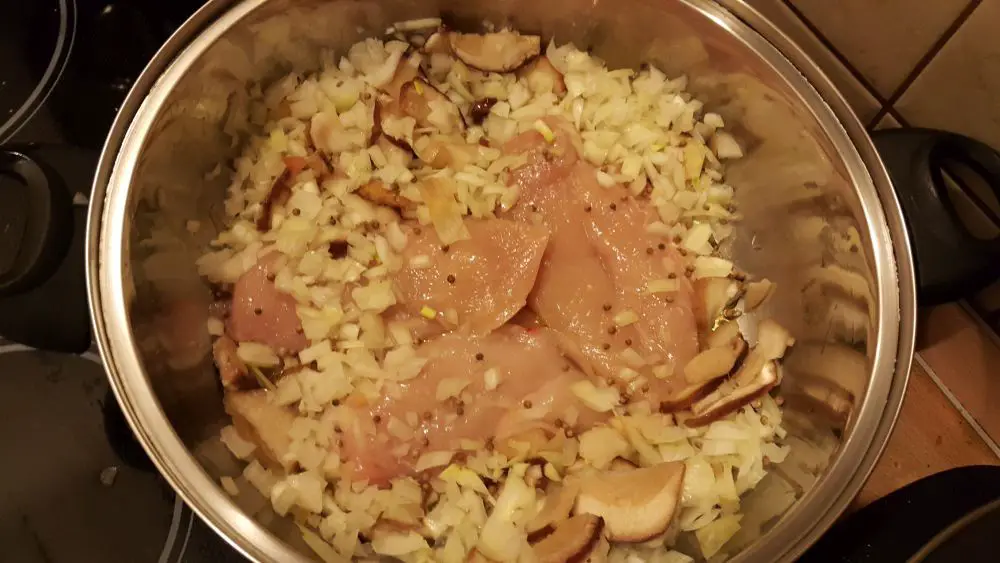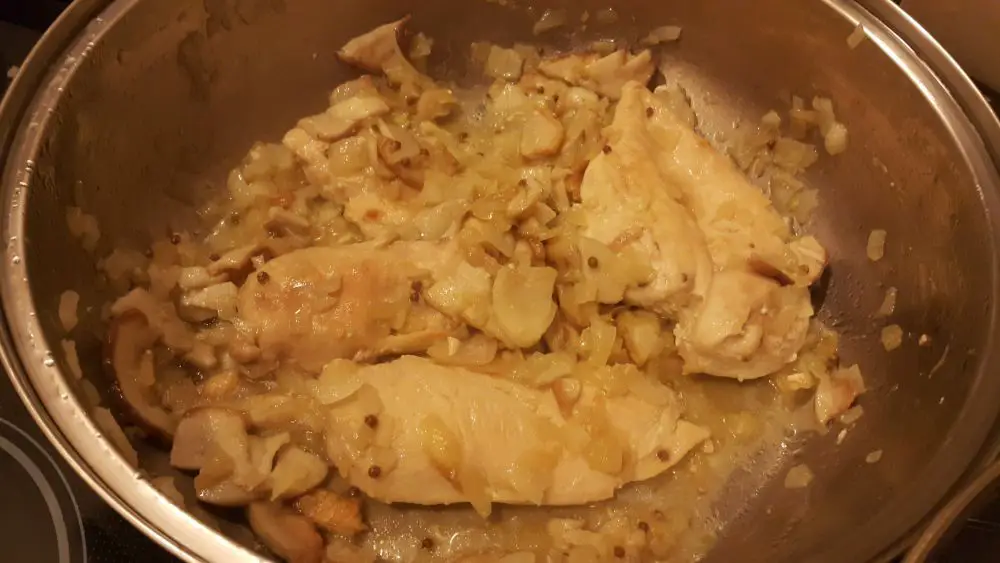 Serve with mashed potatoes and salad.
Dober tek!
A slightly different recipe, where the chicken and mushrooms are prepared separately, can be found in this video below: