I eat a lot of burgers and I eat the most at Hood Burger, usually getting the Classic, along with fries and a beer, coming in at 10.50 EUR. The Classic is a basic cheeseburger, with some salad and special sauce, and there are several variations on the short menu, along with a rotating crew of specials. Drinks are soda, milkshakes and beer, with the latter being Union Unfiltered or the more hoppy Bevog. Like all the other ingredients, the beers are locally sourced and have travelled just a small distance to your table.
Again, all the pictures are from the Hood website, but they really do look like this
Although nominally a fast food place, the orders are prepared fresh (rare, medium or well-done), and depending on the number of customers this can take a few minutes to 10 or more. Here's where one of place's innovations comes in. You get a plastic square to take to your table, and when this buzzes, shakes and lights up your burger is ready. Don't keep looking at it, you'll know when it's time to go up and get your meal.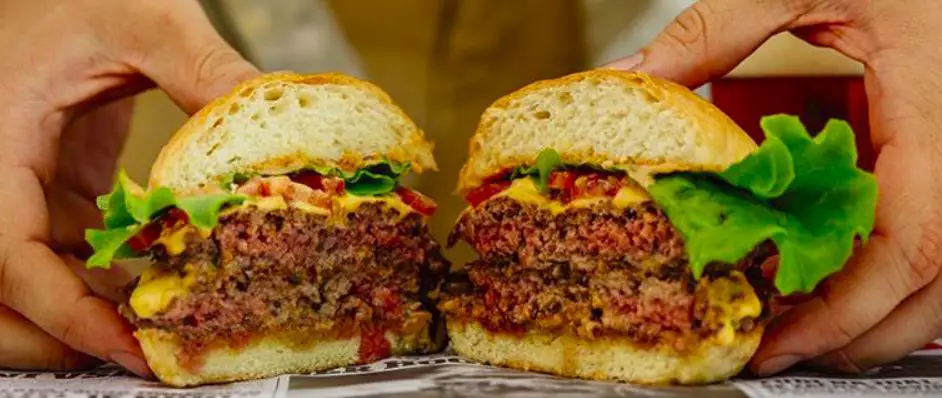 Here I recommend picking up a few extra napkins along with your free sachets of ketchup (unlike McD's) and maybe more beer if you drank a little hungry, as these are messy burgers when not eaten with care. On that point think twice before taking one out to eat in the street. These are best and most safely enjoyed at a table, nearby somewhere you can wash your hands when done. Another thing to be careful of is the bottles of chili sauce on the tables, which is far stronger than Tabasco, so try a little on a fry before potentially ruining your meal.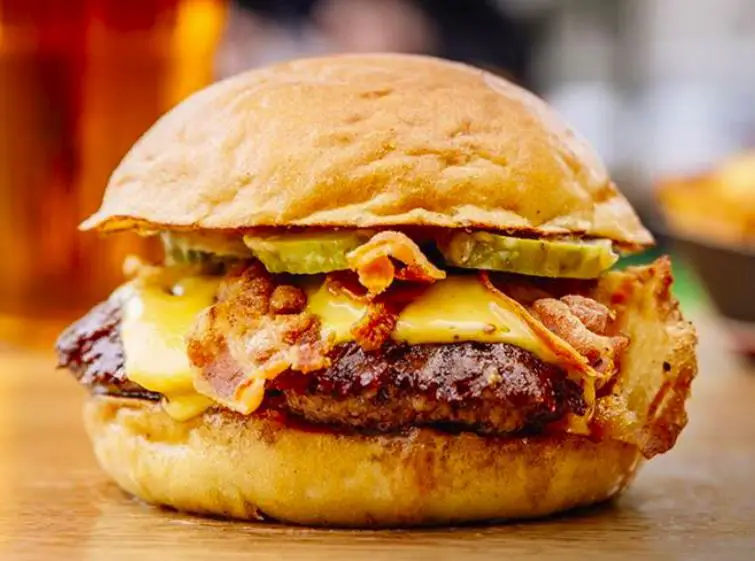 The burgers really are more or less as pictured in these promotional images, and perhaps small for an American but not so for most Europeans. The fries are thick cut wedges, rather than long and thin, and no less delicious for that. The short menu focuses on burgers, but there are also steak sandwiches and chicken bites, and the sides go beyond fries to include onion rings and coleslaw, but overall this isn't a place for vegetarians, far less vegans. Burgers can also be constructed to your liking from a set of ingredients that are basic, in terms of foundational and often essential, rather than boring.
There's no point in arguing over the best burger in town, as that'll come down to individual taste, price point, and preferred ambiance, and 10.50 EUR for a burger, fries and beer is more than twice as much as a McDonald's meal, although more delicious and more filling, and with beer. So not a regular family deal, but a good meal when the time's right, nonetheless.
I always go to the central location, by the Grand Hotel Union, open every day 11:00–00:00 but there are two others, as shown in the map below, open 10:00 till late, but closed on Sundays. Orders can also be made online, although for pick-up rather than delivery.
Other stories in this series can be found here.