They say there is no such thing as bad publicity, and a Slovenian microbrewery is reaping the benefits of branding some of its beers after some characters of the past. The socialist era may be long gone, but Novo Mesto microbrewery Komunajzer has been annoying plenty of people while experiencing a decent uptick in sales after naming his beers Josip, Broz, Tito and Jovanka, famous names in the region, all tied of course to the former Yugoslav leader and his wife.
Komunaijzer's head of sales, Borut Koprivnik, is a man who understands the power of social media, and he expected the provocative names to be a little controversial and to provide some social media chat which would increase the microbrewery's presence, but he was a little surprised at the huge reaction. 
First offered in Lidl stores in July, both Josip and Tito sold out in just two days during a special craft beer promotion of microbreweries, but their ideological brand and five-pointed star caused plenty of negative comments on Facebook and Twitter. 
Aware of the negative feelings on social media (as well as the positive ones), but wanting to support Slovenian manufacturers, Lidl doubled their initial order and added Broz and Jovanka to the list. All four lines are selling well.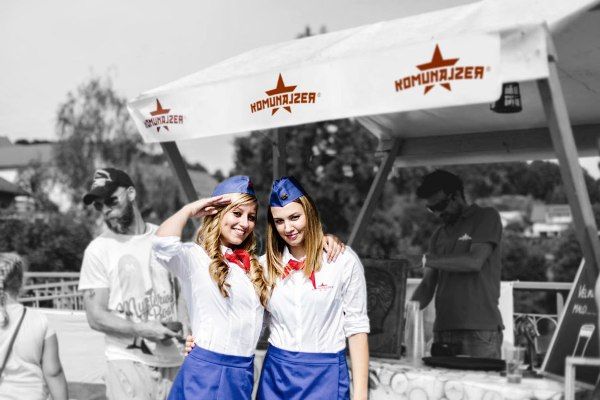 The reality of the social media campaign is that it has had a very positive effect on sales and promoting the Kumunajzer brand. Marketing is, however, limited, as the bulk of the sales are done through distributors directly to hotels and restaurants. And here too, the campaign has helped with its brand visibility.
Asked about his own political orientation, socialist or capitalist, Koprivnik smoothly labels himself as an entrepreneur, emphasising that the beer has no political orientation. The campaign harking back to a former era has attracted interest in the brewery from Croatia, Bosnia and Herzegovina and Serbia. 
Koprivnik is not finished with memories of the past just yet – his next beer is planned to be called Pionirček.