This week's property is a three-bedroom house in Radovljica, one the 17 members of the Association of Historic Towns in Slovenia, and thus as pretty as a postcard, with charming architecture set against a stunning natural backdrop of the mountains, and easy access to the many outdoor pursuits the area offers all year, a fact that gives this property some potential as a short- or long-term rental holding. It's also just around 30 minutes from the capital, making it an option for anyone working in the capital
The house was built in 1937 and last renovated in 1990, with minor work needed in some places, and in addition to 280 m2 of indoor space there's 994 m2 outdoors for gardening or otherwise relaxing in, with the nearest neighbours some 200 m away.
See all our real estate news stories, and not properties, here
Currently on the market for €295,000, the house is being handed by Think Slovenia, who describe it as follows: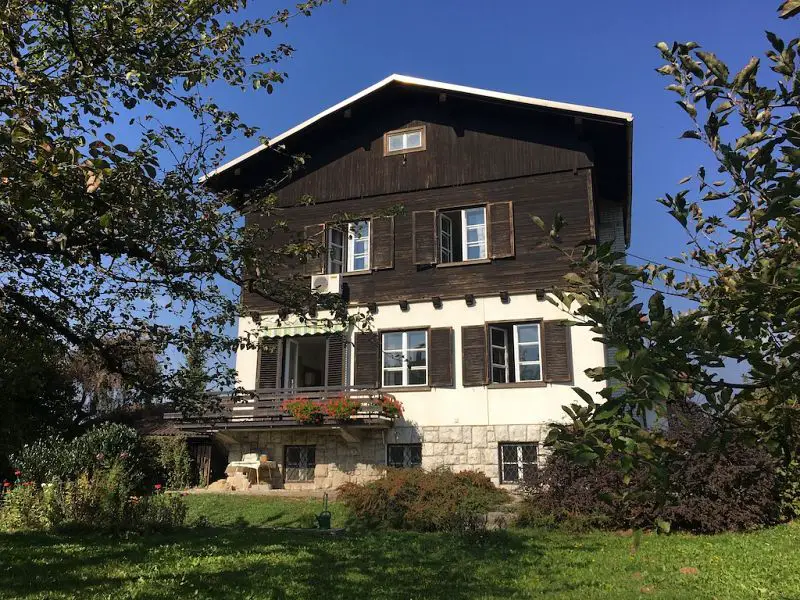 Charming and spacious traditional villa in a lovely location with mountain views in the beautiful historic town of Radovljica, just 10 minutes' drive from world famous Lake Bled. The villa spreads over 4 floors and includes storage rooms and utility area in the basement, spacious living room with ceramic wood stove, separate kitchen with balcony access and pantry and a toilet on the ground floor. The balcony has steps down into garden.
The first floor consists of 2 large bedrooms, bathroom and a separate toilet, while the loft is still unfinished but gives scope for additional bedrooms. The house is surrounded by a large garden with fruit trees, vegetable patch and a woodshed.
The area offers numerous sporting activities from water sports on the river Sava and lake Bled, hiking and mountain cycling on the surrounding Karavanke mountains and skiing at three different ski resorts, each just 30 minutes' drive away. The medieval town of Radovljica offers good local amenities with excellent restaurants and cafes in a charming medieval town ambiance.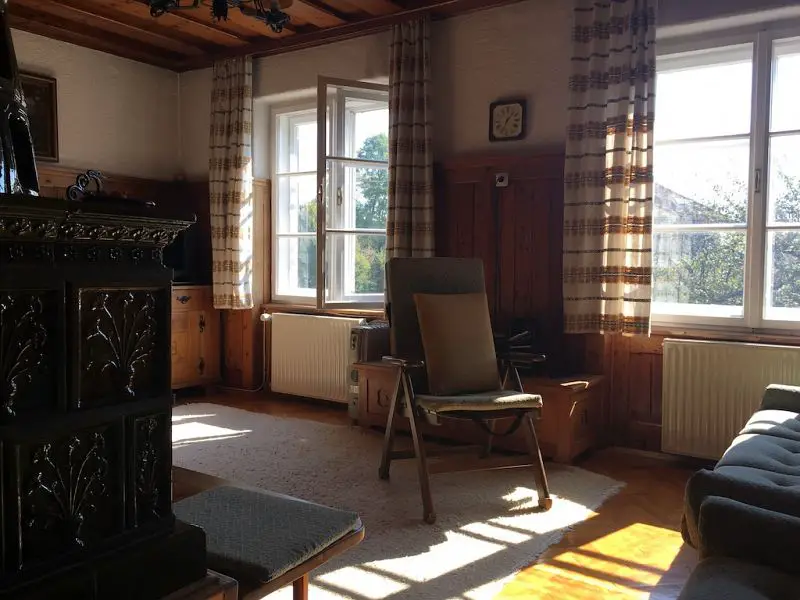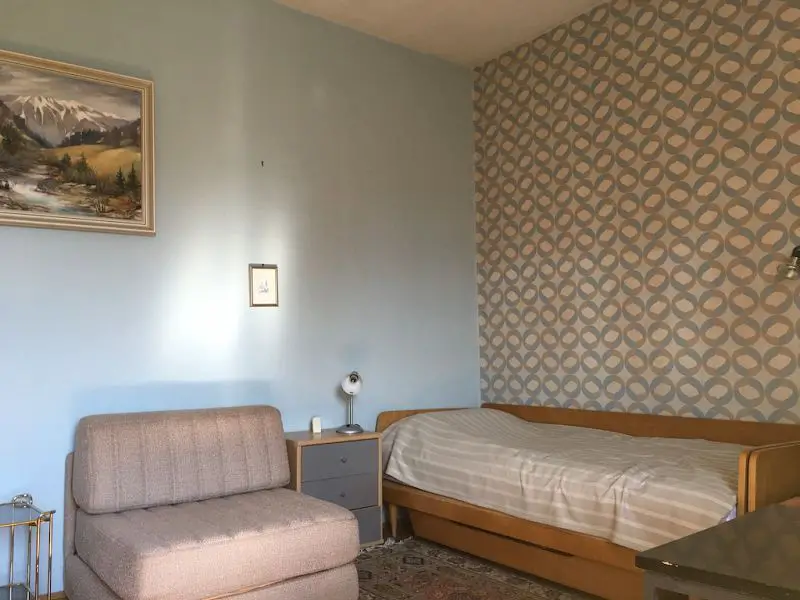 The house is in need of some updating / modernisation but is in generally good working condition and is well maintained. An excellent property which would make a lovely holiday home or permanent residence in a sought after area with good tourist rental or long term rental potential.
And if you'd like to see more of this properties, or others for sale or rent all over the country and at a wide range of price points, visit Think Slovenia.