It's right in the Old Town, and not only that but in a lovely part, far – but not too far – from the bustle of the most trafficked section, at the quieter end that not only boasts a number of fine restaurants, such as Špajza, Gostilnica 5-6kg and Taverna Tatjana, but also a beautiful path up to the Castle, where you can quickly get some of the best views of the city, a great place for an early morning stroll, after dinner walk or a jog along the trails.
Although unavailable until mid-September, the place can be rented for 549 euros a month for three months, 618 a month for two months, and 700 for one month, with utilities extra. The property is being handLed by Think Slovenia, who describe it as follows:
Apartment Barrio Alto location is in the heart of Gornji Trg, meaning "Upper square", one of the most charming districts of Ljubljana's old town, nestled under the Castle Hill. Gornji Trg is home to a number of Ljubljana's top-rated restaurants including the famous Špajza, opposite the apartment entrance, and an eclectic range of bars and boutique hotels and shops.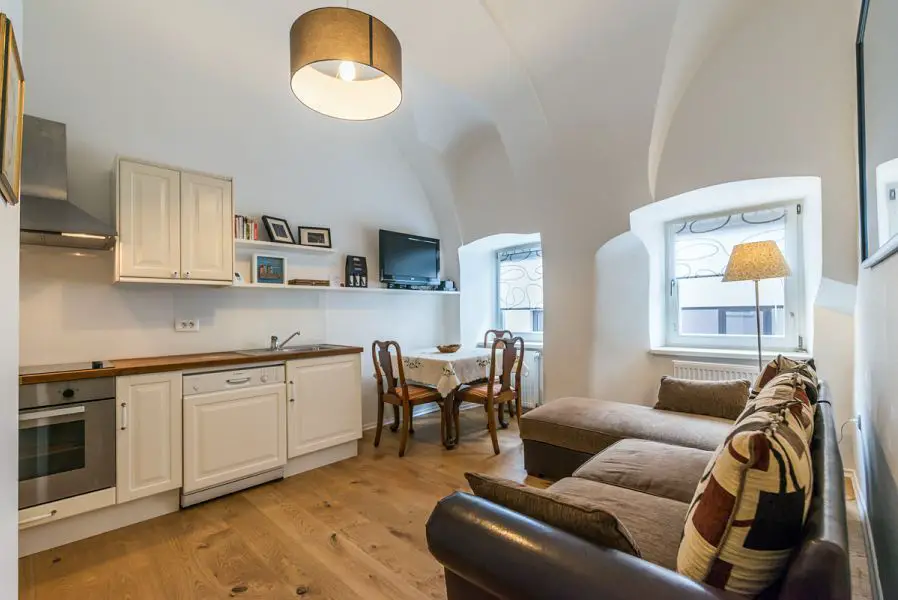 Completely renovated in 2016, the apartment comprises high quality shower room, open plan living room with double sofa-bed / dining area with fully equipped kitchen and a separated sleeping area with double bed.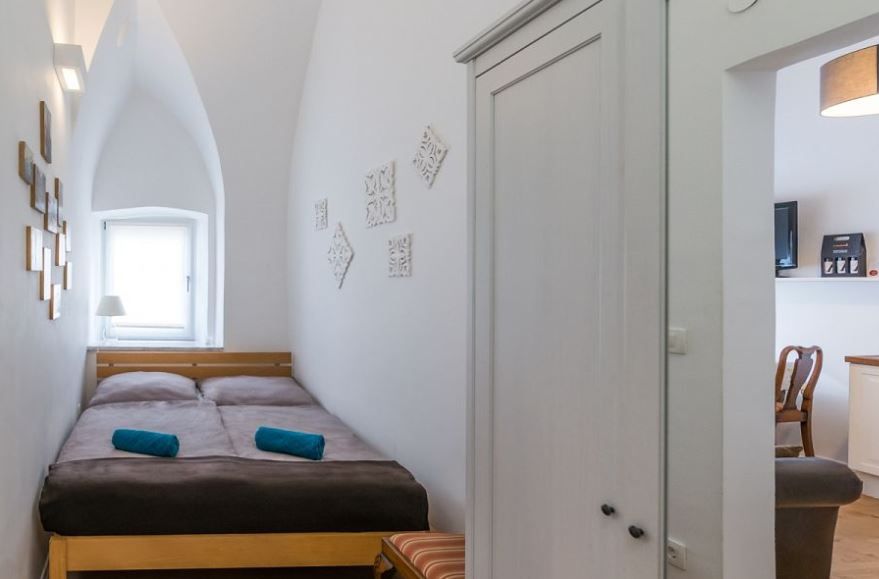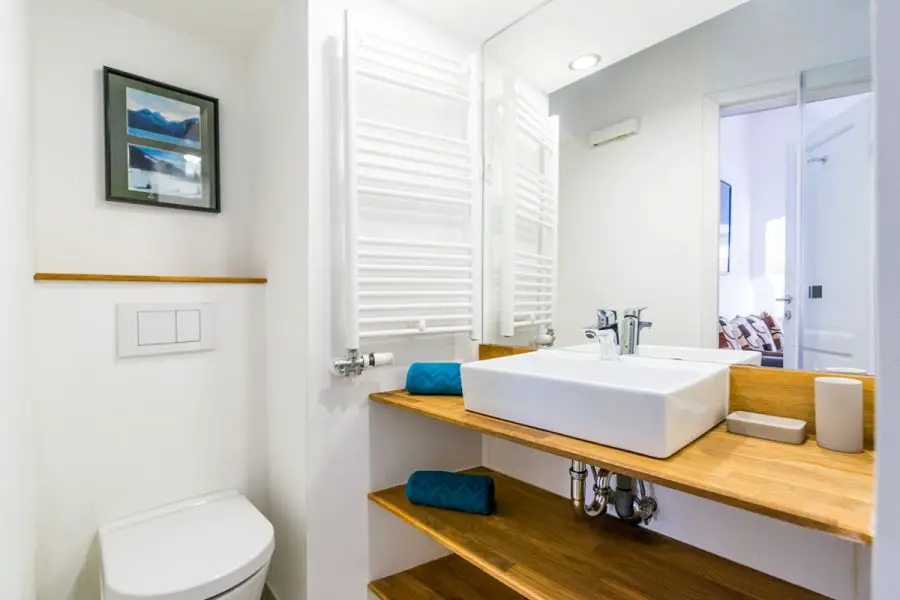 With 3.5m high vaulted ceilings the apartment has an abundance of charm in a fantastic old town location in easy walking distance to all the main attractions of the historic centre of Ljubljana. Internet, TV, dishwasher, oven, clothes washing machine and dryer on request are among the many facilities.
And you can see more of this, and other properties for sale and rent throughout Slovenia, and at various price points, at Think Slovenia.