January 23, 2018
Last week Bohinj announced it had been nominated for the title of European Best Destination 2018, up against such heavyweights as Paris, London and Barcelona. While some scoffed, others turned to examine the benefits of a trip to this natural beauty, and although there is a range of accommodation on offer to suit most budgets, what could be better – funds permitting – than to have your own mountain retreat for the week?
A place to escape the crowds and breathe clean air, see wide views, enjoy the peace and quiet, and stretch out in a home away from home? So this week's focal property is a two-bedroom chalet in Vogel ski resort.
It has two large double beds and a single sofa-bed, one bathroom with a shower, and a dining area that seats four.


A kitchen with a smart oven, stove, microwave, kettle, toaster, and bread maker, so you can wake up to the smell of a fresh loaf and keep trips to the store to a minimum. This is a good thing, as there's no immediate parking, with vehicles kept at the gondala base station in Ukanc.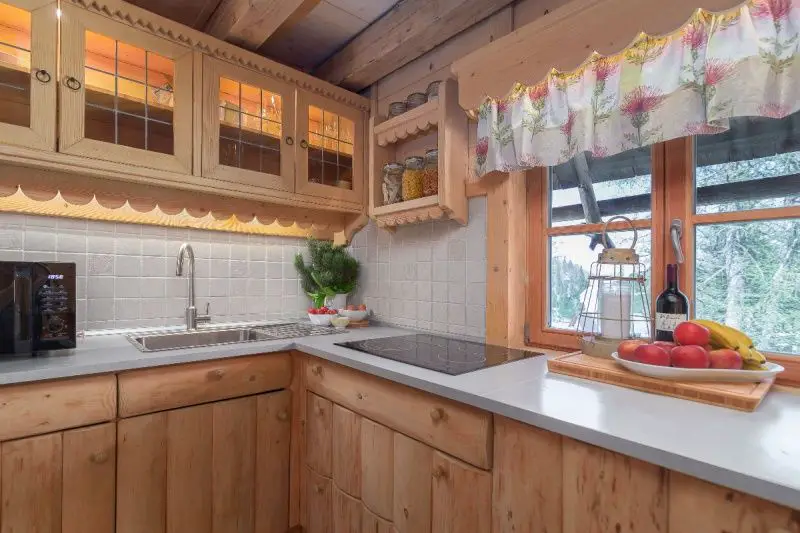 There's a garden and balcony, as well as the whole mountain.
A TV, satellite TV, stereo, and wi-fi are provided, pets are considered, but smoking inside is forbidden.
The price is 1,295 EUR per week, and this is how the property is described by Slovenia Estates:
A wonderful, just renovated piece of paradise, chalet with twi bedrooms on Vogel ski resort. Superb hiking country in summer and ski from the front door in winter. Price includes weekly or daily gondala pass up to the house.
Two cosy double bedrooms, bathroom with shower, open plan living dining and kitchen.
Sweet balcony and garden.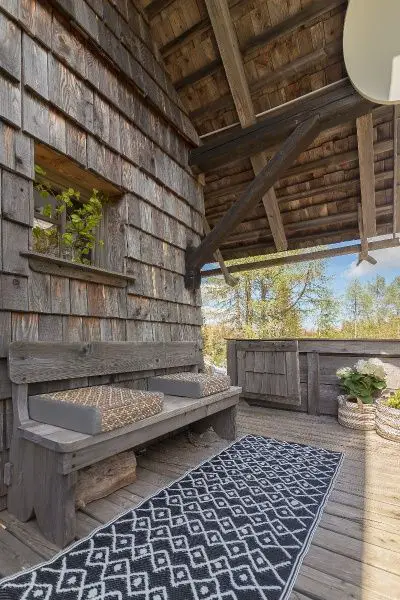 We can supply starter pack with food basics by arrangement.
As standard we also supply an electric bread maker and bread mixes to avoid daily trips to supermarkets, water and cooking essentials such as salt, pepper, oil, etc.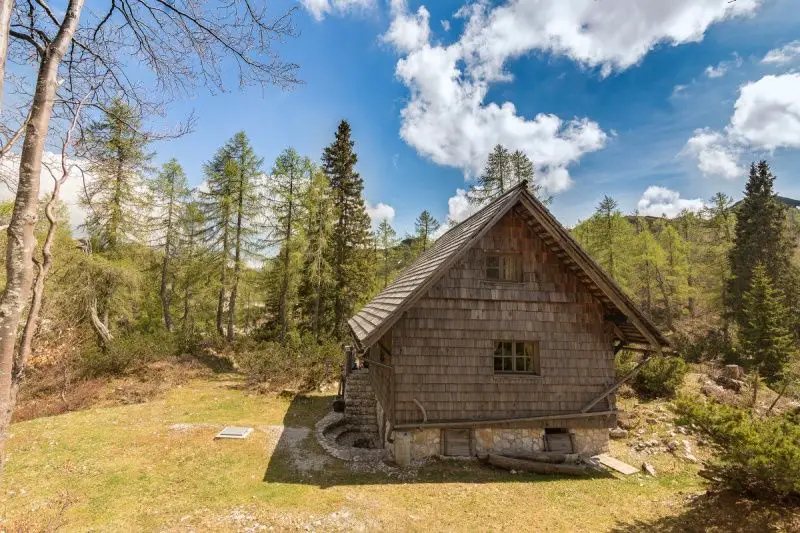 An adventure in both seasons.
For more details and pictures, click here and visit Slovenia Estates.