I'm looking for a three-bedroom place to move, and I love this one, but it's more than a little out of my budget. The high price is not because it's in Ljubljana, or on the coast, but rather in Bled, the site of Slovenia's most iconic view, a place with fantastic holiday potential, and / or a base for an active career, as it's still within commuting distance of Ljubljana, just 30 minutes by car and the same for Italy and Austria.
Note: the map shows the location of Bled, not the property
With three bedrooms and 1,360 m2 of land, it's being handled by Slovenia Estates, who describe it as follows:
This is a newly renovated attractive villa in Bled with 3 bedrooms, garden, private driveway and an outbuilding. Located in a nice, open and sunny location with no immediate neighbours, the villa has recently undergone a major renovation.
Ground floor: Open plan living area with adjoining kitchen and dining area, all with terrific views across the fields to Lake Bled. There is also a WC on this floor. Access to the terrace and gardens.
First floor: Three good sized bedrooms and two bathrooms.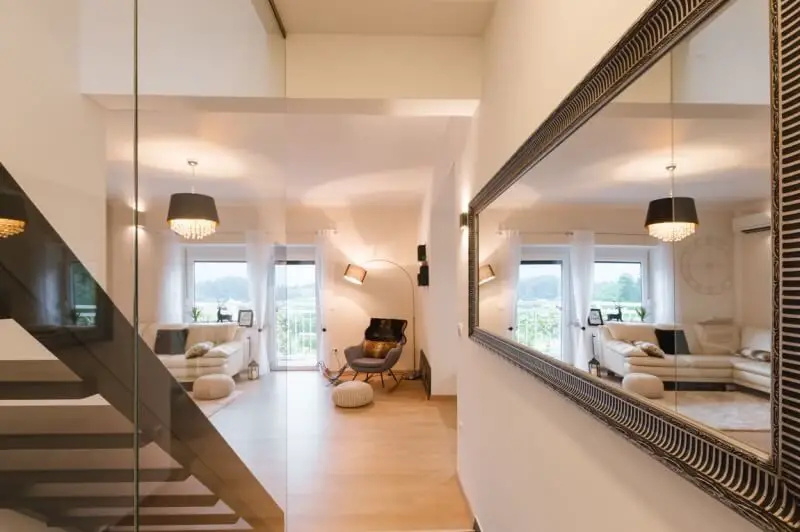 Air conditioned, heating by efficient Finnish radiators and pellet fireplace.
Lovely gated private driveway and parking for several cars. Older outbuilding that could be re constructed and used for gym/sauna area. Lovely gardens, and just 3 minutes' drive to Zaka (Lakeshore) or 5 mins to centre of Bled.
You can see more of this, and many other properties all over the country, at Slovenia Estates.