Discounts are always welcome, and this property near Tolmin, in Soča Valley, is now the market for 25% less than before, with no change in the offer of a four-bedroom stone farmhouse with 21,023 m2 of land, or around three standard football (soccer) pitches. This land comes with woodland, fruit trees, grape vines, and two vegetable gardens, while the house itself has been set up as a tourist rental, with a separate apartment for the owners.
Currently on the market for €195,500, down from €260,000, it's being handled by Think Slovenia, who describe it as follows:
This characteristic traditional stone farmhouse sits in a magnificent sunny position offering privacy and great views above the village of Kozaršče a 5-minute drive from the town of Tolmin in the heart of the Soča Valley. The house is at the bottom of Mengore which is the final hill at the bottom of the Pot Miru, a commemorative First World War walk that begins up near Bovec. The house is surrounded by a large land plot and includes The various fruit trees / vines, woodland (the property is self-sufficient in wood) and an additional two pieces of agricultural land in the valley below.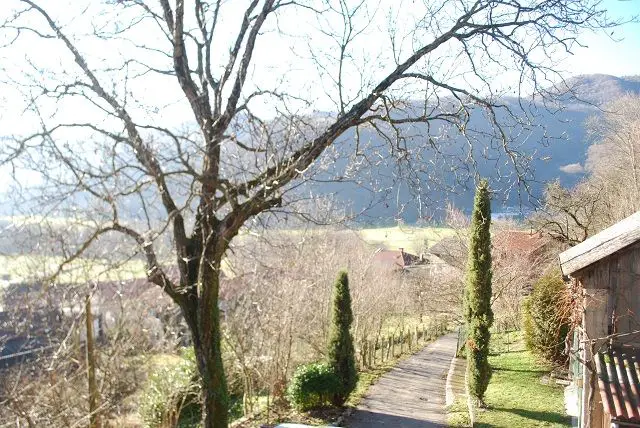 The house comprises two large attic rooms, three bedrooms, a bathroom, separate toilet and an en suite apartment on the first floor (with separate side access). There are a kitchen, living room, bathroom, fourth bedroom, and gym and toilet on the ground floor, leading to an indoor patio area, from where a large three storey barn can be accessed at the back of the house. A workshop and laundry room sit below the main house and side garage.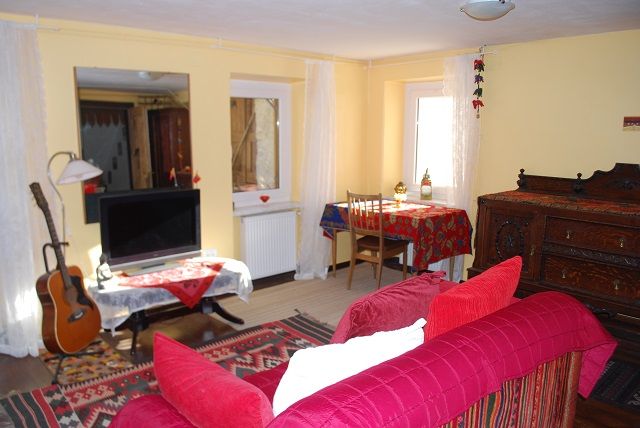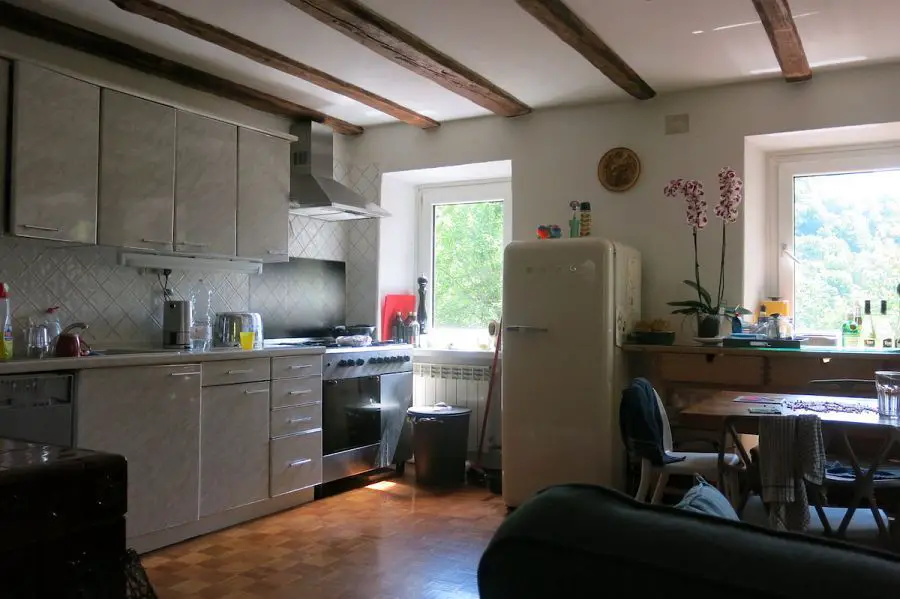 There is a balcony on the front of the house and one on the back and an outdoor kitchen and terrace to the rear of the property. There is additionally a barn, woodshed two 2 vegetable gardens. The house has been designed for tourist rental, so that the whole house can be rented out with a separate apartment for the owner to stay in at the back of the house.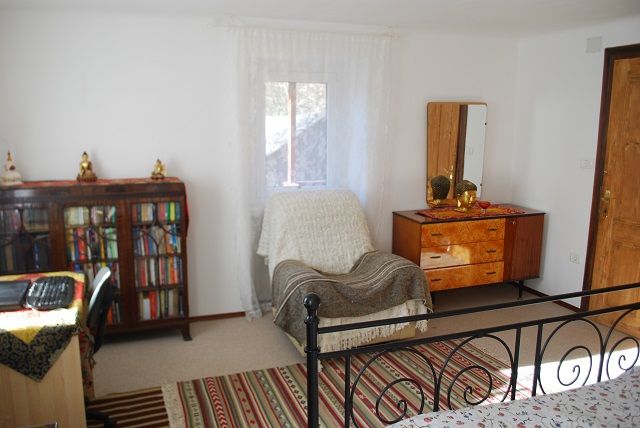 The area is a mecca for kayakers, paragliders, rafters, hikers, climbers, mountain and road bikers, with a climbing wall within walking distance of the house. It is within easy reach of Italy, the coast and the airport and is ideally situated for vacations within the Soča Valley and Triglav National Park. There is also world class trout fishing in the area. Both Lake Bohinj and Lake Bled can be reached easily using the car train that is less than five minutes' drive from the house. A fantastic, spacious and comfortable Soča Valley residence in great condition.
You can see more of this, and other properties for sale or rent all over the country, at Think Slovenia