This week's property is a five-bedroom chalet-style house and residential barn in the small settlement of Dolenje Brdo. It was built in 1757, 19 years before America won
Located in the Lower Gorenjska region, known for its mountains and lakes, the property comes with beautiful views of the foothills of the Julian Alps, giving the place great potential as a holiday home or rental. Moreover, for all its rural seclusion – Dolenje Brdo had a population of less than a 100 in 2002 – it remains within commuting distance of the capital, with Ljubljana Airport about 40 minutes away, skiing just 20 minutes, and the Adriatic Coast and hour and a half's drive.
Currently on the market for €155,000, the property is being handled by Think Slovenia, who describe it as follows:
Wonderful chalet house with residential barn and fabulous views over the foothills of the Slovenian Julian Alps, located in a magnificent position in the quiet, scenic alpine village of Dolenje Brdo overlooking the Poljane valley. Just 20 mins drive west of the beautiful medieval town of Škofja Loka.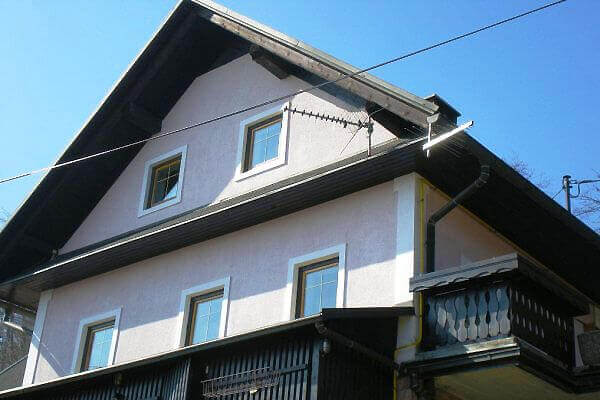 The main house consists of bathroom, large kitchen-dining room, small double bedroom and living room, with a sofabed on the ground floor. The kitchen has access onto a beautiful terrace with outdoor table, barbecue area and lovely garden overlooking the views. On the 1st floor is the main living room, double bedroom with en suite bathroom and two single bedrooms. There are several spacious cellar rooms and a woodshed underneath the house and accessed from outside. "The Barn" adjoins the house and consists of studio apartment with kitchen, bathroom and balcony on the first floor. On the attic floor above there is a further loft sleeping area. On the ground floor there is a storage area, plus bathroom and sauna room.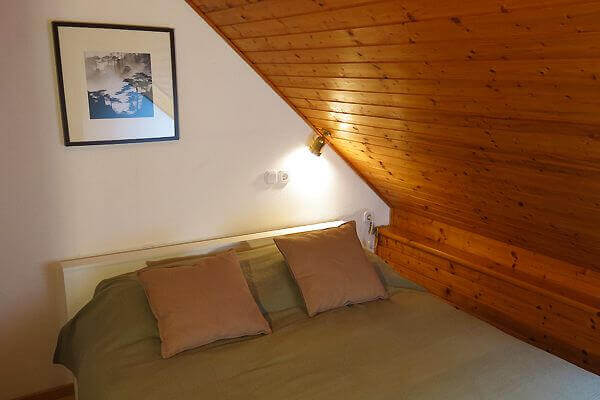 The area offers a huge range of walking, cycling and summer sports from the doorstep of the house and just 20 mins drive away is the beautiful historic medieval town of Škofja Loka, with its imposing castle and winding old streets. Between the house and Škofja Loka is Stari Vrh ski resort which offers the longest night skiiing piste in Slovenia in the other direction is Cerkno ski area – both offering excellent beginner-intermediate level skiing. A fantastic spacious and well-priced chalet property in a beautiful alpine location close to skiing.
And you can see more of this, and many other properties for sale or rent all over the country, at Think Slovenia