Those planning to move to Slovenia because of the affordability of the country, especially if they have a foreign income, may find the search for property in some locations rather disheartening, with high prices paid for not much space.
But look outside the hotspots and you can still get a lot for much less than €100,000, and with a lifestyle to offer that many would find more appealing than living in a city or tourist centre. One such place is today's focal property, a simple cottage in the small village of Prihobva, less than 30 minutes' drive to Maribor and Ceje.
This is not a small apartment with parking on a side street, but instead a solid cottage with three floors, including a wine cellar in the basement, 300 m2 of land you can build on and views that give your eyes something beautiful to rest on going far into the distance. Currently organised to have four bedrooms as well as office space, the property is now on the market for €76,400 and being handled by Think Slovenia, who describe it as follows:
Traditional cottage with outbuilding in a beautiful position on the edge of the small village of Prihova (Oplotnica) in the foothills of the beautiful Pohorje massif mid-way between Celje and Maribor. The property has a commanding hillside position with panoramic views over the valley and the hills beyond in the peaceful, scenic village of Prihova .
The house spreads over three floors with a traditional wine cellar in the basement, entry room, living room, kitchen with pantry, two bedrooms, office and bathroom on the first floor. There are two more bedrooms in the loft.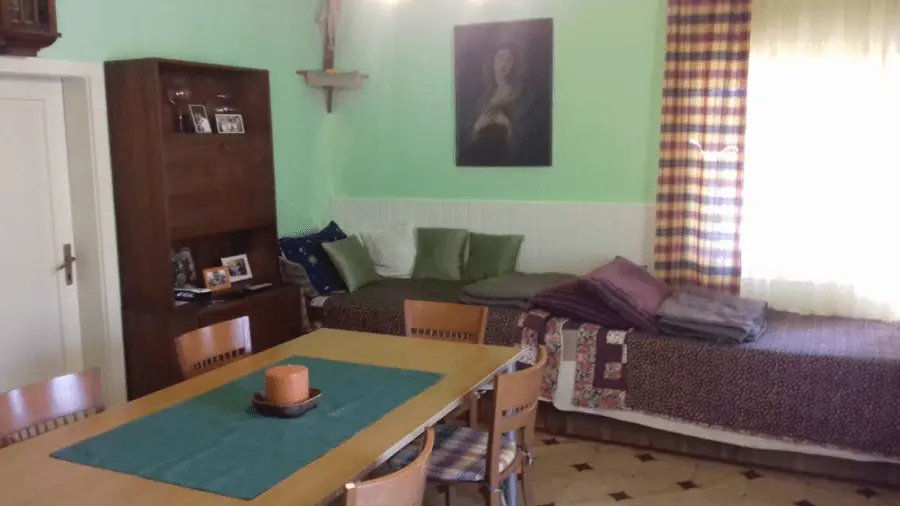 The house is surrounded by a garden that continues into a larger plot on the slopes of the hill with part of the plot being classified as building land (300 m2) giving scope for development of an additional building. Next to the house there is an outbuilding used as garage, as woodshed and for storage.
The area offers peaceful beautiful nature, numerous walking and cycling paths, thermal spa centres (the closest at Zrece, only 12 km away). The village lies only 3 km from the highway access Ljubljana-Maribor which gives easy access to the second and third biggest cities of Slovenia - Maribor and Celje, both only 20 minutes' drive away. The ski resorts Rogla and Mariborsko Pohorje are both around 30 minutes drive. Attractive local towns of Slovenske Konjice and Slovenska Bistrica and offering a range of amenities are both 15 minutes' drive from this lovely property, in need of modest updating with open views over the surrounding nature.
And you can see more of this, and other properties for sale or rent all over the country and at various price points, at Think Slovenia.