This week's property is a one-bedroom rental in Ljubljana, to give you some idea of prices in the capital, which have been rising even faster than in other parts of Slovenia. However, it should be noted that this is a rather nice apartment, and there are things to be had for less in other parts of town, and with other features.
Related: All our stories on Slovenia's real estate market can be found here
It comes with a large terrace (16 m2) and is sited in Vič, on the west side of Ljubljana, just a short drive or slightly longer bike ride to the centre. It's currently on offer at €950 a month, based on a six-month stay, with the price rising to €1,550 for one month, with utilities not included. The apartment is being handled by Think Slovenia, who describe it as follows on their website:
Spacious (67 m2) one-bedroom penthouse apartment in a sought after modern multi residential development in the Vič district on the west side of Ljubljana, five minutes' drive from the city centre. The apartment is served by a lift and consists of an entry room, open plan kitchen with dining area and living room, bathroom with bath tub and a large bedroom.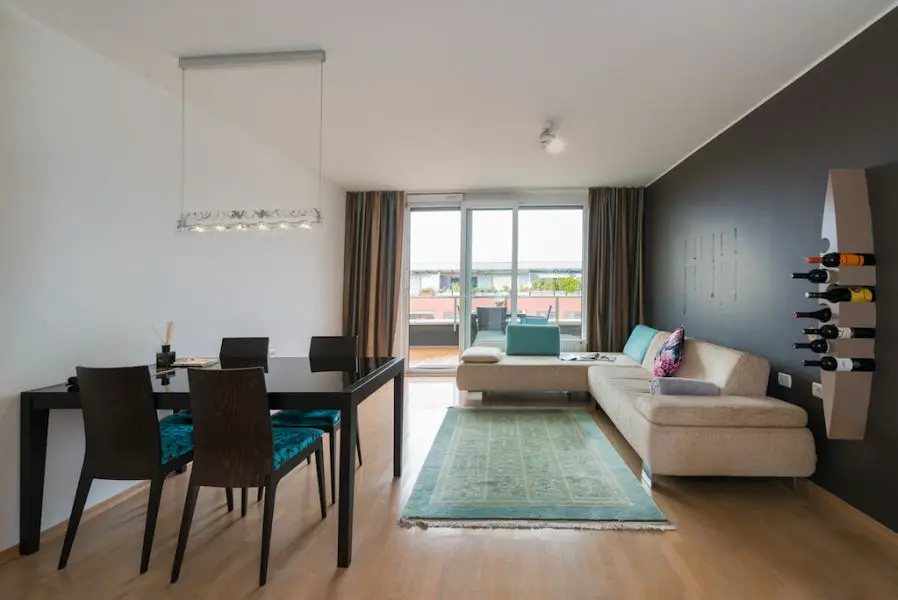 Both living room and bedroom have access to a fantastic spacious terrace facing west with great views over the city and hills in the background. The interiors of the apartment are beautifully designed in a contemporary style to create a beautiful and practical living space.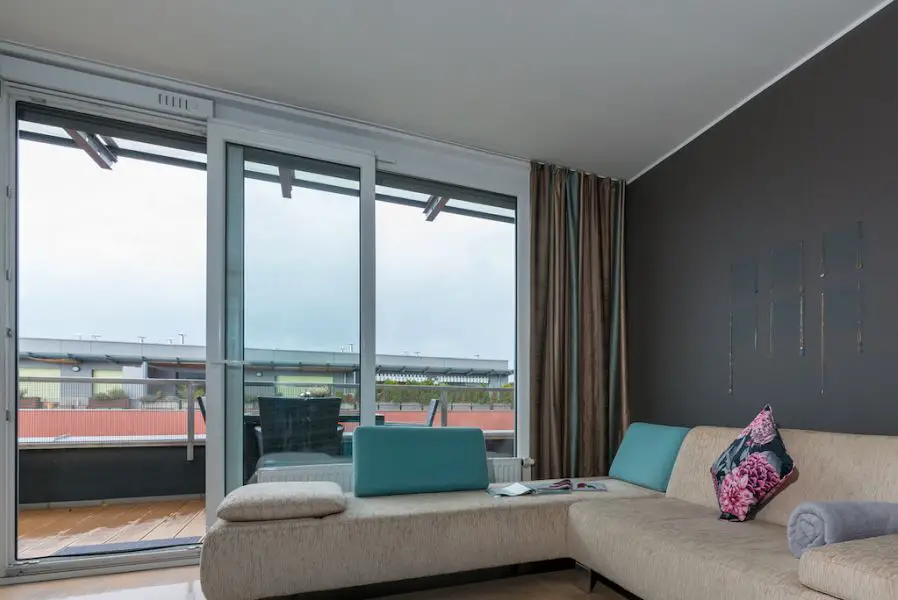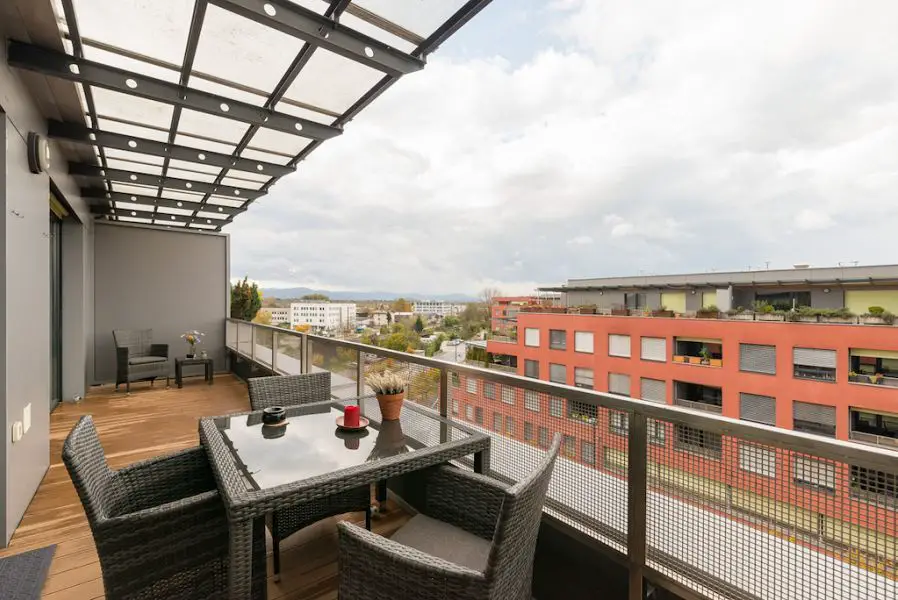 There is a storage room belonging to the apartment conveniently located on the same floor, whilst the first come first served parking area for the building is behind the building protected by a parking barrier.
The development was built in 2005 and consist of two multi apartment buildings connected with internal courtyard and the parking area at the back. The location gives easy access to the city centre on one side, and to the Ljubljana ring road on the other.
And you can see more of this, and other properties for sale or rent at various price points and around the country, at Think Slovenia.