While not as famous as Soča, the River Kolpa and its environs still attract visitors from all over the world, and the region it sits in, Bela Krajina (or "White Carnolia"), is a rising destination for those seeking peace, quiet and the great outdoors, in yet another one of Slovenia's varied environments. As well as the natural delights the area is known for its wine production, as well as its proximity to the Croatian border, not far from the highway that then takes you directly to the coast, which can be reached in around an hour.
This week's property is in the village of Belcji Vrh, and offers two bedrooms in a building with 160 m2 of floorspace, on a 859 m2 plot of land. It's location means that it's suitable as a primary residence, holiday home, or rental property. Currently on the market for €85,000 the house is being handled by Think Slovenia, who describe it as follows on their website:
Charming detached wooden cottage in Belcji Vrh, in the idyllic wine growing Bela Krajina region midway between regional capital Crnomelj (12km) and Croatia border crossing at Vinica (8km). A major attraction of the area is the beautiful Kolpa river (10km away), known for its beautiful scenery, rafting, swimming and other water sports.
The house has two floors, and includes an entry room, kitchen, pantry, bathroom, dining room and living room with terrace access that continues into a well-kept garden. There are two bedrooms in the loft, a bathroom and a walk-in closet, additional space that can be turned into an office and an balcony.
The house is surrounded by a spacious and beautiful garden with various decorative flower beds, fruit trees and shrubs and a vegetable garden. The village lies in the regional park of Lahinja, known for excellent local food, wine and thermal spas.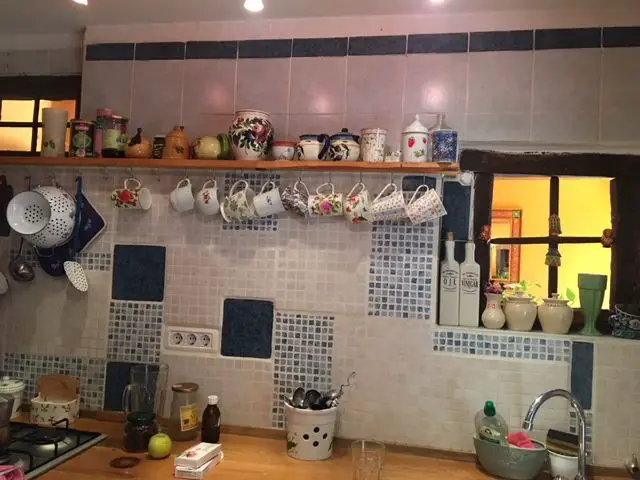 The Croatian Adriatic is extremely accessible only an hour drive away and proximity to the Zagreb – Split motorway way means that the Dalmatian coast can be reached in a couple of hours. A charming cottage that's great as a holiday home or permanent residence in the heart of idyllic rural Bela Kraijna.
If you'd like to see more of this and many other properties, for sale or rent all over the country and at a range of price points, then visit Think Slovenia and let them know we sent you.