August 22, 2018
This week's property is another in one of the most popular places for non-Slovenes to buy homes, outside of Ljubljana, the scenic area that comes under the catch-all name "Bohinj". In this case it's the small and very rural village of Polje, perhaps better searched as Bohinj Polje, as there's also a Polje in Ljubljana.
It's not far from Sava Bohinjka river, one of the headwaters of the River Sava (joining the Sava Dolinka in Radovljica), and a great spot for fly-fishing, rafting, kayaking and so on. It's also a great base for skiing in the winter months. This, along with views of the Julian Alps, mean it's a property that also has good rental potential in the summer and winter seasons, for those seeking income from their real estate. And if you want a break from the mountains, then the coast is around 90 minutes' drive, while Ljubljana can be reached in slightly less time, and the airport even faster.
The property itself is a three-bedroom chalet sitting on 782m2 of land, built in 1970 but last renovated in 2018, with the pictures shown in this story making clear the high standard of work done on the project. The place is currently on the market for €330,000, and is being handled by Think Slovenia, who describe it as follows on their website:
Beautifully renovated three-bedroom chalet in the village of Bohinj Polje, just a few minutes' drive from Lake Bohinj one of Slovenia's most stunning natural treasures and in close proximity to quality skiing at Vogel and a huge range of river, lake and mountain activities in summer. The chalet consists of an entry room, WC, double bedroom with en suite shower room, kitchen, large living / dining room with access onto the beautiful terrace on the ground floor.
On the first floor are one double bedroom with lovely balcony, one twin bedroom & bathroom. In the basement is the second living room, plus laundry room and the boiler room. The terrace continues into a spacious enclosed garden on the edge of the forest with views over Triglav. On the edge of the plot is also a small shed, used as a storage.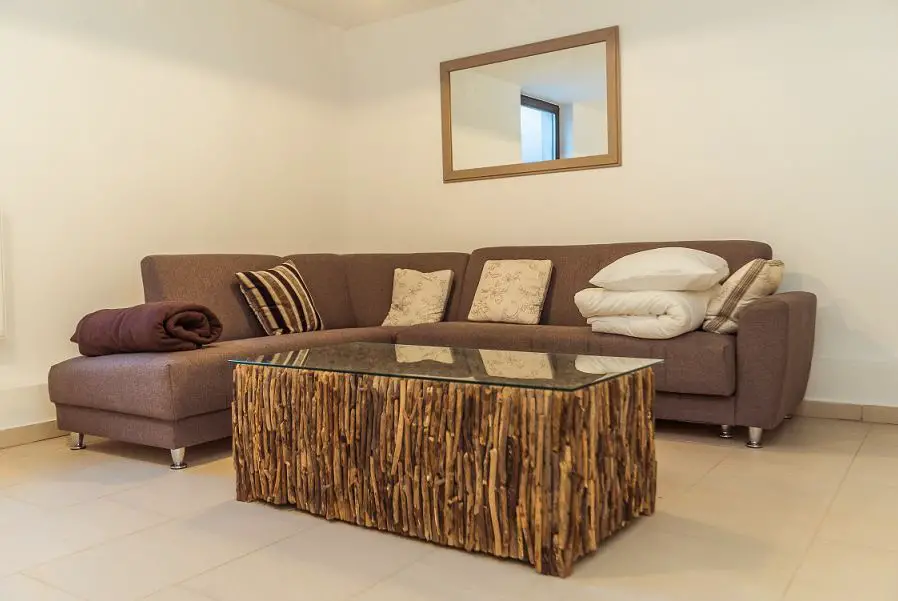 The tranquil village of Bohinj Polje lies just a few minutes' drive or a short walk (2.5 km) via a scenic forest path to Lake Bohinj. In summer the lake offers the opportunity for kayaking, sailing and rowing, as well as fly-fishing, swimming or just relaxing on the lake shore. The mountains of Lake Bohinj are fantastic for walking and also offer scope for great mountain-biking, canyoning, paragliding as well as skiing.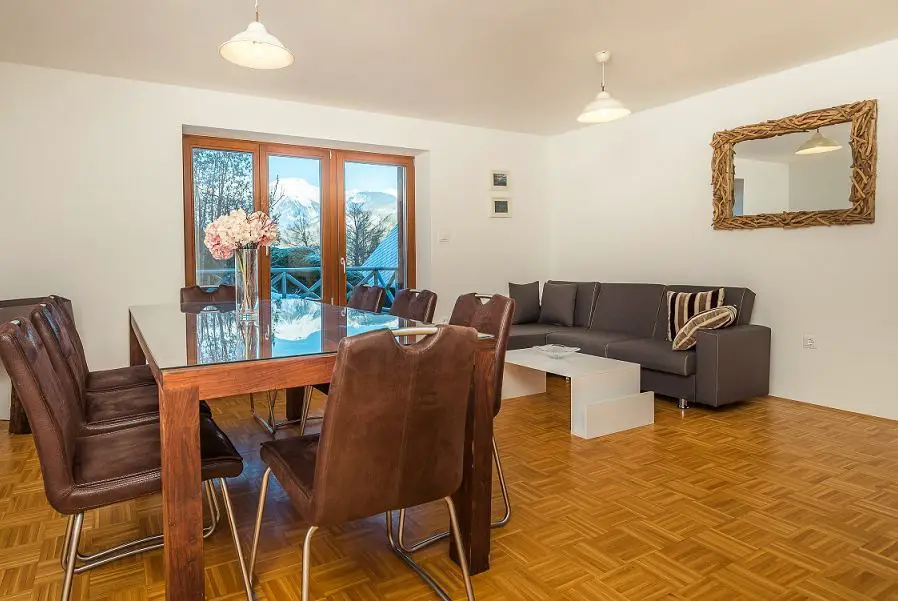 The ski resort Vogel above Lake Bohinj is one of Slovenia's best with good lift infrastructure and snow record. It is 5-10 minutes' drive from the house to the Vogel cable car, which is also open in the summer giving easy access to high altitude walking and mountain biking. Five minutes' drive away is Bohinjska Bistrica offering a modern water park with ample pool / spa facilities and other amenities including shops, bars, restaurants & bank.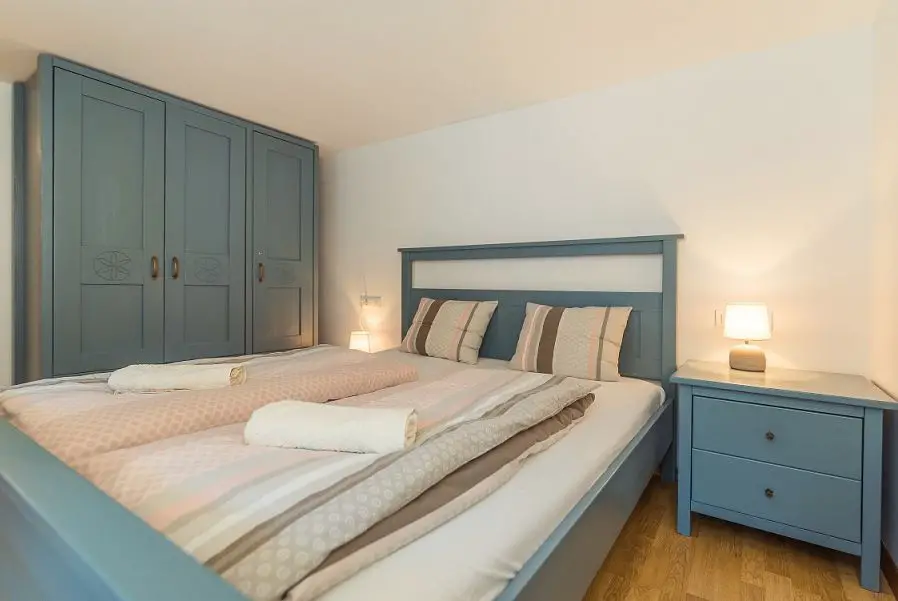 There are a wide range of other ski areas in Slovenia / Italy / Austria within day trip distance from the property. Twenty minutes' drive from the house is world famous Lake Bled. Overall, an excellent holiday chalet in a sought after location and with great tourist rental potential and a solid rental history over recent years.
You can see more of this, and other properties for sale or rent at various prices and all over Slovenia, at Think Slovenia.