July 20, 2018
This week's property is a break from the usual, being a small cottage, built in 1900, and in need of quite a lot of work. There is, for example, no central heating installed, and although the property comes with its own water source, as yet there's no plumbing or cesspit.
However, in addition to the thatched cottage the owner of this property, located in Loka pri Žusmu, will also get 10,206 m2 of land, or 2.52 acres. To put that in perspective, a soccer pitch is 7,140 m2, while an American football field is 5,351 m2.
Currently on offer for €55,000, the property is being handled by Think Slovenia, who describe it as follows:
This charming thatched cottage with land and views is in a lovely position in idyllic countryside only 12km from the excellent spa resorts Olimje and Podčetrtek, close to the border with Croatia and around 35 km south east of Celje.
This house is built into a slope and the stone built basement level with separate entrance has a footprint of cca 24 m2 and is currently used for storage. The upper floors are built from wood and the ground floor is accessed from the rear of the house and offers a traditional "black kitchen" and a wood ceramic stove. This floor has cca 20 m2 and from here there are stairs up to the gallery-loft area.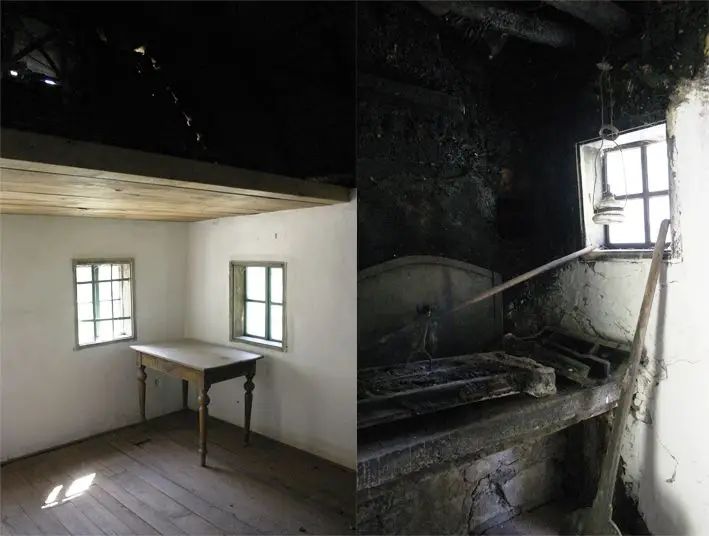 The house was partly renovated in 2005, including thatched roof with detailing, wooden structural elements, oak floors and gallery. Completed to the "third building phase" the house needs further works to finish it.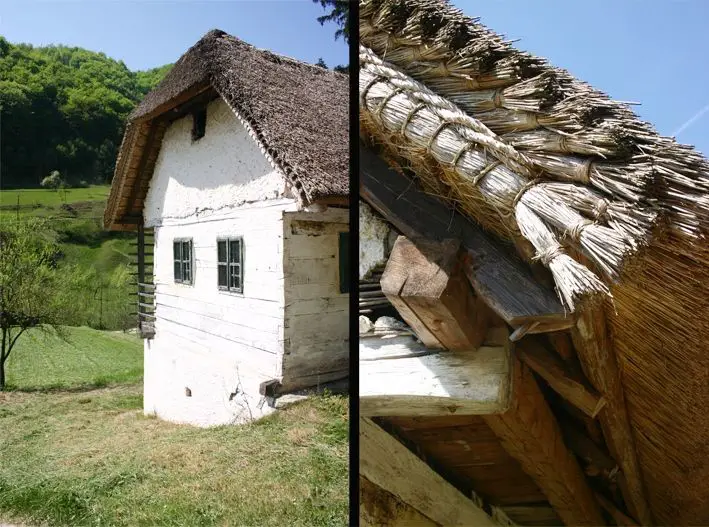 All of the land included in the sale is attached to the house; some of this comprises meadows and some woods, and there is also a stream that goes over the land. There is a new shed for storage of tools and so on in the woods near the house measuring 21 m2.
This is an excellent opportunity to purchase a cottage of considerable charm and character in beautiful surroundings which would make an excellent holiday home and also offers scope for holiday rental.
You can see more of this, and other properties for sale or rent, at Think Slovenia.