July 4, 2018
As a reader noted last week, property prices are all about location, with the cost of a shoebox in Ljubljana's Old Town getting you a country estate with a vineyard in the middle of nowhere.
This week's property isn't quite the latter, but it's a lot of space for a relatively low price, with four bedrooms and four floors, as well as a large garden – with a total outdoor area of 8704 m2 – and, as you'd expect in the region, great views. It's also in a quiet area, being 500 m from the nearest neighbours, and 5 km from the nearest shop or restaurant.
Currently on offer for 140,000 euros, the property is being handled by Think Slovenia, who describe it as follows:
Very large house which would make an interesting tourist rental property or B&B with amazing views over the valley and hills located in the village of Veliki Ban, bordering with Croatia circa 10km east of Novo Mesto. The house consists of four levels: ground floor, first floor, second floor and a loft.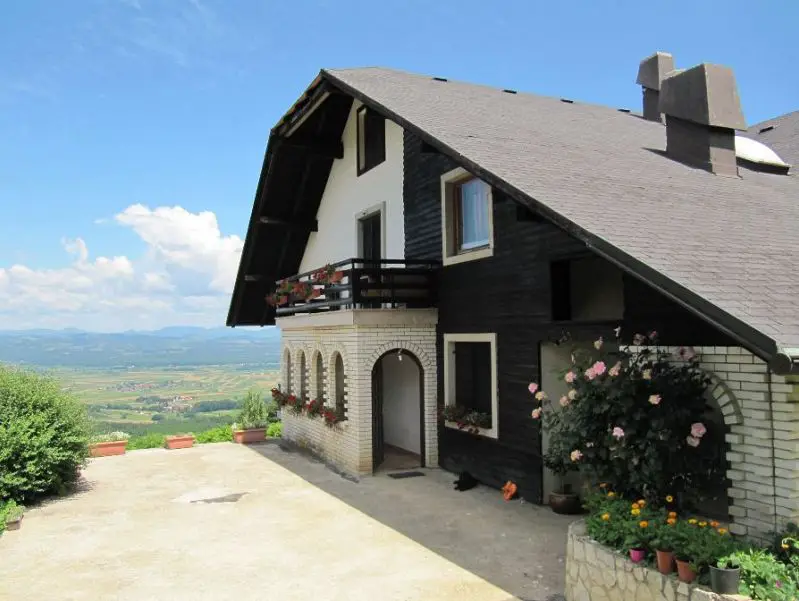 On the ground floor are a garage, two additional rooms, heating room, storage room and a wine cellar. On the first floor is a kitchen, dining room with access to a balcony with amazing views, living room with ceramic stove, bathroom and two bedrooms. The second floor comprises two bedrooms, a bathroom, kitchen and a living room. The house also has a loft with two bedrooms which need renovation.
The house is surrounded by a large garden and offers great views of the surroundings all the way down to the valley and Gorjanci hills beyond. The region is rich with thermal spa centres – Šmarješke Toplice on one side and Terme Čatež on the other – both just 30 minutes' drive away. There are also numerous paths around the Gorjanci hills great for walking and cycling. The house would make a great holiday property or for tourist rental.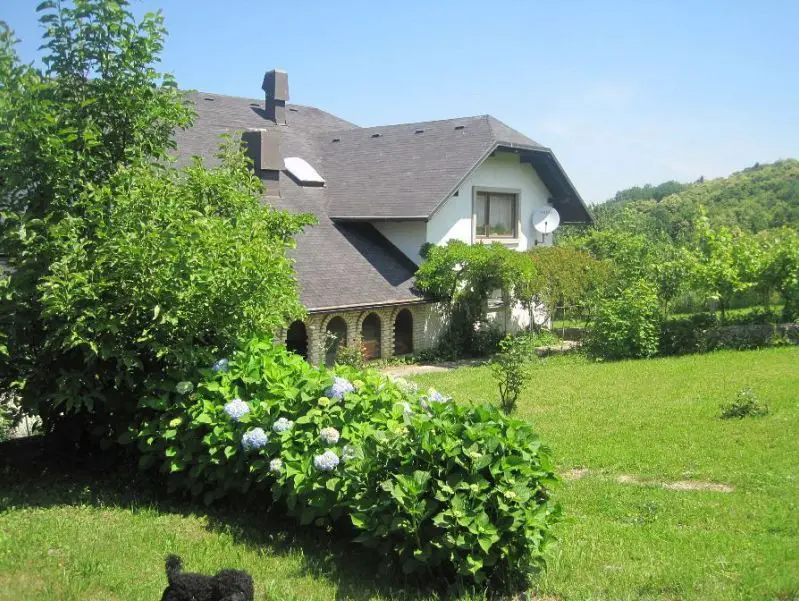 And you can see more of this, and other properties for sale or rent, at Think Slovenia.