Looking a little like Darth Vada's rural retreat in the image at the top of this page, the chalet is located in the small community of Krnica, far away from the crowds. The last two km of the road to the property are track rather than asphalt, and only around 100 people live in the settlement, with the neatest store being five km (although the nearest restaurant is just two).
Still, people don't come here for the shopping or nightlife, but for the splendid isolation and incredible views, while still only 20 minutes' drive from good skiing, 60 to Ljubljana Airport, and an hour and a half behind the wheel to the coast.
Currently on offer for 159,500 euros, the property is being handled by Think Slovenia, who describe it as follows:
Wonderful holiday chalet in an idyllic position in small community of chalets in an alpine pasture in Zatrnik, on the Bled side of the Pokljuka plateau within the Triglav National Park. Built in the early 1990s with quality materials (wood / marble floors, fireplace, etc), the chalet has been immaculately maintained. On the ground floor is an open plan living room / dining room / kitchen and bathroom.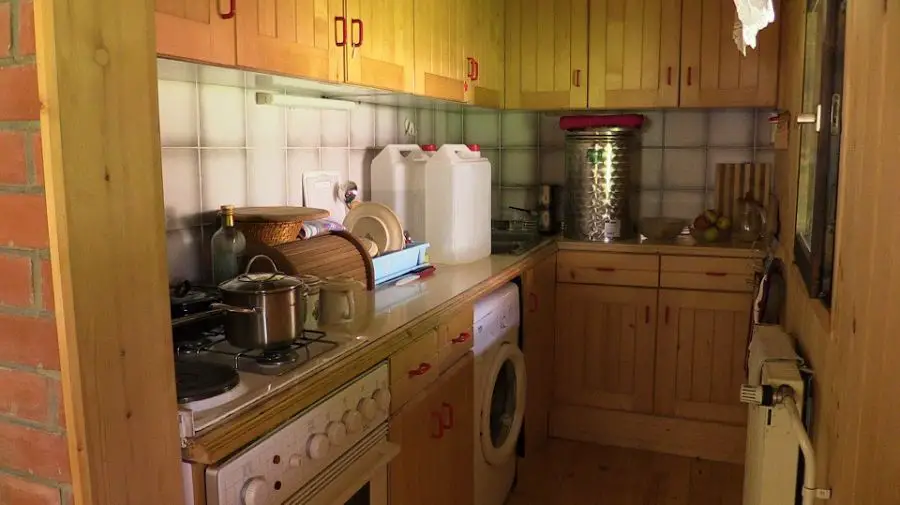 Upstairs are two bedrooms, one with balcony access. In the basement are two storerooms one of which is sizeable and would make a good additional bedroom.
A beautiful garden / lawn surrounds the property. Roof has been renovated in 2012 as well as some part of the pavement around the house.
A very peaceful and attractive spot for a holiday chalet in close proximity to the attractions of Bled, Bohinj, the Pokljuka plateau and the Triglav National Park.
And you can see more of this, and other properties for sale or rent, at Think Slovenia.