June 20, 2018
There are a lot of holiday rental properties near Lake Bohinj, a fact that won't surprise anyone who knows the area, and for those unfamiliar take a look at the following videos (both shot in the warmer months, but check out our earlier feature if you want to see on the beauty when a land of snow and ice).
One of the village from above:
And one of the area from on foot:
The cottage we're looking at this week has four bedrooms, easily sleeps eight and has a capacity of 12, with enough space – including three bathrooms and two living rooms – to make sure you can spread out get some privacy when needed, even if staying in a large group of family or friends.
Lake Bohinj is just 1km away, a place so nice that it was nominated for the title of Best European Destination 2018 (as reported see here), eventually losing out to Wroclaw, Poland. It's a fine location for anyone who loves the outdoors, with the full range of forest, river, lake and mountain activities on offer, including skiing in the winter months, the place can be had for from 160 euros a night, making it a great deal per person and the ideal base for an active vacation, or even a more sedate one for those who just want some seclusion and breath-taking views.
It's currently being handled by Think Slovenia, who describe it in great detail on their website, with some highlights below:
Mostnica Cottage is a very special holiday rental in a wonderful riverside location in the charming sought after village of Stara Fužina just over 1km walk from Lake Bohinj, 10 minutes' drive to Vogelgondola and in walking distance of shops and restaurants.
Comprehensively renovated in 2017 to an excellent standard of comfort this spacious, bright house has four bedrooms, three bathrooms, two living rooms, one with woodburner, a well-equipped kitchen, three balconies, private lawned garden with covered outside table, and wonderful mountain and river views.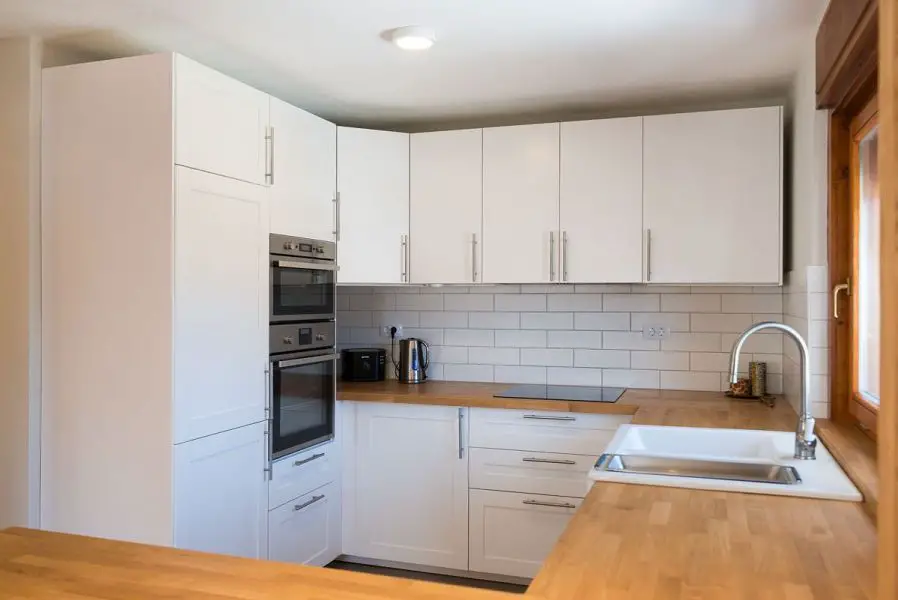 There are fantastic walking trails from the doorstep including a trail to the Lake and another one up the Mostnica gorge. There is an abundance of other river, lake and mountain activities in the Bohinj area and spectacular unspoilt scenery comes as standard.
In summer the Lake offers the opportunity for kayaking, sailing and rowing, as well as fly-fishing, swimming or just relaxing on the lake shore. The mountains of Lake Bohinj are fantastic for walking and arguably the best place to start climbs up Slovenia's highest mountain, Triglav. They also offer scope for great mountain biking, canyoning, paragliding as well as skiing, with the cable car to Vogel ski resort around 10 minutes' drive away, although the village is also served by a ski bus.
And you can see more of this, and other properties for sale or rental, at Think Slovenia.