Full of character, with its wood and stone exterior, warm wood interior, and a large green stove/heating unit, this is a cosy retreat in all seasons. Just an hour and a half from Ljubljana or Austria, it's ideal as holiday home or perhaps full time residence, the location of one's work permitting.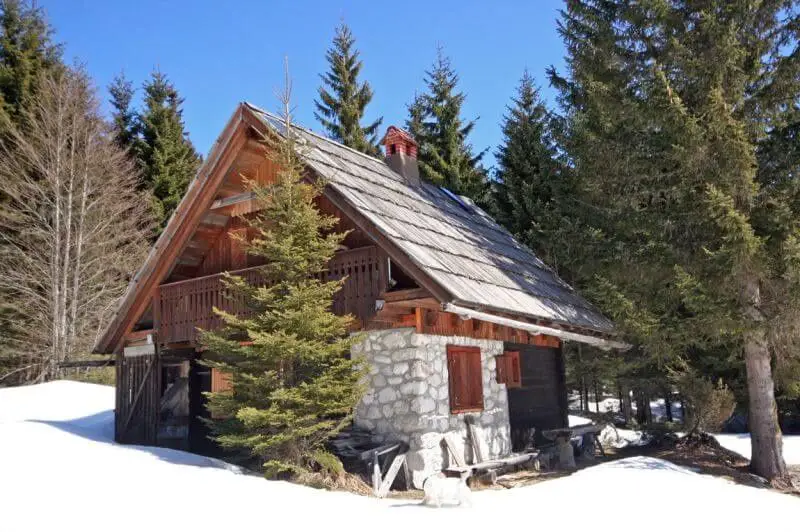 Currently on offer for 120,000 EUR, the property is being handled by Slovenia Estates, who describe it as follows:
This is a lovely log cabin house situated in a forest, with untouched nature surrounding it. Here you can enjoy beautiful views of the mountains. The house is only 100m away from the Triglav National Park. The perfect place to relax in the wilderness.
This home sits on a plot of 543 m2. There is an outside eating area in front of the house and a little garden on the other side. The house was built in 1976. Later they installed solar panels to generate electricity for lights, new roof in 2005 in traditional style.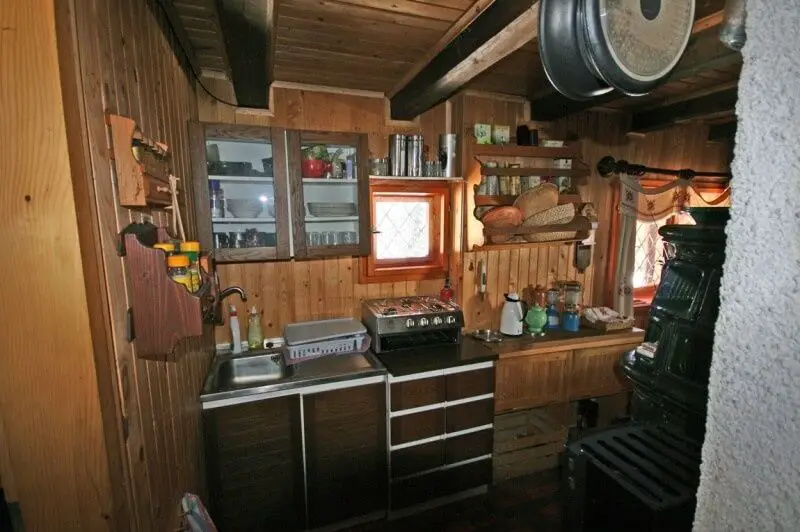 The ground floor is around 28 m2 and it consists of a kitchen and a living room with a large stove, that has motives from Slovenian national costumes, and a bathroom. The typical wooden stairs lead to the first floor that comprises two bedrooms.
Solid fuel heating, combined with the oil-stove, can be remotely controlled, while solar panels can provide electricity, and the water tank is connected to the nearby spring.
The location of the house is a great starting point for walks in the surrounding forests or for hikes to the mountains and picking mushrooms in autumn or you can observe deer and rabbits.
You can see more of this, and other properties for sale or rental, at Slovenia Estates.