April 10, 2018
It seems that no sooner has the snow melted than the ski resort brochures get replaced in the junk mail by those for summer vacations, although we base this observation our neighbours' cluttered mailboxes not our own, since we long ago placed this sticker by the slot.
That said, we're not immune to thoughts of sun, sea and the other as plants explode with new life and the ice cream stalls move onto the streets, and thus plans for a trip to the coast are being plotted between each paragraph. While some make straight for Croatia, with its cheap wine, party islands and funny money, we prefer to chill by the Slovene coast, just a couple of hours from our home in the capital and with everything just how we like it. It's thus no surprise our eyes lit up when coming across the Villa Lavanda when searching for this week's property.
Sited in the village of Fijeroga, this villa offers a retreat from the hustle of the coast while keeping it readily accessible, albeit by car, not on foot. As such, it's a great place to wake up, head down to the sea to float and bake a while, then head back up to put on the after-sun lotion and relax by the pool with something cool, be that a glass of the local wine or a bowl of fruit and gelato.
Sleeping four and available from 136 EUR a night – although the exact cost and availability depend on the time of year – this villa offers a self-contained, self-catering retreat, ideal for families or small groups of friends who want to enjoy, even if just for a few days, the life of an Istrian property owner.
The villa is currently being handled by Think Slovenia, who describe it as follows on their website:
It is one of the greatest mysteries of our job why there are not more villas with pools in Slovenia especially in regions like "Slovenia's Provence" inland from the Adriatic coast. But for the moment there are very few of them which makes Vila Lavanda even more special. A painstakingly renovated and beautifully finished two-bedroom Istrian stone house located in a quiet hilltop wine and olive growing village with stunning views, lovely pool, well-kept gardens and wonderful welcome from its owners.
Vila Lavanda is located in the peaceful stone-built hilltop village of Fijeroga, in the beautiful unspoilt countryside circa 15km inland from the Slovenian Adriatic. Surrounded by vineyards and olive groves and with lovely views of the surroundings and with a wide range of organic products and delicious meals available upon request from the owners you hardly need leave the place, however if you do the owners will be able to recommend a number of excellent restaurants in the area and point you in the direction of the highlights of inland Slovenian Istria - the Dragonja valley, the historic murals at Hrastovlje, a huge selection of excellent wineries and a number of sleepy stone hilltop villages where life continues today as it seems to have done for centuries.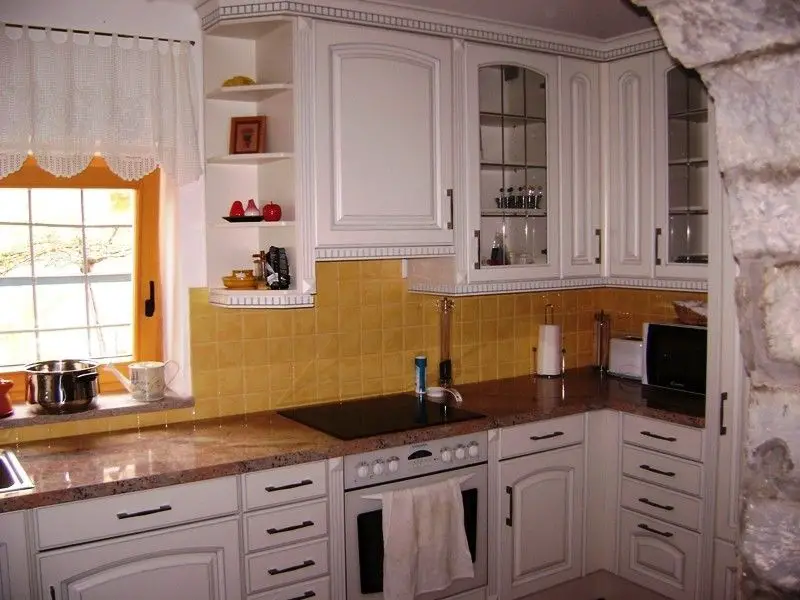 On the Adriatic coast, just a short drive away, is one of Slovenia's premier attractions and its most beautiful coastal town - Piran, the bustling family resort of Portorož & the charming seaside town of Izola which both offer a wide range of things to do and beaches to enjoy the waters of the Adriatic. Further afield, but still in easy day trip distance are the world-famous caves at Postojna, golf & the historic Lippizaner stud at Lipica. Slovenia's charming capital Ljubljana is 90 minutes' drive and day trips into Trieste & Venice in Italy or Croatia's beautiful Istrian coast are easily possible.
You can see more of this, and other properties for sale or rent, at Think Slovenia.