Anya Piatkowska is a relatively new arrival in Slovenia who's applying her positive attitude and drive to help people reach their potential and achieve their ambitions. She spoke to us about moving here, and what she's been doing.
1. When did you move to Slovenia, and why?
I moved to Slovenia four months ago with my husband and two children. I come from a beautiful Kraków in Poland, but for the last 12 years I have lived in London. This was quite a spontaneous decision about Slovenia, but we were thinking about relocation for a long time already. No one could actually believe that we are going to move here. I and my husband were stable and already successful in our businesses in the UK (of course we have had our stormy story from struggle to success). But we wanted something different and magical for our children, for us and for my mission of helping people to awaken the potential of their mind and heart and to grow. That is why I recently created a platform, Grow.International.Slovenia to connect people interested in personal development, but also interested in helping each other to grow personally and in business, both in and from Slovenia.
For example, last month I ran the 'Grow Your Confidence' workshop and networking event. It was an absolutely great, friendly, brainstorming and motivational meeting at Ziferblat. I am very happy to see local and international people starting to be increasingly aware of personal development and growth, and how it's important for their happiness and success.
2. What are some of the challenges you faced when you arrived here?
We took the chance and a massive effort to be here.
We came with two children, no jobs, no proper Slovene language knowledge, and no certainty whatsoever that we are going to make it here. Nothing apart from certainty in ourselves and Divine guidance. We learned a lot over the years in London, professionally and personally, and this is something that I also teach my audience on a daily basis today. That knowing 'WHY' you want something in your life and knowing yourself first really well, is equally important as to 'believe, care and dare' (which is also my – Anya Piatkowska's – guide for success and happiness.
We have faced all bunch of challenges here which, I can tell honestly, tested my family's spirit a lot. Facing constant opinions about poor job/business market opportunities in Slovenia, especially while not knowing the language. Also having no one who could help us to find a job was pretty scary. Not having any family around and knowing just two or three people here at first, was a huge challenge as well.
3. How did you deal with these challenges?
I believe that 'where there's a will, there's a way'. Last week I received five job offers and I am obviously going to continue with personal development service for people who want to take their lives to the next level.
Starting everything from the beginning requires a lot of determination or desperation. Luckily, I have plenty of the first, and I train myself to have that every single day, so as to achieve anything in my love life, career, family life, and stay in excellent health. You always have to start with working on yourself first. Which is exactly what I guide people through.
So obviously I have my panic attacks, like 'what have we done?' or 'what if everyone else was right and we are that crazy family who just made a huge life mistake and now can't cope?', but as a life strategy and energy trainer I am not staying in that state of mind and energy level for long.  I know how to deal with my own fears, the tricks of my mind and how to overcome them. How to establish a higher level of energy and positive thinking vibrations, plus implement consistent action to achieve my goals. And I have trust in myself and that things will work out.
I teach how to clarify what you need in life to enjoy it to the full at the different ages and stages, how to be confident in living true to the potential of your mind and heart, and how to embrace the needed and often scary changes, and so live a balanced life. So I always do my best to walk my talk and test my knowledge and tools in my own life first. I knew that we had to say YES to our dream first.  And then put in all the necessary work and effort to figure out  how to make it come true for us.
I run 1-1 Skype coaching sessions and I also organize networking and workshops, and share my knowledge and experience on my fan page and the  Grow.International.Slovenia  platform. So please feel free to contact me or join me on Facebook if you wish to learn some useful NLP, energy or soft skills strategies on how to keep it simple and take your life to the next level.
4. Where do you like to travel in Slovenia and do you miss home?
We are just learning more about our beautiful area, Medvode, and it is a perfect fit for me and my family. I've been a mountain's lover since I was little, so I can't get enough of Kranjska Gora region. Actually, whenever we go we feel that empowering closeness to the amazing nature, which we love and admire. So please give me a few more years before I will calm down and answer this question steadily.
After so many years as a migrant woman I believe my home is where my heart and my close family is. I feel like a citizen of the Universe already. And of course, I miss my extended family in Poland, so we try to travel there as much as possible and spend a quality time together. Plus, Slovenia is much closer than London now, so this is also great!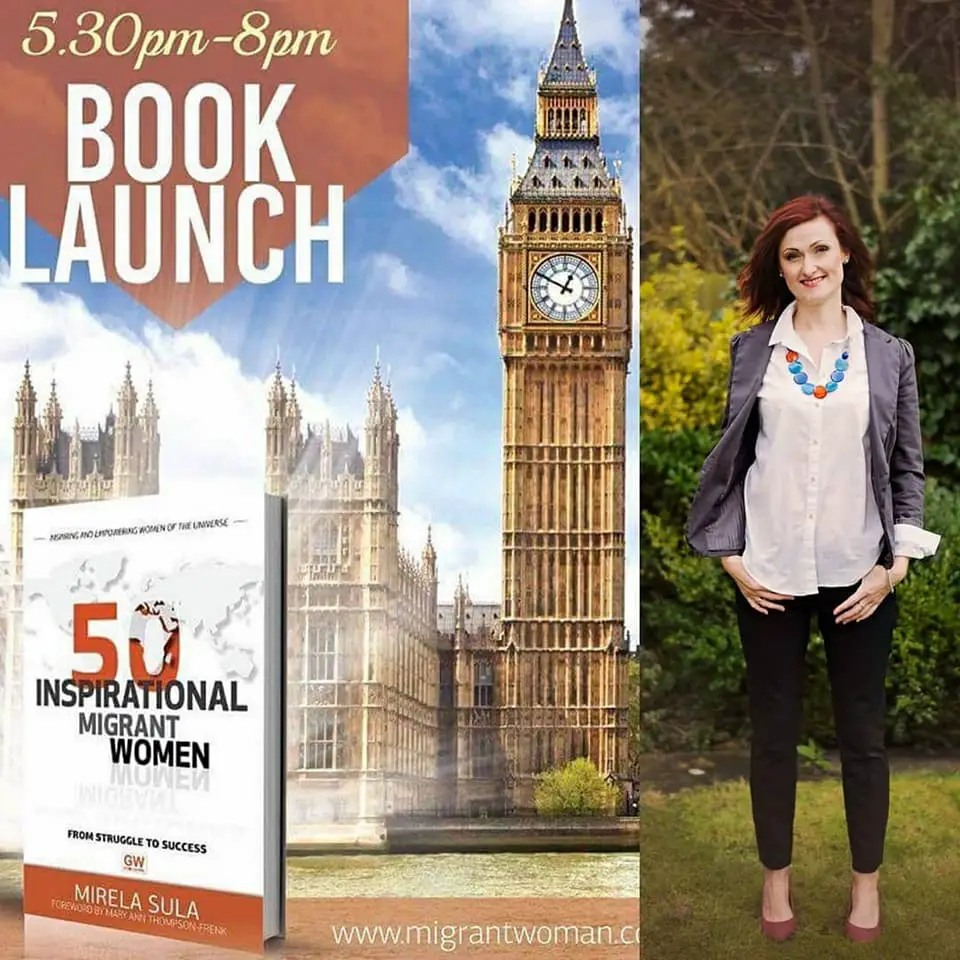 5. Can you say anything about your plans for the future?
I have found that a lot of Slovene people could benefit from more confidence and simple 'know-how' to raise their energy, achieve their goals and live the life they really want. That is why I feel like I am in the right place to guide people to learn this. And as a crazy, passionate life strategy and energy facilitator I hope to build up the Grow. International. Slovenia platform with other people and help to change their lives through sessions, seminars and possibly in the future have a cosy and friendly 'Life Strategy and Energy Centre', with a view of the Alps. A place where I can pass on my knowledge and experience, not only to adults, but also to the teenagers and children who are our future.
You can learn more about Anya's work in her Facebook group or on her website, anyapiatkowska.com
If you are - or know of - an interesting character who would like to be featured in TSN's Meet the People section, contact us at This email address is being protected from spambots. You need JavaScript enabled to view it.