Anna writes and photographs for 500px and her blog Anna in Slovenia, where, in addition to her travels, she also posts  about learning Slovene, with lots of useful tips and tables. We caught up with to ask how she came to be here.
Where are you from and why did you move here?
I'm a Canadian born Chinese, meaning my roots are Chinese but I was born and raised in Canada. I grew up in Montreal, Québec – a multicultural, French and English-speaking community, Like many expats, I moved to Slovenia because of love. I was in a long-distance relationship for many years, and in 2013 I decided to move to Slovenia. Now we're happily married with a lovely baby girl.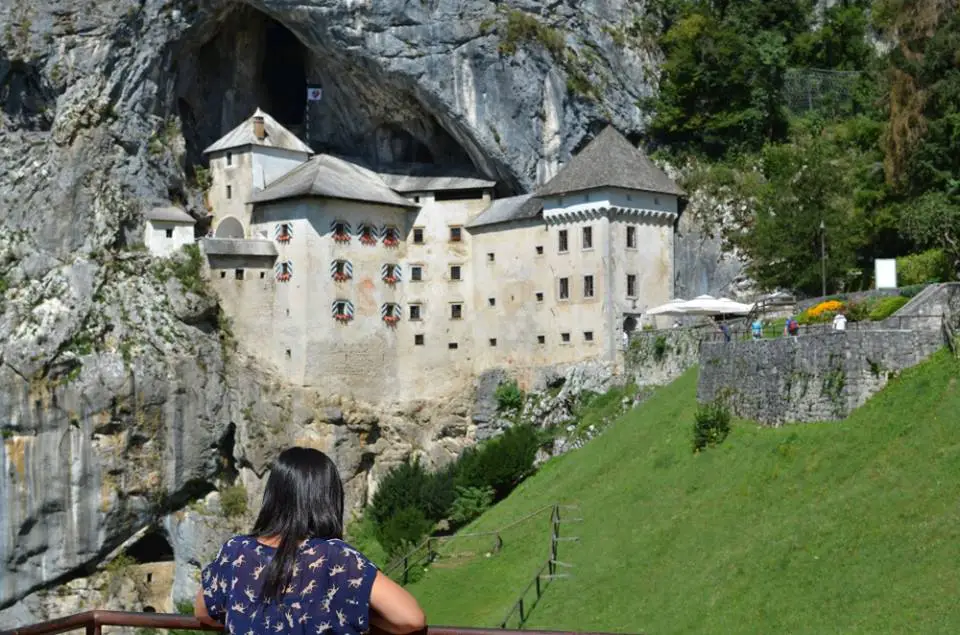 Photo: Anna in Slovenia, and read about her trip to Predjama Castle here
What were some challenges you faced when moving here?
I've visited Slovenia twice before deciding to move. I have to say that visiting and living in a new country are two completely different things. At first, I thought that Slovenia was really similar to Canada: beautiful natural landscape, peaceful and safe environment and nice friendly people - it still is. Then, after a while, I realized that Slovenia has its own distinct features: different language, religious and traditional celebrations, and the food.
Slovene, the language, was especially challenging because not all Slovenians speak English. I went to two intensive courses and it helped me tremendously. And as I've learned vaja dela mojstra - practice makes perfect, I speak Slovene everyday with my husband and in-laws. I like to write and share my knowledge of the language on my blog. Some readers find it very helpful, I believe that we learn more when we ask and question.
Every day I discover something new about Slovenia. I think that it is important to have an open mind, it eases the process of integration and adaptation into a new home country. Coming from Montreal, a diverse and multicultural place, probably helped me a lot.
Photo: Anna in Slovenia - related post
What are some places you like to visit?
One of my favourite places in Slovenia is Tolminska Korita, the Tolmin Gorges. The water along the hiking paths is superb: the colour is turquoise and clear, so clear that you can see swimming marble trout. It never ceases to amaze me. On the way back from Tolmin, there is what I like to call "a little hidden gem" in Kobarid. It is the Kozjak Slap, the Kozjak Waterfall. The sight of a single white waterfall of 8m high, dropping into a pool of turquoise water, surrounded by a half dome, is definitively worth the detour.
Another place that I like to visit is the Lipica Stud Farm, near Sežana. The Lippizans, a kind of white horse, are bred there. What fascinate me the most is the never-ending pastures around the stud farm, where Lippizans roam free. A nice spot for photography.
There are many more places that I like to visit, such as Piran, Bled, Bohinj... Slovenia might be small, but there is such a diversity of landscapes without having to drive extreme distance. And I love that about the country!
Photo: Anna in Slovenia - related post
What foods and other things do you miss from home?
In terms of food, I miss my mom's cooking the most and basically, all kind of Asian foods. There are some Asian restaurants in Slovenia and I'm glad, but it doesn't taste the same. And of course, I miss my family and friends a lot. Although, with the internet keeping in touch is easier, no matter the distance.
Can you say something about where you like to eat out?
I don't often eat outside, but one of my favourite restaurant nearby (Tržič, where I live), is Restavracija Firbc' okn, the Restaurant Curiosity Window. The food is not only good, but the ambiance is very friendly. I also like the name of the restaurant. The last Curiosity Window in the region is located in the old town of Tržič. The specific design of the window allows a discreet view of the on-going in the street without being seen.
When I have a little craving for sweets such as cookies, my must-go spot is Slaščičarstvo Cerkovnik, a homey confectionery, just a short walk away from my house. Their cookie boxes make a perfect gift for any occasions. When I visit my family and friends in Canada, I like to bring them as presents.
A place that I would like to hang out more often (but not too often, or I might gain too much weight) is definitively Old "Sweet" English House, which is located on the outer part of Tržič. The cakes and ice-creams taste as delicious as they look – incredible.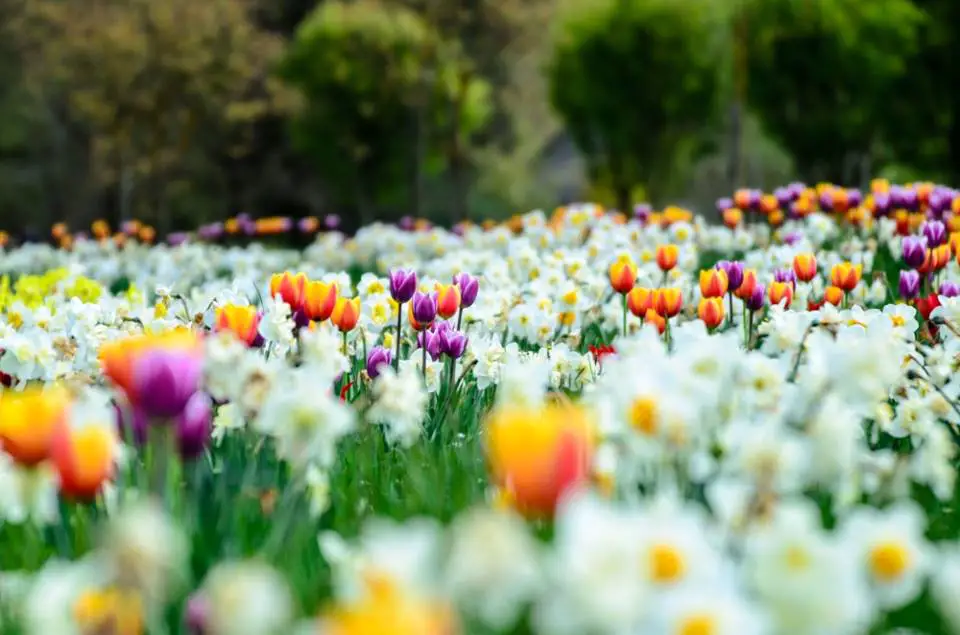 Photo: Anna in Slovenia, and her post about a trip to Arboretum Volčji Potok is here